Metro
Vanderbilt model shows 'fragile' progress in COVID-19 fight
The Memphis area's COVID-19 transmission rate is slowing along with a downward trend statewide, but the progress is "fragile," a Vanderbilt University report shows.
Through Monday, April 13, the state's rate of spread was nearly 1.0, down from 1.4 with an extra week of data. The figure refers to the average number of people infected by one person carrying the virus.
A transmission number below 1.0 is needed for a "sustained period" to slow an epidemic, according to the report led by John Graves, director of the Center for Health Economic Modeling at Vanderbilt.
The Tennessee Highland Rim area, which includes Nashville and has the highest number of cases, shows "greater evidence that the epidemic has become more controlled," with a rate of spread under 1.0.
---
---
The Mid-South area, including Memphis and surrounding counties, is hovering around the 1.0 mark. Still, Shelby County reported 1,508 cases and 32 deaths as of Wednesday, up from 1,432 cases and 31 deaths the previous day, and a 39% increase over the previous week.
Knox East is at 1.0 or below, Southeast Hamilton is around the 1.0 rate and the Upper Cumberland region is progressing toward stability.
South Central Tennessee is showing one of the higher rates of spread at 2.0 down to 1.0, and rural West Tennessee counties are seeing a transmission rate near 1.7 down to 1.0, areas where the state has seen fewer total cases.
Statewide, 6,079 cases were reported Wednesday with 135 deaths. Nearly 80,900 tests have been administered with a positive rate of 7.5%.
With Tennessee Gov. Bill Lee planning to start reopening the economy in May and President Donald Trump hoping to reboot the national economy, the report points toward two countries, Sweden and Singapore, which had similar transmission rates to Tennessee April 6.
Sweden has stressed voluntary social distancing instead of mandatory separation while Singapore contained the virus spread but then imposed mandatory social distancing when cases spiked, according to the report.
The report determines: "Tennessee's recent progress, while real and positive, is fragile."
The analysis indicates without changes in the rate of spread, Tennessee could settle into a "simmer," a situation in which the number of statewide hospitalizations would "remain stable." But if the transmission number increases above 1.0, hospitalizations would rise again.
"We stress the current situation is delicate and uncertain," the report states, pointing toward Singapore where progress quickly unraveled when it tried to go back to normal.
In fact, if Sweden's transmission rate stays between 1.1 and 1.4, hospitalizations and deaths there won't moderate. The country has a population of 10.2 million and COVID-19 deaths, much larger than Tennessee with 6.8 million people and 135 deaths so far.
Vanderbilt's model, when released last week, predicted a mid-May peak for the disease if Tennessee adopts widespread testing and more aggressive contact tracing, and a mid-June peak under a status quo plan.
Lee announced Wednesday he is asking all school systems to remain closed for the rest of the academic year, though he offered them some leeway to hold activities to wrap up the session.
Education Commissioner Penny Schwinn is to head a task force designed to keep students safe during the summer.
Meanwhile, an Economic Reopening Group headed by Tourism Commissioner Mark Ezell is to start putting together a plan to reboot the economy beginning in May.
The state is also planning to bolster its testing program, offering COVID-19 tests to anyone who requests one as opposed to only those who show the main symptoms. In addition, Memphis is to offer more opportunities for tests, and the state will set up locations in rural counties over the next two weekends to provide tests for anyone who wants one.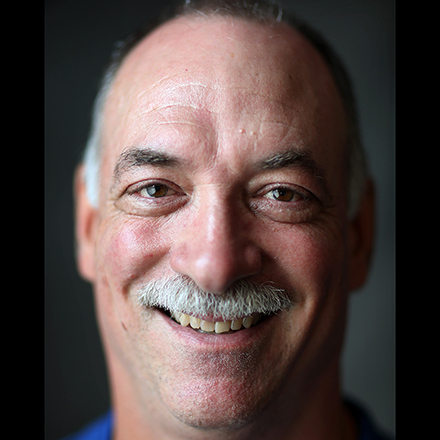 Sam Stockard
Sam Stockard is a Nashville-based reporter with more than 30 years of journalism experience as a writer, editor and columnist covering the state Legislature and Tennessee politics for The Daily Memphian.
---