Metro
Harris wants tighter nursing home regulation as facilities' COVID toll rises to 9
The COVID death toll rose to eight – four each – on Monday, April 20, at the Carriage Court and Village at Germantown assisted care facilities – two of nine outbreaks of the virus at assisted living facilities in Shelby County.
Editor's Note: The Daily Memphian is making our coronavirus coverage accessible to all readers — no subscription needed. Our journalists continue to work around the clock to provide you with the extensive coverage you need; if you can subscribe, please do. 
Shelby County Mayor Lee Harris has approached the Shelby County delegation to the Tennessee Legislature about tightening state regulation of such facilities now and beyond the pandemic.
"I am for tighter regulation of the nursing homes. I speak only for myself," Harris said at the Monday briefing by the joint COVID-19 task force, noting that nursing homes are regulated at the local and state levels.
"Some of the licensure requirements can only be impacted at the state level," he said. "I can say from my own personal experience that the regulation of nursing homes has gone the opposite direction. In other words, we have deregulated nursing homes more than we should have."
Harris, a former state senator, said his discussions with Shelby County legislators in recent days have centered on not only testing for virus among staff and those living at the facilities but also basic procedures like personal protective equipment – or PPE – including masks.
"One area for the Shelby County delegation to think of going forward is to try to tighten regulations on nursing homes and to make sure that the owners of nursing homes have a real incentive to make sure there is adequate masking and sanitation protocols in place," he said. "We have seen a trend in the opposite direction at the state level. And I personally would love to see us expand the ability to hold nursing homes accountable."
COVID testing is not required at nursing homes, Shelby County Health Dept. health officer Dr. Bruce Randolph said.
---
---
"I think that certainly nursing homes and all employers are encouraged to really strictly adhere to policies that assess and screen their employees to make sure the employees are not a source of the virus entering into the facilities," he said. "We strongly encourage that employers provide their employees with masks and face coverings and other COVID PPE."
The outbreak at Carriage Court was the first confirmed in the county at an assisted living center. The owners of the facility refused to publicly disclose it. Local officials, after waiting several days, finally confirmed it was Carriage Court.
Health Department Director Alisa Haushalter has said several times that the department is providing the facilities with face masks and other protective gear when they don't have any and is encouraging them to make their own arrangements to outfit their workers with it.
The list of such facilities with a confirmed outbreak stands at nine, with Lakeside Behavioral Health Center added to a list dominated by nursing home and senior citizen assisted living centers.
Most facilities stopped visitation by families of those who live there at the start of efforts last month to battle the pandemic locally.
---
---
Even those in the industry have said for years the best way to make sure a loved one is receiving the proper care is to visit frequently.
Meanwhile, Greater Memphis Chamber officials outlined an effort to prepare local businesses for reopening the economy that will focus on the how of reopening and leave the who and when to elected officials.
Bobby White, chief policy officer of the chamber, said at Monday's briefing the chamber will host "The New Normal Virtual Summit" online April 28.
The summit will have four micro conferences. One is for government, another for large employers and still another for the food and hospitality industries and a fourth for small business.
"Our thing is to do the how and to give businesses a strategy," White said. "Social distancing doesn't mean we can't remain a source of information. We ensure that we want to reopen responsibly. ... We want businesses to be ready."
COVID-19 in Memphis and Shelby County: April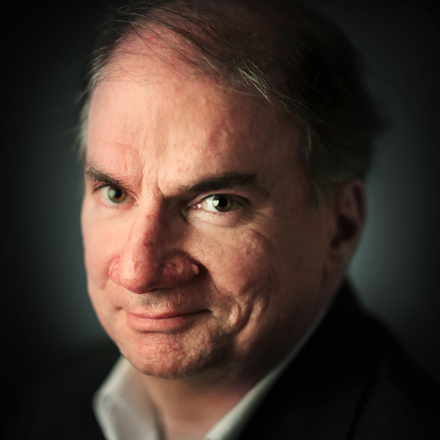 Bill Dries
Bill Dries covers city government and politics. He is a native Memphian and has been a reporter for more than 40 years.
---