Metro
Shelby to explore reopening strategy as governor to open 89 other counties next week
Gov. Bill Lee announced Monday, April 20, a "safer at home" order will end April 30 and most businesses in 89 counties will be able to resume operations while he works with Shelby and other large counties to set their own reopening strategies.
"Our Economic Recovery Group is working with industry leaders around the clock so that some businesses can open as soon as Monday, April 27," Lee said in a statement. "These businesses will open according to specific guidance that we will provide in accordance with state and national experts in both medicine and business."
---
---
Lee made the announcement amid two days of protests at the state Capitol and work by his Economic Recovery Group, which is set to phase in a business reboot in the COVID-19 pandemic.
Lee said his administration will consult with officials in Shelby, Madison, Davidson, Hamilton, Knox and Sullivan counties and their health departments, which operate independently from the state Department of Health, as they prepare for an economic reopening. Shelby and Davidson counties have the highest case totals in the state with 1,839 and 1,675 respectively.
"While I am not extending the safer at home order past the end of April, we are working directly with our major metropolitan areas to ensure they are in a position to reopen as soon and safely as possible," the governor said.
Ursula Madden, the communications chief for Memphis Mayor Jim Strickland, said late Monday the city is looking at Lee's plan and determining next moves.
"We're currently reviewing the impact of how this may affect us," Madden said. "Leadership from all our surrounding counties are on our Joint Task Force calls. This is all uncharted territory, and we're working together collectively to try and find the best solutions with the information we have at hand."
The governor said he spoke earlier Monday with Vice President Mike Pence about expanding testing, which he said will be important as the state starts reopening the economy.
Dr. Aaron Milstone, a Williamson County pulmonologist treating COVID-19 patients criticized the governor's move. He led a drive by 9,500 healthcare workers to petition Lee to issue the "safer at home" order in early April.
"Rolling back health protections like the state at home order without first the ability to quickly handle new cases, break chains of transmission and protect first responders and healthcare workers from infection only jeopardizes lives and the economy, and it goes against the very recommendations of the Centers for Disease Control announced (Monday)," Milstone said in a statement.
Milstone argued that COVID-19 can spread asymptomatically for weeks and is more highly contagious than the flu and, for now, no cure exists, making it harder to control than other illnesses.
"Do you want to be the employer responsible for employees or patrons getting sick or, worse, dying," Milstone said in his statement.
Senate Minority Leader Jeff Yarbro raised concerns about the governor's plan, too, pointing out the state does not have the capacity to test everyone, trace and isolate cases, safeguard nursing homes or provide guidance and personal protective equipment to every person who needs it.
"It's very risky," said Yarbro, a Nashville Democrat. "If we do this without the right safeguards, it could be devastating not just to people's health but to the desperately needed economic recovery."
Doing it in a "haphazard" manner threatens to wipe out gains over the last month and cause "exponential growth" in the virus, Yarbro said in a Twitter comment.
Over the weekend, the governor's Unified Command conducted more than 11,000 tests at 19 pop-up sites, and so far, the state has given more than 100,000 tests.
"It was inspiring to watch. There were long lines," he said, noting local law enforcement worked with the state to conduct the tests. Nobody was turned away, he said, because the state is now allowing anyone who feels they need a test to have one free of charge. Tests are also available at every health department in the state during the week.
The state reported 7,238 cases Monday, 152 dead with 3, 575 recovering after the lowest day-over-day increase in cases, 2.3%, since the state started running tests in March, the governor said.
---
---
For 17 consecutive days, the state has seen only single-digit increases, and the number of recovered cases has overtaken the number of positive cases, he said.
---
---
The state has ordered more than $82 million worth of personal protective equipment.
"For the good of our state, social distancing must continue, but our economic shutdown cannot," he said.
The Lee Administration will outline the opening guidelines for the businesses that open, with many starting in 89 counties where the state has health departments.
Those in the remaining six counties with their own health departments will work with the state to develop their own plans. He did not have a time frame for the opening in counties such as Shelby.
Though the AFL-CIO criticized the makeup of the recovery committee last week, the governor pointed out its members represent more than 140,000 Tennessee businesses that employ more than 2.5 million Tennesseans.
"Our small businesses have suffered tremendously during this COVID-19 pandemic," he said.
State parks will be instructed to begin opening Friday, April 24.
The state has worked to protect inmates in the Tennessee Department of Correction. The department took early precautions March 2 to limit visitations and postponing legal visits except in special circumstances, according to Commissioner Tony Parker.
Still, more than 160 inmates at Bledsoe Correctional Facility tested positive for the disease. Another round of testing and contact tracing was launched Sunday at three prisons.
About 3,600 tests will be ready in the next few days as part of the prison testing program, according to Health Commissioner Dr. Lisa Piercey.
Meanwhile, the federal Centers for Medicare and Medicaid Services is requiring nursing homes to report positive cases to families and residents. The state will start making a more detailed nursing home reports on its website, including the numbers of deaths in facilities, Piercey said.
Editor's Note: The Daily Memphian is making our coronavirus coverage accessible to all readers — no subscription needed. Our journalists continue to work around the clock to provide you with the extensive coverage you need; if you can subscribe, please do.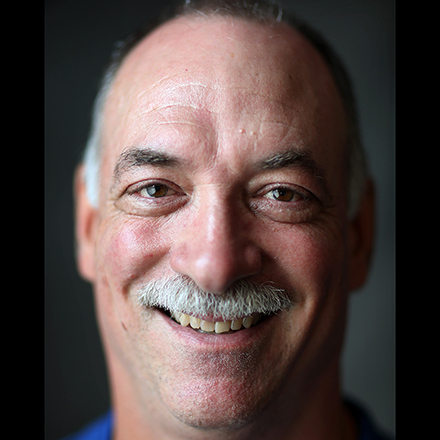 Sam Stockard
Sam Stockard is a Nashville-based reporter with more than 30 years of journalism experience as a writer, editor and columnist covering the state Legislature and Tennessee politics for The Daily Memphian.
---