Ray Charles, Joe Cocker and Diana Ross are among the A-list names who have performed at the annual Live at the Garden concert series.
Tuesday morning, organizers with the event announced that fans will have to wait until 2021 to see the next crop of performing artists take the stage at Memphis Botanic Gardens.
Originally scheduled for a late summer kick-off to accommodate the global COVID-19 pandemic, Live at the Garden's 20th anniversary season is now cancelled, altogether.
Longtime co-director Sherry May, has been with the event since the first focus group was assembled to consider its planning two decades ago. A mother of five, she jokes that the concert series is her "sixth child."
She says the decision to cancel a landmark anniversary for the beloved event comes with its fair share of weight.
"It's a very emotional day today, for me, for us. I've got wonderful memories, over the last 20 years," May said.
"We've had so many amazing entertainers on that stage that people have forgotten about."
That list begins with an inaugural performance by Mid-South native, the late Isaac Hayes. And it includes years that turned out crowds to see a young John Mayer, Michael Bublé, Robert Plant, Hall and Oates, ZZ Top, and more.
"From day one, we really wanted it to be a great Memphis gathering – a garden party. Whoever was on the stage, was just the icing on the cake. You may not be familiar with that person, but you were a fan when you left that night," May said.
"I think music is community. I think it's what brings us together. I think that's why people love it so much. They come out; they see people they haven't seen in a while. They see neighbors, meet new people. We've had engagements at Live at the Garden. I've gone on to see those people get married."
After planning to announce this year's lineup via a Facebook Live event on May 6, May says the decision to cancel came following a call on Friday from global entertainment conglomerate Live Nation. The company, which works as an intermediary for traveling productions, delivered the news that they'd be canceling the summer tour schedules for three acts that were previously confirmed for Live at the Garden.
May says Memphis Botanic Garden hopes to have those artists, along with the rest of the acts they had booked, return for their 2021 season.
However, before they can do that, they must fundraise to secure a 2021 season.
"Live at the Garden is the single largest fundraising source for the Memphis Botanic Garden, accounting for approximately 25 percent of annual revenues," Memphis Botanic Garden executive director Michael Allen wrote in the Garden's Tuesday morning announcement.
"This cancellation, combined with other losses of earned income such as rentals, educational programming, and daily admissions is seriously effecting our ability to operate and provide programming at the Garden."
In lieu of attending this year's events, table holders and sponsors are being given the decision to donate the cost of their table or sponsorship to Memphis Botanic Garden, applying the money toward the 2021 season, receiving a full refund, or a combination of all three.
All 330 available tables for the 2020 season had already been sold out, accounting for 2,700 concert-goers. The venue is able to hold another 4,700 people on its lawn at each concert.
Additionally, music fans can contribute to sustaining Memphis Botanic Garden and Live at the Garden by purchasing a custom-engraved paver to be placed inside a permanent wall that will be erected near the stage. The fundraiser, dubbed the "Can't Stop the Music Donor Wall," starts at $250 per paver.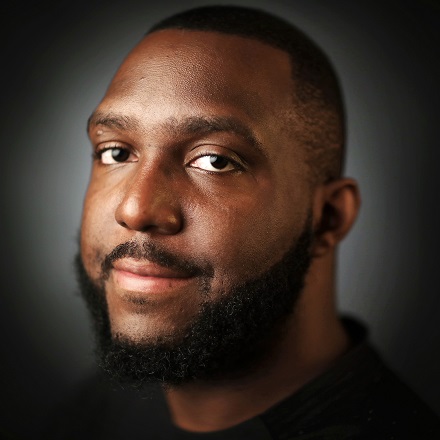 Jared Boyd
Jared Boyd is program manager for WYXR 91.7 FM. 
---