Metro
Senate Democrats urge election changes to protect voters
With the COVID-19 pandemic expected to stretch on for months, Senate Democrats say Tennessee voters shouldn't be forced to pick between protecting their health and casting ballots in late summer and fall elections.
The five-member caucus also challenged proposals such as one by Shelby County to consolidate voting precincts because of the potential for putting more people in close contact.
The Senate Democratic Caucus, with three members from Memphis, sent an April 27 letter to Gov. Bill Lee and Secretary of State Tre Hargett urging them to make statewide plans to protect voters from the coronavirus.
The group says Tennessee should adopt three methods to keep voters from coming into contact with each other and to reduce Election Day crowds:
Absentee voting by mail for anyone who requests it.
Increased early voting options, including extra days, locations and hours.
Precinct approval by county health officials.
"Administering fair, accessible elections during a pandemic is new territory. But we do not have to choose between public health and a functioning democracy," the caucus letter states. "We have the resources, ability and time to ensure everyone can register, cast a ballot and have their vote counted – without compromising their health."
Early voting is scheduled to start July 17 for county elections and state and federal primaries.
Thirty-four states and Washington, D.C., allow ballots to be cast by mail without requiring the voter to provide an excuse, according to the letter, while Tennessee allows mail voting only if a voter can satisfy one of 14 reasons, not including concerns about COVID-19. Ohio, which postponed its primaries last month, held its contests almost entirely by mail Tuesday.
The group of Democrats says health officials, not election office workers, should sign off on locations to make sure they meet COVID-19 distancing guidelines.
Taking a shot at proposed precinct consolidation in Shelby County, the group said it is "the exact opposite" of policy that should be set during a pandemic because more people would be steered toward one location.
---
---
"If promoting physical distance and reducing the spread of a highly-contagious virus are our shared goals, the state should be providing science-based guidance to local elections officials against any counterproductive measures," the letter states.
---
---
In its letter to Lee and Hargett, the legislative group pointed out the governor has said social distancing would be a "way of life for Tennesseans going forward." Yet, people's right to vote without exposing themselves to the coronavirus "is in jeopardy," the letter says.
The letter does note changes are being considered at the local level. For instance, the Shelby County election administrator is checking polling locations to determine whether they're too tight for "appropriate social distancing."
In addition, Davidson County is expanding early voting options, and Wilson County is urging voters over 60 to request an absentee ballot so they can vote by mail.
The letter notes that in the past 20 years, more than 637,000 votes have been cast through the mail in Tennessee. Only one case of election fraud that resulted in an indictment and conviction could be found in that time frame, the letter says.
---
---
The Secretary of State's Office and Shelby County Election Office didn't respond Tuesday to questions from The Daily Memphian.
Gov. Lee said Tuesday Hargett is reviewing voting issues and would be making a recommendation in the next week. The governor acknowledged he has been focusing on the pandemic and not voting booth questions.
Elections Administrator Mark Goins said in late March, though, the office is coordinating with federal, state and county "partners" to monitor developments and plan for his year's elections.
Goins said he and Secretary of State Tre Hargett have participated in calls with election officials nationally and statewide and set up a focus group of county election officials to put together a response.
In March, Goins gave no insight into whether universal absentee voting or a mail vote would be used.
Instead, he pointed toward a relatively new law enabling people to register to vote online, which led to more than 600,000 transactions since September 2017.
In addition, absentee voter laws cover people at "high risk," including those who are ill and unable to go to polling places, as well as anyone over 60, Goins said in a letter. Current law, however, requires all first-time voters who register by mail to vote in person, he wrote.
Editor's Note: The Daily Memphian is making our coronavirus coverage accessible to all readers — no subscription needed. Our journalists continue to work around the clock to provide you with the extensive coverage you need; if you can subscribe, please do.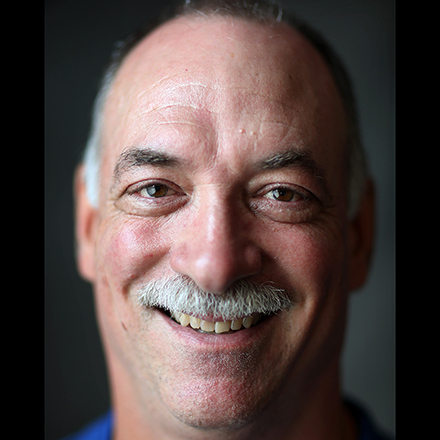 Sam Stockard
Sam Stockard is a Nashville-based reporter with more than 30 years of journalism experience as a writer, editor and columnist covering the state Legislature and Tennessee politics for The Daily Memphian.
---