Metro
Clergy across several faiths issue unified response to pandemic
As elected officials and health care leadership prepare steps toward reopening businesses and community facilities, a group of faith leaders has released its own plan.
In a Tuesday morning bulletin titled "Memphis Clergy Response to COVID-19," 15 religious leaders across various denominations outlined how they will lead the local faith community during the transition away from the measures of "Safer at Home."
"Plagues and pandemics test leaders of all kinds: religious, business, civic; and show who we really are," said Rabbi Micah D. Greenstein of Temple Israel.
"History teaches that disasters are not a time to stoke divisions, which is why I'm so proud to be a part of this group."
The group, assembled by Church Health Center CEO Dr. G. Scott Morris, began convening in early March. Their goal was to offer care for people in isolation requiring food, prayer, PPE and other services.
"Often what happens is that it's the least, the last and the lost who are most vulnerable. We want to be there for them," Greenstein said.
The group eventually shifted to composing a unified statement, regarding the group's intention to remain on the same page in addressing several issues related to COVID-19.
Bishop Phoebe Roaf was consecrated as presiding bishop of the Episcopal Diocese of West Tennessee in May 2019. A relatively new Memphian, she says the weekly meetings between the coalition of clergy and lay people allowed her an opportunity to collaborate with many longtime faith leaders with whom she, and in some cases the diocese, had yet to establish relationships.
Along with the bonds forged, came the notion of a statement of solidarity.
"It just seemed like a natural transition for us to speak with one voice because this crisis is affecting everybody, whether you're Christian, Muslim, Jewish, Buddhist, Hindu, atheist, or agnostic — coronavirus doesn't care," Roaf said.
The document presented four principles as the focus of the interfaith response to the current health crisis.
We will rely on the medical and scientific community as our primary resource for information.
We will work collaboratively to responsibly care for those who contract COVID-19.
We will collaborate to determine when returning to in-person worship is possible.
We will continue to speak up.
Among those focus areas looms the decision to begin having services in-person again.
"We don't want to say, the synagogue is opening, but not the church," Greenstein said.
"We want to do all we can to support each other and discourage congregations from making decisions on their own. Because just like the virus doesn't know county lines, city lines, country lines, it doesn't know faith lines.
In the meantime, the group is encouraging the creativity that has emerged within the local faith community to remain connected, even as so many go on with their days in isolation.
Roaf says, though many of the congregations within the diocese are streaming live for the first time, several are observing larger turnouts online than they had during services prior to COVID-19.
Editor's Note: The Daily Memphian is making our coronavirus coverage accessible to all readers — no subscription needed. Our journalists continue to work around the clock to provide you with the extensive coverage you need; if you can subscribe, please do. 
"My sense is that, whatever the new normal is going to look like, this is going to be the defining moment in the life of all faith communities. We'll think in terms of 'pre-COVID-19' and 'post-COVID-19.' I don't think we'll ever go back to exactly the way we were doing things before," Roaf said.
"And there's a deep sadness among some people because of that. They are very comfortable with church in the traditional fashion. So, getting into this new normal is going to continue to present challenges. But I think if we can see the wonders of spreading the gospel in new ways, that's something that actually gets me excited about being a bishop in this time."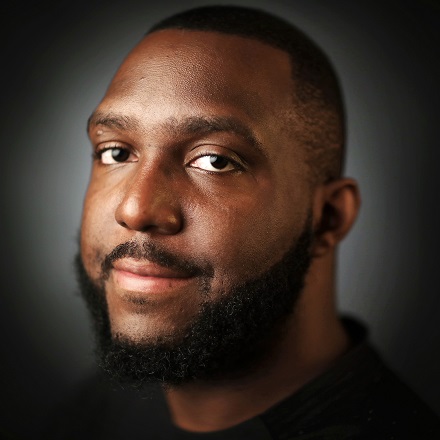 Jared Boyd
Jared Boyd is program manager for WYXR 91.7 FM. 
---