Metro
Calkins: Ready or not, Memphis, it's time to start reopening. So let's not screw it up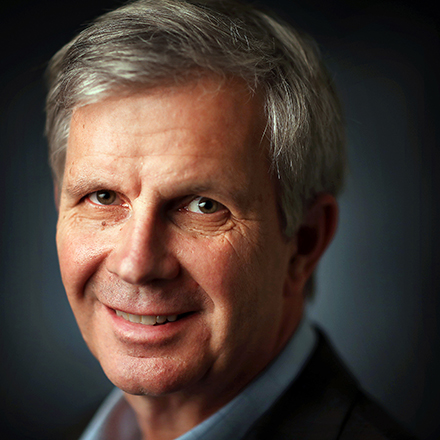 Daily Memphian
Geoff Calkins
Geoff Calkins has been chronicling Memphis and Memphis sports for more than two decades. He is host of "The Geoff Calkins Show" from 9-11 a.m. M-F on 92.9 FM. Calkins has been named the best sports columnist in the country five times by the Associated Press sports editors, but still figures his best columns are about the people who make Memphis what it is.
Yo, Memphis.
Don't screw this up.
Don't let the last month-and-a-half of hunkering down be for naught. Don't squander the progress that's been made like it's the fourth quarter of Game 7 against the Clippers back in 2012.
"We have to be continue to be vigilant," said Memphis Mayor Jim Strickland.
Behave, Memphis.
That's your new pandemic-era growl towel.
---
---
I spoke to Strickland on the eve of Monday's not-so-grand reopening, under which Memphis and Shelby County restaurants and businesses can begin to get back to business.
He seemed reassuringly comfortable with the decision. Which was good because there are reasons to think it is wildly premature.
The number of cases continues to rise in Shelby County. Nearly a hundred people tested positive each of the last two days. Nobody will tell you we have the coronavirus whipped.
If the authorities closed down business when we had roughly 100 known positive cases out there — which they did — why in the world would they reopen business when that number (subtracting the 1,432 people who have reportedly recovered) is closer to 1,300?
The answer seems to be: We can't just shut down forever. And it's not like we're on the verge of stamping out the virus, like New Zealand has done. If so, people might be willing to hang on until the job is finished. But nobody has the stomach to hang on indefinitely.
So it's time to figure out how to live with this virus. At least, that's the general idea. And while it's easy to think the decision was forced by the impatience of the citizenry (and particularly the suburban mayors), Dr. Jon McCullers says that's just not so.
---
---
"I'm very comfortable with where we are right now," he told me. "I think reopening is going to go slow. I don't think anyone is going to be out there celebrating. It's important to start doing this and monitoring what happens and responding accordingly."
McCullers — the pediatrician-in-chief at Le Bonheur Children's Hospital and associate dean at the University of Tennessee Health Sciences Center College of Medicine — is an expert on influenza and pandemics. He is not a cockeyed optimist. He is deeply concerned about what could happen if large church congregations resume meeting. He has said he doesn't believe we'll have sports – with fans — for the next year, at least.
"But I don't believe that opening up small business is going to have any meaningful difference," he said. "It's not a big step unless people try and go crazy out there."
Which brings us back to where we started.
Behave, Memphis.
"I'm nervous," said Dr. Scott Morris, founder and CEO of Church Health. "I'm worried that people are ready to say, 'I'm glad that's behind us.' I'm worried we're going to forget everything we've learned."
Morris is especially worried after going to the Cooper-Young farmer's market this weekend. He and his wife, Mary, decided to swing by Saturday morning and pick up a few things.
"It was like nothing had changed," he said. "It was intense. There was a scary element to it. We got out of there as fast as we could."
That mirrored my experience, driving around Memphis this weekend. It felt like people were done living with restraint. Was it just the spectacular weather, causing everyone to get out and about? Or have people interpreted the decision to start reopening the economy as an invitation to live as if COVID-19 is gone for good?
If that's the case, we're in trouble. We'll find out just how much trouble in two weeks. That's how long it will take this week's transmissions to become positive tests. And if the numbers spike, the city and county will shutter everything again.
So don't think of this week as a chance to get back to life as we knew it. Think of it as a chance to practice a new way to live. How can we eat out safely in the time of COVID-19? How can we exercise and shop? How can we support local businesses? How can we leave our homes and still be safe?
---
---
It would be best if there were an ambitious and thoughtful national strategy to lead us out of this crisis. But the only national strategy seems to be, "Figure it out for yourselves."
So this is the week we start figuring. This is a test we'll need to depend on each other to pass.
---
---
"Don't push the limit," said Strickland. "Remember how we got here."
Behave, Memphis.
Please?
Editor's Note: The Daily Memphian is making our coronavirus coverage accessible to all readers — no subscription needed. Our journalists continue to work around the clock to provide you with the extensive coverage you need; if you can subscribe, please do. 
---