Metro
Clergy sync up to promote delay of in-person worship
Memphis-area faith leaders representing Jewish, Muslim and Christian congregations released a video on Friday, May 15, promoting a continued delay in resuming in-person worship because of the COVID-19 pandemic.
The video shows 18 clergy members voicing a minute-long statement. The ministers are separate, but they speak in sync.
"We love the vulnerable and the lonely, those on the front line of healing and supply chains," the clergy say. "So, until it's safer, many of us are delaying face-to-face gatherings."
---
---
The ministers urge continued vigilance even as local and state government start relaxing rules for social distancing.
"We will wait a little bit longer to gather in face-to-face worship, because my choice and my freedom cannot come at the expense of your safety and health," they say in the video.
In March, Church Health organized the convening of the Memphis Clergy COVID-19 Response network. The ad hoc group comprises more than 400 faith leaders. The group is designed to be a resource for discussing how faith-based organizations can adapt and continue to serve their communities.
Pastor Rufus Smith of Hope Church has been participating in the group. He released on Friday his message to his own congregation: "Hope Church is a part of a diverse coalition of Memphis faith leaders who understand the health care, economic and moral implications regarding the corona virus crisis and the restlessness to 're-open'," he said. "However, this is our compassionate plea: Let's stay prayerful and be careful."
Smith also provided a prepared statement from another clergy who has been active in the group, Rabbi Micah Greenstein of Temple Israel. Greenstein states, "Holding the religious line on physical distancing isn't easy in Tennessee, but in Memphis it's a different story thanks to faith leaders who believe that we are better together."
The clergy participating in the video include: Imam Anwar Arafat, Memphis Islamic Center; Pastor John Bryson, Fellowship Memphis; Dr. Christopher Davis, St. Paul Baptist Church; Greg Diaz, Iglesia Nueva Dirección Memphis Las Américas; Bishop Linwood Dillard, Citadel of Deliverance COGIC; Greenstein of Temple Israel; Rev. Will Jones, Germantown Presbyterian; Scott Morris, M.D., MDiv, Church Health; Dr. Bartholomew Orr, Brown Missionary Baptist Church; Bishop Phoebe Roaf, Episcopal Diocese of West Tennessee; Dr. Frank E. Ray, New Salem Missionary Baptist Church; Rev. Rufus Smith, Hope Church Memphis; Rev. George Robertson, Second Presbyterian Church; Dr. Charles Stanback, past president of the Baptist Ministers Alliance; Bishop Ed Stephens, Golden Gate Cathedral; Rev. Dr. Stacy L. Spencer, New Direction Christian Church; Rev. Dr. Gina M. Stewart, Christ Missionary Baptist Church; and Rev. Scott Walters, Calvary Episcopal Church.
Church Health is a faith-based, nonprofit organization that provides health care and services to uninsured and underserved residents in Shelby County.
 Editor's Note: The Daily Memphian is making our coronavirus coverage accessible to all readers — no subscription needed. Our journalists continue to work around the clock to provide you with the extensive coverage you need; if you can subscribe, please do.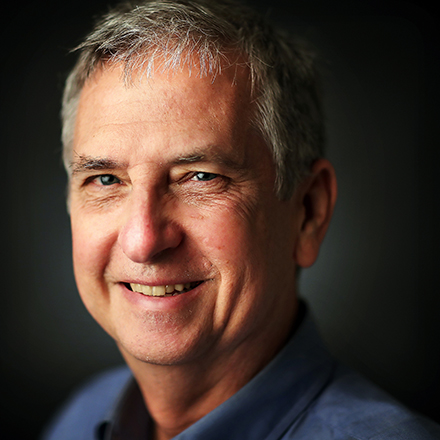 Tom Bailey
Tom Bailey covers business news for The Daily Memphian. A Tupelo, Mississippi, native, he graduated from Mississippi State University. He's worked in journalism for 40 years and has lived in Midtown for 36 years.
---