Metro
County officials want cloth face coverings to be required, not requested
A resolution urging the Shelby County Health Department to require all residents and visitors to the county to wear face coverings through Sept. 1, 2020, passed the Shelby County Commission in an 8-5 vote Monday evening, May 18.
The resolution was sponsored by Commissioner Tami Sawyer and substituted for an ordinance Sawyer had proposed that would have fined businesses $50 if patrons did not comply with a requirement to wear masks.
---
---
Wearing masks is in keeping with recommendations from the U.S. Centers for Disease Control and Prevention to reduce the spread of the coronavirus.
Sawyer's efforts coincide with a Memphis City Council move toward face coverings. The council is scheduled to vote on second reading Tuesday on an ordinance that would require wearing face masks or coverings in public places within the city. 
Sawyer said Monday that since proposing her ordinance, she has been attacked over something that she did not see as a political issue, but as health one.
Sawyer said she'd consulted with Shelby County Health Department Director Alisa Haushalter and gotten feedback from others before switching out the ordinance for the resolution.
The director said health officials go "go back and forth" internally about "recommend versus require," and she plans to discuss it again with Dr. Bruce Randolph, county health officer, Tuesday, May 19.
Also, Haushalter said there's "value" when elected officials make statements during a pandemic.
The resolution does not require three votes by the commission like the ordinance and does not have a penalty attached.
---
---
Commissioner Amber Mills wanted to know who would enforce the health directive.
"This is almost a social enforcement," Sawyer said.
But instead of asking that cloth face coverings be worn, the resolution ask the Health Department to require it. There are exemptions for people with medical conditions, children under 2 years of age, restaurant patrons and people participating in outdoor activities.
The resolution also asks the county to provide masks for employees, visitors to county offices, jail detainees and Correctional Center inmates.
---
---
The Health Department is asked to keep a list of businesses that register as Healthy Shelby Businesses. They would display the face-covering policy for employees and patrons.
In addition, County Mayor Lee Harris is asked to use the Coronavirus Aid, Relief and Economic Security (CARES) Act federal funds for a public awareness campaign.
The commission's five Republicans collectively voted against the ordinance, citing an appreciation for Sawyer's work while saying they could not support a mandate that orders people to comply.
Editor's Note: The Daily Memphian is making our coronavirus coverage accessible to all readers — no subscription needed. Our journalists continue to work around the clock to provide you with the extensive coverage you need; if you can subscribe, please do. 
Commissioner Mick Wright questioned Haushalter about the risk of wearing masks for a period of time, why cloth masks weren't worn by health care providers and if the size of the virus is too small to be captured in a cloth mask.
Haushalter said there is no risk in wearing a mask, that medical providers need more protection because of their greater exposure to the virus and that the critical piece in protecting with cloth mask is layering.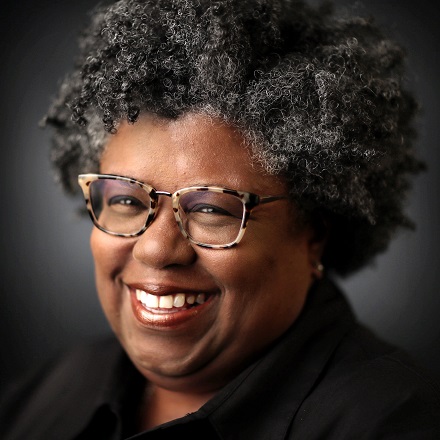 Linda A. Moore
Linda A. Moore covers education, South Memphis and Whitehaven. A native of South Memphis, Linda has covered news in Memphis and Shelby County for more than 20 years and was formerly a reporter with The Commercial Appeal.
---