Coronavirus
Overall COVID-19 positivity rate continues decline despite increase of cases
Despite a daily increase of positive COVID-19 cases in Shelby County, the overall percentage of those tests was small enough that the results continue to decline.
Friday morning, the Shelby County Health Department reported 49 new positive cases of COVID-19 from 1,400 new tests – 24 fewer tests than the prior day. The positivity rate for the daily tests is 3.5%.
Though Friday's percentage rose above Thursday's figure of 2%, the county's consistent decline has kept overall percentage well below 10%, the number designated as the focus by local officials.
Overall, as of Friday, 59,367 tests have been administered in Shelby County, with 4,083 tests returning positive. The overall positivity of these tests has fallen to 6.87%. A month earlier, on April 22, it sat at 9.3%, with 20,315 tests having been administered.
With 91 total deaths attributed to the novel coronavirus, the health department has confirmed no new deaths since its previous report on Thursday. Of the 4,083 total cases in the county, 2,815 individuals are considered recovered and 1,117 cases are being handled as current cases.
Health department chief of epidemiology David Sweat advised caution in Friday's task force meeting, as a Memorial Day weekend presents the potential for transmissions of the novel coronavirus during family gatherings.
"As we head into the holiday weekend, if we have family members who have these conditions, we would encourage them to be very cautious and careful about interacting in groups of people that they have not seen and do not live with on a regular basis," Sweat said. "Because it could elevate their risk to get infected. And if they get infected, it could elevate their risk of dying."
Cases of household contact has been pinpointed as an area of concern for SCHD staffers, Sweat said.
"This week, we had a spike. In a two-day time period, we had 244 cases reported," Sweat said. "When we did a deep analysis of those cases, we saw that about 16% represented household clusters, where two or three people in the same household had tested positive."
Sweat added that anecdotal evidence from local cases points to a pattern.
"Once the COVID-19 disease gets into a household, it's not uncommon at all for everyone in that household, including the children, to become ill."
Pediatric cases account for 7.5% of all positive cases of COVID-19 in Shelby County. Within that set of data, African American children, much like African American adults, represent a disproportionate percentage of total cases.
Of the 303 individuals under 18-years-old who've tested positive for COVID-19 in Shelby County, 136 identify as African American (57.9%). The number of white children who tested positive is 37 (15.7%). The remaining 62 children are classified as "other."
Lloyd Kimble, SCHD investigation supervisor, said his team has identified 7,105 contacts and have closed 3,259 investigations.
Currently, 2,300 people are under mandated control measures, such as a quarantine orders, in Shelby County.
"Those measures have been instrumental in helping us get the reproductive rate of the virus down to one, meaning that each case, at this point in time, is infecting on average one additional case," Sweat said. "That is actually less than we see in a regular flu season."
The Health Department continues to release information displaying the impact of various societal factors and behaviors on the cases they've confirmed.
In instances of fatalities in the county attributed to complications of COVID-19, the health department has designated cardiac problems as the leading underlying condition contributing to death at 81.3%. Diabetes (34.1%), respiratory condition (31.9%) and obesity (15.4%) are also listed as factors contributing to local deaths.
In monitoring how each individual who died of complications of COVID-19 in the county was exposed, health care associated exposures were the leading source at 49.5%. Exposures without a documented cause account for 31.9%. Close contact accounts for 15.4% and travel has accounted for 3.3%.
Sweat reiterated recommendations regarding family interactions, in light of this data. "For those who are vulnerable, consider staying home," he said of Memorial Day festivities.
"If anyone in the family is having even mild symptoms: congestion, headaches, certainly fever, cough, chills, diarrhea, and their planning a family gathering; we would say please consider not attending that event," Sweat said.
"Because you might have COVID-19 disease, whether you've tested positive or not. And we would not want you to transmit that to your loved ones."
African Americans in Shelby County make up 68.1% of the deaths from complications of COVID-19, with people identifying as white making up 31.9%.
Of the 91 people who have died from COVID-19 in the county, 54.9% percent were men and 45.1% were women.
Editor's Note: The Daily Memphian is making our coronavirus coverage accessible to all readers — no subscription needed. Our journalists continue to work around the clock to provide you with the extensive coverage you need; if you can subscribe, please do.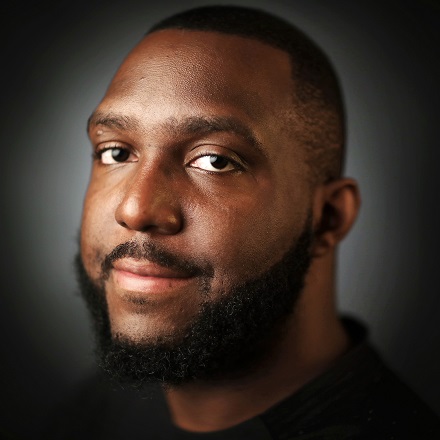 Jared Boyd
Jared Boyd is program manager for WYXR 91.7 FM. 
---