Coronavirus
New COVID-19 cases rise to 100; leaders advise holiday weekend caution
With 100 new cases of COVID-19 confirmed by the Shelby County Health Department, the overall positive rate of local cases is continuing to fall.
In a week that included both a two-day stretch of more than 100 cases and two consecutive days of less than 50 new cases, the amount of new positive diagnoses of COVID-19 has nearly doubled Friday's report of 49 new cases.
---
---
However, 1,865 new tests were entered between Friday and Saturday in Shelby County, increasing emphasis on the rate of positivity and reproductive rate, when considering the overall picture of COVID-19's impact on the region.
The rate of positivity for new tests is 5.3%.
The health department has confirmed a total 4,183 cases of COVID-19; 61,232 tests have been administered.
The overall positivity of all tests in Shelby County now sits at 6.83%, well below the 10% designated by health and elected officials as a benchmark for success in slowing the curve.
As residents in the Mid-South continue a holiday weekend, officials spent a significant portion of task force announcements in the previous week advising best practices for holiday gatherings, basing their concerns on small spikes in the weeks after recent Easter and Mother's Day celebrations.
Along with warning that anecdotal evidence and data suggest that family units have been designated as focus areas for preventing outbreaks, Shelby County Health Department chief epidemiology David Sweat warned that people should exercise caution if they have underlying conditions.
Recent health department data revealed that, as of Friday, May 23, 81.3% of fatal complications of COVID-19 were experienced by patients who also had underlying cardiac conditions. Other risk factors prominent in these cases were diabetes, obesity and respiratory conditions.
"As we head into the holiday weekend, if we have family members who have these conditions, we would encourage them to be very cautious and careful about interacting in groups of people that they have not seen and do not live with on a regular basis," Sweat said on Friday. "Because it could elevate their risk to get infected. And if they get infected, it could elevate their risk of dying."
Friday's meeting also included comments from Shelby County Mayor Lee Harris, who promised an express effort to test within the Shelby County Correctional Center, adding that a "surge" of tests would be coming in June.
In its Saturday morning release, the health department reported that one new inmate and 10 employees within the division of corrections have been confirmed as positive for COVID-19.
Of the 4,183 cases of COVID-19 in Shelby County, the health department said it had closed 3,316 (79%) of their contact investigations. There are 7,225 contacts that have been identified in investigations.
Of all cases, 2,884 cases are considered recovered, 1,207 are current cases.
Editor's Note: The Daily Memphian is making our coronavirus coverage accessible to all readers — no subscription needed. Our journalists continue to work around the clock to provide you with the extensive coverage you need; if you can subscribe, please do.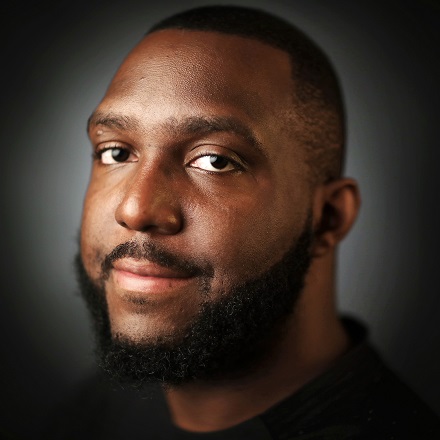 Jared Boyd
Jared Boyd is program manager for WYXR 91.7 FM. 
---