Metro
Shelby County Sheriff's Office announces court reopening plan
The Shelby County Sheriff's Office Thursday, May 28, announced new rules, including wearing a mask, for anyone coming to court at the three county courthouses. 
The courthouses are expected to open next week if reopening plans are approved by the Tennessee Supreme Court.
---
---
In addition to wearing masks, everyone entering will have to enter and exit through designated areas, SCSO spokesman John Morris announced in a video Thursday.
If someone refuses or does not have a mask, he or she will not be allowed to enter. That person will have to call the court clerk's office to inform the court he will not be able to attend court.
Anyone sick or with symptoms of COVID-19 will not be allowed to enter. If not allowed in the building, that person can contact the clerk's office to inform officials he or she cannot attend court.
---
---
The re-entry plan will only allow people with court cases, victims of crimes or witnesses to enter. Children not involved in court cases will not be allowed to enter, Morris said.
Entry and exit plans are as follows at the three courthouses:
Walter L. Bailey Criminal Justice Center, 201 Poplar
Signs will be posted at 201 Poplar directing the public to specific entrances for court cases.
Anyone with court cases in General Sessions Court Divisions 7-13, 15 and city courts will be allowed to enter and exit on Washington Avenue at the southwest doors.
---
---
People with court cases in Criminal Court Divisions 1-10, General Sessions Division 14, Environmental Court, Division 25 Orders of Protection and Drug Court preliminary hearings will entry and exit on Poplar Avenue at the northwest doors.
People with special needs because of disabilities, age and other conditions will be allowed to enter the building at the most accessible entrance.
Shelby County Juvenile Court
At Juvenile Court, entrance will be allowed on Washington Avenue. Anyone with special needs will be allowed to enter at the Adams Avenue entrance.
Civil Court
All entrances and exits will remain open. Anyone needing help will be directed by SCSO deputies.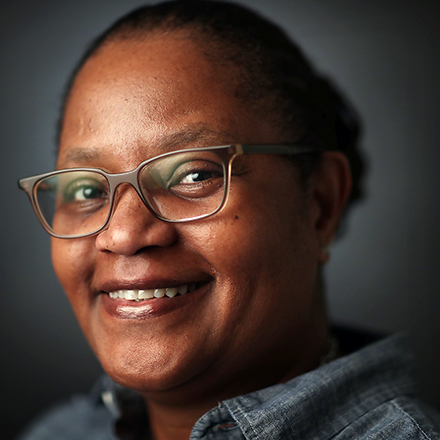 Yolanda Jones
Yolanda Jones covers criminal justice issues and general assignment news for The Daily Memphian. She previously was a reporter at The Commercial Appeal.
---