Opinion
Metro
Calkins: At Rhodes College, leadership the whole country needs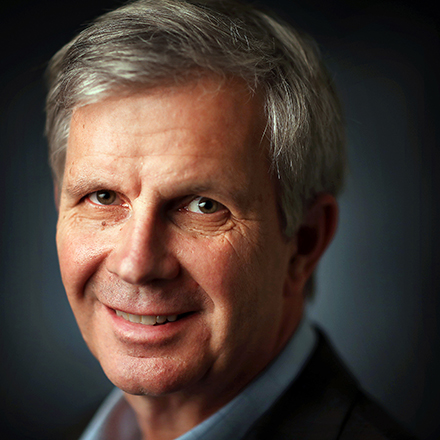 Daily Memphian
Geoff Calkins
Geoff Calkins has been chronicling Memphis and Memphis sports for more than two decades. He is host of "The Geoff Calkins Show" from 9-11 a.m. M-F on 92.9 FM. Calkins has been named the best sports columnist in the country five times by the Associated Press sports editors, but still figures his best columns are about the people who make Memphis what it is.
The Rhodes College board of trustees met Tuesday, by Zoom, and everyone understood the stakes.
---
---
A decision had to be made about whether to proceed with on-campus learning in the face of a pandemic. With students due to arrive back on campus in August, it was time to make a decision that could shape the future of the college for decades.
Dr. Marjorie Hass, the president of the college, presented the data. It was emphatically grim.
"It was not a particularly long meeting," Hass said. "We were told it would be unreasonable for us not to assume that we would have multiple outbreaks on campus within a very short time of reopening."
So the board voted to — as phrased in Hass' subsequent letter to the Rhodes community — "postpone reopening campus until conditions in Memphis makes it safe to do so."
With that, Rhodes became one of the first liberal arts colleges in the country to decide to move to virtual classes only for the fall semester, or until conditions change. The decision will cost Rhodes millions of dollars in fees and tuition (which has been reduced by 9 percent). It risked chasing away students who chose Rhodes precisely because they want to learn and live in a thriving small-college community.
So why did Rhodes do it? Why not just forge ahead, bring students back to campus and hope for the best?
"It's about adhering to your moral compass," Hass said. "It's about setting your values and having the courage of your convictions. We said from the beginning that health and safety would be a priority. We know what our values are, we know what our mission is and we were committed to not closing our eyes to science."
If only leaders throughout the country could be as honest as the leaders of Rhodes.
---
---
Instead, it has been leadership by magical thinking. Leadership by wishing it all away. President Trump has been the most obvious practitioner of this deadly recklessness but he has plenty of company. Governors. University presidents. Athletic directors. School boards. Suburban mayors.
By now, most Americans understand that the current spike in cases was caused by the wishful thinking of April and May that caused the country to reopen faster than it should have. But that understanding has somehow not prevented a new round of wishful thinking when it comes to the opening of universities and schools.
Rhodes is a striking exception. It has — how crazy is this? — done exactly what it said it would do.
"We said all along that there were three conditions that would allow us to reopen," Hass said. "Only two of those were met."
First condition: Rhodes had to develop a health and safety plan that went above and beyond the recommendations of local and national health experts.
---
---
That was done.
Second condition: Faculty, employees, students and parents had to embrace the plan. 
They did. 
"The third condition, the one that was not in our direct control, was that the health conditions and the health ecosystem in Memphis would have to be such that our plan could be supported and that we could reasonably reopen," Hass said. "Unfortunately, that condition was not met."
Cases are spiking in Memphis. Intensive cares units are edging closer to capacity. There is now sufficient community spread of COVID-19 that only the willfully ignorant could believe there wouldn't be multiple outbreaks at Rhodes.
"One of the leading medical professionals talked about the exponential rate that things could get out of control on a campus like ours," Hass said. "He said 'You won't know you're in over your head until it's too late.' That was a chilling moment for us."
In that respect, the Rhodes campus is not all that different from hundreds of other college campuses around the country. Why has Rhodes been one of the few to move to virtual-only teaching in the fall?
"I do think there are some regional differences around the country and there are some campus differences, too," Hass said. "But I've been in touch with many college presidents in a variety of different sectors. I think many of them — and I say this with great understanding — are overwhelmed with the very decision that is before them that day. It's very hard, in the middle of a crisis, to be thinking down the road. At Rhodes, we have a culture that gives us the ability to be attentive to the immediate crisis but also to be making decisions with an eye to the long-term."
Let's say Rhodes had decided to bring students back to campus, even though it had determined it was a risky thing to do. That would have locked in students (and their tuition) for the semester anyway. Is there any doubt that the decision to reopen plenty of campuses has been driven by that?
"If we said that we're bringing them back on campus but we know it's just for two weeks, if we had looked like we were playing that kind of game, that undermines the integrity of the institution and it also puts at risk the lifelong value of a Rhodes eduction," Hass said. "This is a reaffirmation of our values. We said, 'Here, are our values, here are the things we are going to consider.' Then we hewed to those values and we considered the things we said we would."
The hope — the belief — is that people will want to be a part of a college that is true to itself. That makes decisions according to the values it purports to teach. Isn't that the point of a liberal arts eduction in the first place? To prepare students to answer hard questions such as the one presented to the Rhodes board?
Hass understood some would criticize the decision. She understood that some would — sadly — interpret it as somehow political. But this is a woman who spent her first months on campus as president getting chemotherapy treatments for breast cancer. She has dealt with difficult things before.
"There is no decision that you make as college president that doesn't yield some negative responses," she said. "I have certainly heard from people who disagree with our decision. Most of those have been thoughtful and respectful. But when you receive a letter from a parent who says, 'I'm so glad my daughter has chosen Rhodes because she's getting a leadership model she can value, and see that's how a liberal arts eduction works in practice,' that's very gratifying."
Wednesday, Rhodes posted Hass's letter to the community to its Facebook page. The responses stacked up fast.
"Good call, President Hass."
"Wise choice."
"Excellent move."
"Way to listen to science."
"Proud of my alma mater."
Not a single commenter criticized the decision. It was hopeful evidence that — contrary to what many politicians evidently believe — Americans can handle hard truths.
Or, as a commenter named Abou Mamah phrased it," "This is the leadership we need. Now and beyond."
Editor's Note: The Daily Memphian is making our coronavirus coverage accessible to all readers — no subscription needed. Our journalists continue to work around the clock to provide you with the extensive coverage you need; if you can subscribe, please do. 
---