Metro
Governor won't require masks statewide despite changing GOP attitudes
Despite mask mandates by other Republican governors and support for masks from President Donald Trump, Gov. Bill Lee is still declining to require face coverings statewide.
Lee contends masks are neither Republican nor Democrat and continually encourages people to wear them to fight the spread of COVID-19.
Yet, saying 65% of Tennesseans are already under a mask requirement, Lee said Thursday, July 23, he believes the best way to get people to wear masks is "to have buy-in."
"And for mask-wearing to be sustainable, you've got to have buy-in, and a mandate is simply a mandate. It doesn't equate to mask-wearing," Lee said during his weekly press conference. "What I believe equates to mask wearing is when folks trust other folks who are advocating for that.
"And there's a great deal of trust in local leadership, so that targeted approach, we believe, is the best way to actually get people to engage in mask-wearing more effectively than a statewide, mask-wearing, one-size-fits-all mandate."
---
---
While refusing to order residents to wear masks, the governor launched an ad campaign Thursday urging people to put on masks in public to cut down the coronavirus. "Face It. Masks Fight COVID-19" will start running Friday on broadcast and cable TV, digital, social media, print and billboards.
"Wearing a face covering when in public is a simple but effective way for us to each do our part and help stop the spread of COVID-19," Lee said in a statement. "I wear a mask every day at the office, when Maria and I are out in public and especially when I visit my 87-year-old mother. It's a personal choice for Tennesseans, but it's one that could very well save lives and allow our economy to get fully back on track."
State Rep. London Lamar said Thursday because of the lack of a vaccine and continuing "uncertainty" about the virus, this would be "an appropriate time" to require masks. Still, the Memphis Democrat said, "What I want to see right now is citizens take the responsibility on themselves and put on a mask."
The Rev. Autura Eason-Williams, pastor of Capleville United Methodist Church in Memphis, joined a group of ministers Thursday who called on the governor to take stronger steps.
"We need more leadership from you, Gov. Lee, and from your administration to stop the spread of the virus, to mandate mask wearing in public places, to ensure rapid and regular testing, to improve access to and faster processing of unemployment benefits, to prioritize for the safety of students and teachers, and to penalize businesses who are not providing safe environments for workers to work and customers to shop," Eason-Williams said in a statement.
The Tennessee Department of Education will send out guidelines next week for school openings. But while the governor said his priority is protecting students, staff and teachers, he doesn't expect masks to be a requirement. Rules are likely to be left in the hands of local districts.
Metro Nashville and Memphis, which both have mask requirements for public places, also took recent steps backwards to shut down bars and close restaurants sooner in an effort to stem a surge of the coronavirus. Sumner and Williamson county mayors also instituted mask requirements.
Even with leaders in some counties such as Madison raising concerns that people in neighboring areas are coming to their cities without masks, Lee said he would not put a statewide requirement in place.
---
---
The governor also said Thursday the state has no plan to increase unemployment payments, about $260 a week, when the federal government's Pandemic Unemployment Assistance runs out at the end of the week.
Still, the state's numbers are going up, with the White House putting more Tennessee counties in its red and yellow zones for increases in coronavirus cases. The state is seeing numbers go up in places such as Brownsville near Memphis and the counties around Chattanooga as well as in the Tri-Cities.
Nationally, COVID-19 has infected about 3.9 million people and caused 142,000 deaths. Tennessee reports 86,117 cases, 925 deaths and 3,907 hospitalizations with 51,667 recoveries. Shelby County reports 17,2378 cases, 260 deaths, 4,545 active cases and 12,473 recoveries.
President Trump changed his tone toward masks this week and urged people to wear them when social distancing is not possible, calling it an "act of patriotism." The president also issued a warning that the pandemic is going to worsen before it improves.
In addition, he asked young people to avoid crowding into bars while saying he believes the virus will abate eventually.
The president's attitude toward masks marks a shift from earlier comments when he called them politically correct and declined to wear them. He has been seen in public only once wearing them, during a visit to Walter Reed National Military Medical Center where masks are required.
Masks have been a flash point of political debate, especially in Republican states such as Texas where Gov. Greg Abbott issued a mask mandate. The move led to removal of the state's Republican Party chairman in favor of a more conservative leader who demanded President Barack Obama's impeachment in 2014, according to reports.
Ohio Gov. Mike DeWine said this week the president's backing for masks opened the door for him to make a mask mandate across the state. DeWine said he wished Trump had come out sooner in support of masks.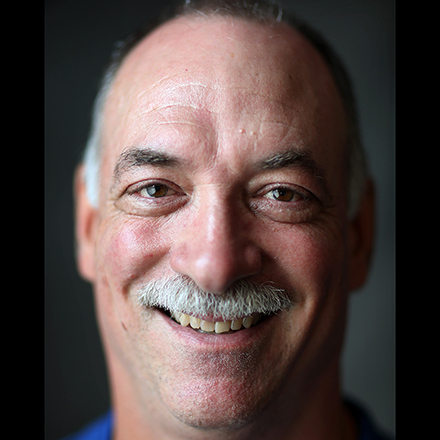 Sam Stockard
Sam Stockard is a Nashville-based reporter with more than 30 years of journalism experience as a writer, editor and columnist covering the state Legislature and Tennessee politics for The Daily Memphian.
---