Republican House speaker-nominee commits to Shelby/Memphis economy
Calling Memphis a key part of Tennessee's economy, Republican House Speaker-nominee Glen Casada says he will ensure the city receives its "fair share" of economic development projects through the state.
Casada, a Franklin Republican and likely next House speaker, said he met with Mayor Jim Strickland and a team of local leaders and assured them he wants a "full partnership" with Memphis and Shelby County.
"I'm committed to making sure that Economic and Community Development dollars that are related to growth of the economy, that Memphis gets their fair share," Casada said in an interview. "They're an equal team member here, and they're important for the economy of the state."
Casada said he and Strickland didn't delve into specific projects during a meeting held in the summer before Casada was elected leader-nominee by the House Republican Caucus. He received 47 of the 73-member group's votes, more than the majority needed for election, and will go through an election in the full House.
Casada framed the meeting as one in which he was able to get to know Strickland and the Memphis leadership group.
The House speaker post is considered one of the most powerful positions in state government. And Casada hails from the red county of Williamson, which also produced Gov.-elect Bill Lee and U.S. Sen.-elect Marsha Blackburn. In contrast, Shelby County backed Democrats Karl Dean and Phil Bredesen in the November election for those seats, which in some legislative matters could put the Republican House speaker at odds with leaders from Tennessee's two bluest areas, Memphis and Nashville.
Yet Casada said he is off to a good start with Memphis leaders.
"They just wanted to say, Glen, you're from Nashville, you're from Middle Tennessee, and we want to introduce you to us," Casada said, calling it a productive gathering. "I was impressed with the leadership of both Shelby County and the city of Memphis, very impressed."
No stranger to pushing Memphis initiatives at the State Capitol, Strickland's lobbying appears to be paying off already. He recently sold the city's $151 million plan for a tourism development zone to the State Building Commission Executive Subcommittee. It received unanimous approval for an overhaul of the Fairgrounds property, enabling the city to use sales tax revenue from the tourism zone to fund construction of a youth sports complex and numerous other projects on the tract. The plan also involves taking requests for proposals from private developers for construction of a hotel-retail project and, separately, for repurposing the Mid-South Coliseum.
"We had a great meeting with House Speaker-nominee Casada," Strickland said in a statement. "I'm looking forward to working with him in his new role during the next General Assembly session and excited about what the future holds for Memphis."
Casada said he doesn't believe this type of relationship has been lacking, at least from a House perspective, but noted "whenever you have a change in leadership like the state government's going through, this is important, to sit down and talk and get to know each other and to build that relationship."
He pointed out Lang Wiseman, a Memphis attorney, will be chief counsel and deputy to Gov.-elect Bill Lee and should keep Memphis and West Tennessee at the forefront of state workings.
Camper's view
State Rep. Karen Camper, a Memphis Democrat recently elected as House Democratic Caucus leader, will serve as the counterpart to Casada. In fact, she is the Democratic Caucus' nominee for House speaker, but with only 26 members backing her she will have a difficult, if not impossible, task overcoming the Republican Caucus' 73 votes.
Nevertheless, she believes finding a way to "tell your story" about the needs of Memphis and Shelby County and getting people to "buy into the story" will be crucial for constituents, Camper said.
"With the things that mayor Strickland has been doing in terms of inviting members down to Shelby County, learning more about what's happening here, exposing members more to the fiscal impact that Shelby County has on this state is important," Camper said. "I think more members are having an appreciation for that."
The House will have about 30 new members when the 111th General Assembly kicks off in January, about 25 of them Republicans.
Camper said she plans to give newcomers the "benefit of the doubt" and "hopes they would see Shelby County for who she is."
During the gubernatorial campaign and over the last few weeks, Shelby County legislators raised concerns about whether Memphis and Shelby County are on the state's radar for economic development deals and incentives, considering it has a unique history and culture to offer.
Gov. Bill Haslam says Shelby and Memphis have been "anything but ignored" under his watch. And the Tennessee Department of Economic and Community Development has information showing Shelby County had more state projects than any county in the state since 2011, 128 with 14,774 job commitments and $5.5 billion in capital investment.
Those figures were released before Nashville and the state reached the recent deal with Amazon for 5,000 jobs paying an average of $150,000 at a new logistics headquarters, the biggest jobs announcement in state history. State and local incentives for Amazon totaled $101 million, with the state providing a total of $86 million.
The same day, Nashville announced a 600-jobs deal with EY (formerly Ernst & Young), an insurance and professional services firm.
A week later, the state announced a deal with Mimeo to move its corporate headquarters to Memphis and expand operations here. Mimeo received a local tax break over 15 years and is to bring in 300 jobs as part of a $16 million investment. The state is providing grant money to Mimeo as well, but has not disclosed the amount.
Sen.-elect Raumesh Akbari, a Memphis Democrat who is moving from her House seat to the upper chamber, says the Senate could miss the presence of someone with the clout of former Senate Majority Leader Mark Norris, who left his post to take a federal judgeship in November. Akbari is expected to take the Senate Democratic Caucus chairman's position during an election Tuesday, and she hopes the governor-elect will make Memphis a focal point of his administration.
"I know Gov.-elect Lee really tried to make Memphis a priority (during the campaign), and with our future first lady being from Memphis I think there will be increased communication and investment, kind of continuing the trend Gov. Haslam started but taking it up another notch," Akbari said.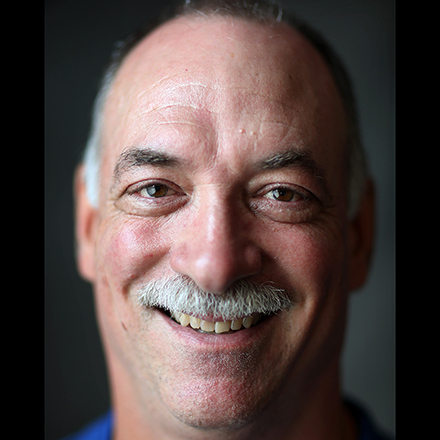 Sam Stockard
Sam Stockard is a Nashville-based reporter with more than 30 years of journalism experience as a writer, editor and columnist covering the state Legislature and Tennessee politics for The Daily Memphian.
---