Treadaway out of City Council appointment standoff
One of the contenders for the appointment to the open District 1 Memphis City Council seat withdrew from consideration Wednesday, opening the possibility for a compromise among council members on the deadlocked appointment process and a return of a quorum for the council to transact other city business.
Lonnie Treadaway, national sales director for Flinn Broadcasting, withdrew from consideration after Councilman Reid Hedgepeth drafted and sent a memo Wednesday saying he was withdrawing his support of Treadaway for the open seat because of the ongoing stalemate.
His withdrawal leaves Rhonda Logan, executive director of the Raleigh Community Development Corp., as the only one of the six applicants in what amounted to a runoff for the appointment.
With word of Treadaway's withdrawal, council member Kemp Conrad withdrew his motion from Tuesday's council session to reopen council balloting to consider all six of the contenders.
"There wasn't anything strange about us not reaching a consensus, in my view, Tuesday. The thing that was strange was that seven votes kept overriding the chairman," Conrad said of chairman Berlin Boyd's attempts to recess the meeting after numerous votes.
"I am confident that with these three seats that are coming up that regardless of the bumps in the road we've had the last couple of days, we're going to finish strong in 2019," Conrad said.
The council had approved Conrad's motion Tuesday, prompting the walkout by council members Joe Brown, Patrice Robinson, Jamita Swearengen and Martavius Jones that left the council without a quorum to vote on regular agenda items beyond the appointment.
"I think he sees the handwriting on the wall," council attorney Allan Wade said of Treadaway. Conrad's withdrawal of his motion to consider the five remaining applicants gives Brown, Robinson, Swearengen and Jones – all of whom back Logan for the position – a chance to make their case for other council members to support Logan. Logan is effectively the only contender up for a vote without a move to open the voting to consider others who applied.
"That's the reasonable opportunity to do that," Wade said of Logan making her case. "If that fails, I would think the body would then be able to go forward with some alternative. At least that would allow us to put everything squarely on Ms. Logan to advocate and persuade her colleagues that she is the one or withdraw her nomination like the other applicant has done and allow this to go forward in a meaningful way."
---
Bill Dries: City Council standoff continues with walkout, potential lawsuit
---
The council deadlocked on the appointment Nov. 20, voting more than 100 times on whether Logan or Treadaway should fill the vacancy. Logan had six consistent votes each time but never reached the seven needed to win. Treadaway's vote total ranged from three two five.
Wade defended the council split, saying the split was about various factors and not just about race.
"It is not a vote of the electorate. Members may decide in their own conscience to base their decision on many factors such as whether a person is fiscally responsible, or whether the person is going to be combative or disruptive," he said. "There are a number of factors that can be a consideration other than race. I think it is dismissive of the press to be saying white members want a white member and black members want a black member. That's not what this is all about."
Since the Nov. 20 session, the resignations of council members Janis Fullilove and Edmund Ford Jr. – both of whom supported Logan – have taken effect, leaving her three votes short of the seven needed.
Like District 1 councilman Bill Morrison, Ford and Fullilove stepped down following their election to county government offices in the August elections. Had they resigned by Aug. 22, the council vacancies could have gone on the November ballot for voters to decide. But all three chose to use most of the 90-day period under the county charter to simultaneously hold a city and county office.
---
Bill Dries: City Council vote marathon ends without council appointment
---
The council is meeting on a day-to-day basis in the wake of Tuesday's walkout as part of a process of the six remaining council members going to Chancery Court to possibly get a court order compelling Brown, Robinson, Swearengen and Jones to attend council meetings.
The city's home rule charter provides for such daily gatherings reading: "The council shall require a majority of its members to form a quorum for the transaction of business, but a smaller number may adjourn from day to day and can adopt such measures as are necessary to compel the attendance of absent members."
Wade said he continues to discuss the Chancery Court venue with the administration and Memphis Light Gas and Water Division leaders.
The council will assemble again Thursday at 4 p.m. If a quorum is present, the council would not vote on the appointment. It would instead take up the agenda of items on its Dec. 4 agenda. The council is now scheduled to fill all three vacancies Dec. 18, its last meeting of the year.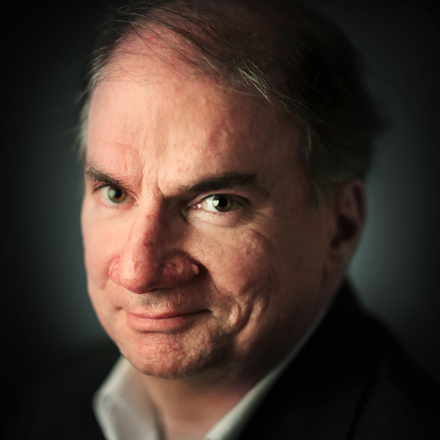 Bill Dries
Bill Dries covers city government and politics. He is a native Memphian and has been a reporter for more than 40 years.
---