Metro
'Chronic COVID' inspires new follow-up clinic
Hans Guenther spent a couple of days in the hospital with COVID-19 last spring. At his worst, he was on oxygen, fighting fever and sweats, and lying in bed wondering if he was about to move from one category to another.
"Am I going to be one of those bad statistics?" he wondered.
Within two weeks, however, Guenther, now 63, was pretty much back to feeling like himself. He would jump on his bike at his Germantown home and go for long rides. He was again playing racquetball several times a week.
---
---
"I'm a happy camper," he said, adding that X-rays after his bout with the novel coronavirus showed no lung damage, and that his doctor said he had no subsequent heart injury.
Increasingly, though, there is concern that COVID-19 isn't just a two-week event. And that holds true whether, like Guenther, the patient was sick enough to be hospitalized, or if the patient is younger and had only a mild case of this coronavirus.
Across the country, doctors now speak of "post-acute COVID." Patients who are still dealing with symptoms several months after onset are said to be "long haulers."
About a month ago, the University of Tennessee Health Science Center and Regional One Health partnered to establish a formal post-COVID clinic.
Dr. Nicholas Verne, chair of the Department of Medicine at UTHSC, says the clinic was set up first to deal with COVID patients being released from Regional One.
"We realized many would have lingering symptoms and we would need special follow-up for hospital discharges," he said.
But they also knew a second group needed to be served – those with mild to moderate cases and who had not been hospitalized, but now were suffering persistent symptoms weeks and months later.
Trisha Greenhalgh, professor of primary care at the University of Oxford and the lead author of a recent study of longer-term COVID impacts, told The Wall Street Journal the severity of coronavirus in patients is not necessarily a predictor for how they recover over the weeks and months that follow.
The study was among the first to document continuing symptoms three months after onset. Those symptoms, like the symptoms during the acute phase of the virus, spanned the spectrum – everything from debilitating fatigue to "brain fog" and memory issues, headaches, erratic heartbeats, uneven blood pressure, coughing and dizziness, loss of taste and smell and gastrointestinal problems.
COVID-19, both in the short-term and over the long run, remains as capricious as ever.
"We still don't know all the long-term side effects," Verne said. "There are more unknowns than knowns."
The next phase of care
Dr. Carilyn Walters, who is on staff at UTHSC and medical director for ambulatory services at Regional One, is director of the new COVID-19 Follow-up Clinic.
So far, about 100 patients have been seen at the clinic; medical insurance is not required. For some, this is the third stop on the road to recovery after being hospitalized and then released to an in-patient rehab facility.
That patients who were in the ICU or hospitalized for a long time would need ongoing follow-up care wasn't a major surprise, especially if they had underlying conditions such as diabetes, heart disease or obesity.
"A 40-year-old or a 50-year-old could still end up in rehab if ventilated for a significant period of time," Walters said.
The mystery is the patients who had only mild to moderate cases and yet continue to suffer symptoms months later.
"Most common are fatigue, cough and shortness of breath," Walters said. "Insomnia is another common symptom and so is mental fogginess, having a hard time focusing on work.
"I have patients four or five months out still having symptoms. Headache is another."
Relief from one symptom doesn't mean relief from all. Walters has one patient, now about six months out from onset of symptoms, finally reporting that the mental fogginess is starting to lift, but the fatigue remains.
That patient had a mild to moderate case and was never hospitalized.
Trends, then, are tough to pin down. Anecdotally, in the month or so the clinic has been open, "I've noticed a predilection for females ages 20 to 50," Walters said. "I have not noticed a relationship with race."
Walters is also seeing "chronic COVID," as it is sometimes called, taking a mental and emotional toll.
"It's very distressful, especially for patients struggling with depression or anxiety prior to COVID. Some patients demonstrate symptoms similar to post-traumatic stress disorder."
COVID plays no favorites
So, at this point, with more than 12.6 million cases of COVID in the United States and more than 260,000 deaths, the disease does take on the feel of a game of chance.
Which is to say, probabilities are never certainties and some people experience worse outcomes that belie their age and physical condition.
Yes, comorbidities can increase the chances of a worse course of disease or death; that has been known for a while now.
Less easy to explain are cases such as that of 19-year-old Christopher Wilhelm, a cross country runner at Johns Hopkins University, who after testing positive for COVID in the summer now struggles to take a quarter-mile walk without feeling like he's run a marathon at a sprint pace.
It wasn't the route he expected to take, telling The Wall Street Journal that his journey with the coronavirus has been "daunting."
But perhaps not as uncommon as it might seem at first blush. One recent survey of people ages 18-49 who had contracted COVID showed about 10% still had symptoms months after onset.
A study out of Europe found that one-third of more than 1,800 COVID patients reported being dependent on a caregiver three months after testing positive.
"I'm just hypothesizing here," Verne said, "but much like with the herpes virus and shingles, it's possible the virus can go dormant and then reactivate."
Another question is how long will someone who has had the virus maintain immunity.
"At around three months, most people still have immunity," Walters said. "After three months, we're not sure if the level drops."
She does not recommend getting tested after having had the virus, at least no time soon. A test could still register positive for many weeks, even though the virus is no longer "live."
Another uncertainty is whether people who recently had COVID should get a flu shot if they've not already had one.
"The general rule is if your immunity is down, you wouldn't want to give another vaccination," Verne said. "But there could be a lot of factors, so consult your primary physician."
It's also unknown the impact having COVID might have if a person should subsequently get the flu or another respiratory illness.
"Even if you're asymptomatic," Walters said, "some injury to the lungs or tissue is possible. So, if you get the flu, it might be worse than if you had it three years ago. It does put you at some risk."
Verne's advice to people as they start to improve and want to get back to their daily activities:
"Slow and steady. Just like anything, like with any other severe illness."
Guenther obviously did not consider himself fortunate to have contracted COVID last spring, especially given that he can't recall ever having been sicker.
But now that he's got his old life back, he realizes that for many people the coronavirus is like a boxer throwing a combination and the fight might go many rounds.
He withstood the first near-knockout punch and for him, so far, there was never another.
"I'm fully mended," he said. "I'm lucky, I guess."
 The COVID Follow-up Clinic offers both in-person visits and telehealth visits. Onsite appointments are held at Regional One Health Outpatient Center, 880 Madison Ave. Patients should call (901) 545-6969. Referrals should be sent to (901) 545-6092 and note "COVID follow-up" as the reason for the referral.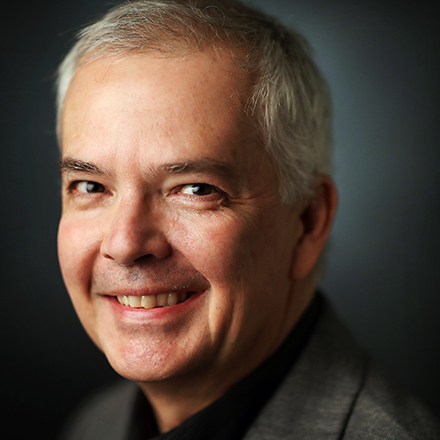 Don Wade
Don Wade has been a Memphis journalist since 1998 and he has won awards for both his sports and news/feature writing. He is originally from Kansas City and is married with three sons.
---