Tennessee unveils official portrait of Gov. Bill Haslam
Gov. Bill Haslam choked back emotions Monday morning before the state unveiled the official portrait of Tennessee's 49th governor, a painting that will hang in the State Capitol for years.
Painted by Nashville artist Shane Neal, the portrait captures the likeness of Haslam sitting in front of a window with mountains in the background, a hint toward his upbringing in East Tennessee.
Neal said he tried to capture the "warmth and engaging" personality of Haslam, a Knoxville native, in the portrait, which was unveiled in the Old Supreme Court Chambers with the help of the governor's grandchildren.
Neal added a small globe on the desk where Haslam sits, "because really he's helped Tennessee to be seen throughout the world as a real player."
The two-term governor, who will be leaving office Jan. 19 when Gov.-elect Bill Lee is inaugurated, said he initially thought the portrait made him look a little older and his nose a little bigger. It had been in the works for about a year. But then two or three other people looked at it and said, "He got it right."
Joking aside, Haslam turned emotional, nearly crying during the ceremony when he said if the painter had really captured his personality and tenure, "it would have had Crissy in the picture" and many others who made his administration work. The governor's wife hails from the Memphis area.
"I just happened to be the guy in the office," Haslam said, noting he surrounded himself with good people for eight years.
Earlier, U.S. Sen. Lamar Alexander, a former Tennessee governor, likened Haslam to former U.S. senator Howard Baker, who was the Senate majority leader during the 1970s, saying, "He makes our state look a little better."
Jokingly, Alexander pointed out the State Capitol corridor has enough room for just portraits of the last eight governors and eventually he and Haslam will be relegated to storage.
"It's a lesson in humility," he said, adding that Tennessee's governor is a "rooster today, feather duster tomorrow."
Nevertheless, he lauded Haslam's accomplishments in reshaping higher education, taking steps for fast-improving K-12 achievement and job creation. Haslam also has been chairman of the Republican Governors Association two times.
"For the last eight years, we've had a governor in Bill Haslam whose example and actions and leadership have made the country and all of us feel even better about Tennessee and being in Tennessee," Alexander said.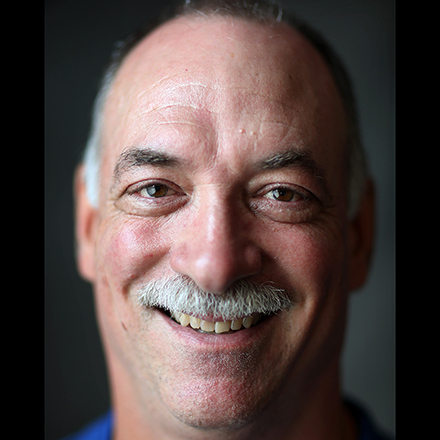 Sam Stockard
Sam Stockard is a Nashville-based reporter with more than 30 years of journalism experience as a writer, editor and columnist covering the state Legislature and Tennessee politics for The Daily Memphian.
---