Knowledge Quest students bring design thinking to Tom Lee Park redesign
The Knowledge Quest students helping with the reimagining of the Memphis riverfront and Tom Lee Park spent this past summer engaged in a Stanford University-style design thinking lab.
Fifteen students involved in the South Memphis community organization's program surveyed the more than 3,000 parcels in the neighborhood's 38126 zip code using Neighborhood Preservation Inc. (NPI) software. The teens categorized the parcels based on whether they were vacant, occupied or blighted.
The students had to figure out what the problem was with the blighted parcels, then come up with a potential solution, including sketching and prototyping. They then had to figure out what supplies would be needed for the proposed projects.
"It felt like college level," said one of those students, 18-year-old Fakeria Carter.
Carter is one of six students in Studio Gang's Youth Design Leadership Program working on the 25 acres of Mississippi riverfront. Three students from Knowledge Quest and three students from Douglass High School are participating. 
Since November, the students from North Memphis and South Memphis have been working with the design team by participating in monthly design workshops, doing site visits and being involved in public engagement sessions. Through the spring students will participate in mentoring sessions and complete design-related assignments. The students receive a stipend for their participation. 
Memphis River Parks Partnership, the organization that manages Memphis' riverfront parks, hired Chicago-based Studio Gang, as well as consultants SCAPE Studio (landscape architects) and Kimley-Horn Associates (a local engineering firm) to come up with a redesign for Tom Lee Park. MRPP plans a groundbreaking in June 2019, after next year's Memphis in May events.
---
BILL DRIES: Tom Lee Park remake goes beyond park borders
---
"Students are working alongside these firms that have an international presence," said Marlon Foster, founder and executive director of Knowledge Quest. "They're able to draw from intellectual capital of designers and architects from all over the country, doing projects all over the world."
Next year, the students will exhibit their work and receive a certificate. 
They are learning to creatively problem-solve, Foster said, and see problems as opportunities, something that will benefit them in other parts of their life. Then there's also career exploration.
"I really, really like this project," Carter said. "I feel like I'm doing something different and new. This is a huge opportunity."
Studio Gang principal of urbanism and civic impact Gia Biagi said that partnering with local organizations and working with Memphians has always been a critical part of its design process. 
In November, River Garden opened in Mississippi River Park. Downtown Elementary School, Maxine Smith STEAM Academy and T-STEM East High School students helped design, prototype and build large bird nests there.
---
ELLE PERRY: Engineers, students work together to create human-sized 'bird nests'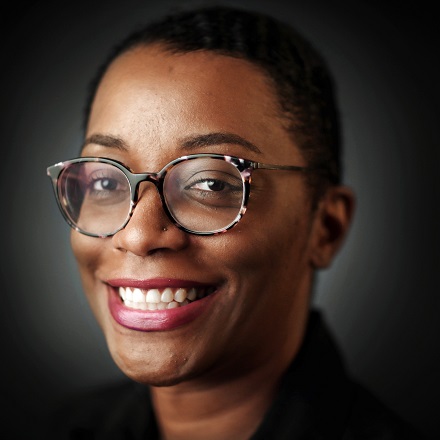 Elle Perry
Elle Perry covers arts and culture and other news for the Daily Memphian. She is a native of Memphis and a two-time graduate of the University of Memphis. Elle previously worked for the Memphis Business Journal and has written for publications including The Memphis Flyer and High Ground News.
---