Confederate monuments anniversary blends with coming city elections
Memphis Mayor Jim Strickland won't officially announce his re-election bid until next month.
But he already sounds like an incumbent mayor running on his record, even if it's a bit tongue in cheek.
"If you don't know, there's a new drinking game in town and that's Memphis has momentum," Strickland told a group of supporters gathered Downtown Wednesday night for a $150 a person fundraiser. "I say it so often that people have turned it into a drinking game because it's true."
Strickland said he will have an announcement after the holidays.
"I haven't officially announced … and assuming I do run I can only promise you that no one will out-work me," he said. "I guarantee you I will knock on more doors maybe than anyone who has ever run for mayor before."
The event featured a host list of elected officials, some from the city's new political generation, with County Commission chairman Van Turner hosting.
Turner touted Strickland's role in the removal of Confederate monuments from two city parks a year ago Thursday.
"We were able to get it done under him," Turner told the crowd. "It's one thing to talk about it. It's one thing to protest about it. And we respect and we tip our hat to all that … We were able to get it executed and we were able to get it done under Mayor Jim Strickland."
Turner, who is president of Memphis Greenspace, the private nonprofit that the city sold the two parks to – including the monuments — will be in Health Sciences Park Thursday evening for a candlelight vigil to mark the occasion.
Strickland will participate in other programs Thursday and Friday marking the anniversary.
The park is where the equestrian statue of Confederate general, slave trader and Ku Klux Klan Grand Wizard Nathan Bedford Forrest stood for more than a century before its removal a year ago.
Strickland thanked Turner for his role in what he said "was truly a team effort, and legal."
As the city moved through legal channels to remove the monuments, there was a protest movement pursuing the same goal.
Led by newly elected county commissioner Tami Sawyer, the "Take Them Down 901" movement was also critical of Strickland for not unilaterally removing the monuments sooner. And Strickland was, in turn, critical of the movement for what he contended would be breaking the law.
A year ago, Sawyer watched from the other side of Union Avenue with others involved in the protests as Forrest's statue was removed. Strickland monitored the efforts in the park from the Mayor's Office at City Hall.
When City Council chairman Berlin Boyd came from the park to the other side of Union Avenue to tout the removal of the monuments, those involved in Take Them Down 901 shouted Sawyer's name as Boyd acknowledged Strickland and others but not Sawyer.
Turner, meanwhile, acknowledged the role of the protests and Sawyer as part of the larger campaign to bring down the monuments.
Rev. Earle J. Fisher, who was part of the Take Them Down 901 protests, said Wednesday Sawyer deserves credit a year later for her role and should be included in the events.
"I understand that Tami was not the only one that helped to get the statues removed. I am mindful of many of the people who contributed to it," Fisher said in a Facebook video posted Wednesday. "I know even now mayor Strickland did do something to help with the statues being removed. I honor and appreciate all of that. But I don't think we can tell the story honestly about how those statues were removed in Memphis, Tennessee without centering on the creative, compassionate, courageous work of Tami Sawyer."
Sawyer is just beginning her tenure the County Commission and Boyd is in his second year as council chairman, presiding over a council struggling to fill three vacant council seats in a political drama that will continue into the new year.
Sawyer and others will gather at Memphis Theological Seminary Thursday at 6 p.m., also for a candlelight vigil to mark the anniversary.
Earlier in the day Wednesday, a video of Boyd at Tuesday's sometimes tumultuous council session responding to a vocal protester in the audience with the retort of "your mama" showed up on an ESPN talk show, effectively going viral as it was matched up with discussion of the war of words between Tigers basketball coach Penny Hardaway and Tennessee basketball coach Rick Barnes.
Voters in District 7, represented by Boyd, got a direct mail piece over the weekend from Catrina Smith, declaring her candidacy for the seat held by Boyd, who plans to seek re-election.
"It's Time To Be Merry," reads the card with a photo of Smith outlined by a border of snow flakes and a promise to have more to say after the holidays.
The race for mayor at this early stage, meanwhile, includes former Memphis Mayor Willie Herenton and Memphis Police Association president Mike Williams, who ran in 2015.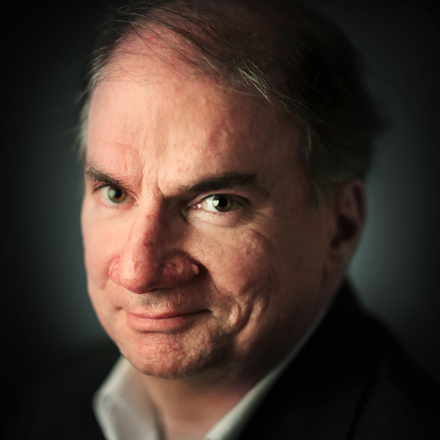 Bill Dries
Bill Dries covers city government and politics. He is a native Memphian and has been a reporter for more than 40 years.
---