City's wish list from Nashville includes sports book on Beale, more THP
City Hall's wish list for the Tennessee Legislature includes more highway patrol officers on the interstate, mandatory sentences for "road rage" offenses and sports betting on Beale Street.
The General Assembly returns to session in Nashville Jan. 8, but the city's lobbyist has been talking with state legislators and preparing for the 2019 session since before Christmas.
Alan Crone, special adviser to Memphis Mayor Jim Strickland, said public safety measures are the city's first priority in the legislative session.
That starts with more Tennessee Highway Patrol officers working in Memphis and patrolling the interstate to replace Memphis Police Department officers currently undertaking those duties.
The move to hand off those duties to THP officers follows Memphis' recent agreement with the state on maintaining rights of way on state highways. It puts that responsibility on the state, not the city, and that includes mowing grass and picking up trash.
The administration is also calling for jail sentences in road rage-related convictions to include a multiplier for repeat offenses.
Memphis also wants to see changes in state laws governing foreclosure on properties when property owners are behind on paying property taxes.
"There was one section on tax foreclosure processes that will clear title on properties," Crone told Memphis City Council members earlier this month in committee sessions.
One reason the city doesn't have more tax sales, Crone said, is that after foreclosing on a property "you can't sell it to anybody because the title companies very often won't underwrite it. Hopefully this will close the book on some of that."
City and county officials, working with state legislators over the years, have managed to put the redemption period for paying back taxes on a sliding scale, even after a property is tentatively sold for back taxes. The redemption period is now shorter the more years a property owner is behind on those taxes.
Another technical matter to run through the Legislature is a wording change on bonds issued for improvements to AutoZone Park that include the ballpark becoming home of a Memphis franchise of the United Soccer League in 2019.
Crone said the administration also wants to "start a conversation" on the state's formula for sharing revenue from internet sales taxes collected.
The city's concern is that county government "sometimes gets the lion's share" of that revenue, according to Crone. The concern isn't limited to Memphis. He said other cities across the state have the same questions about how sales tax revenue is distributed from Nashville back to local governments.
Like Shelby County Mayor Lee Harris, Strickland backs legislation in the upcoming session that would permit sports betting in areas where voters approve such gambling in local referendums.
---
OMER YUSUF: Shelby County putting final touches on legislative agenda
---
The legislation, being proposed by Republican state Sen. Brian Kelsey of Germantown, follows a legal opinion from Tennessee Attorney General Herbert Slatery that sports gambling is legal in Tennessee following a U.S. Supreme Court decision earlier this year.
"We support the referendum and we support the concept," Crone said. "This is one of those things that's going to proliferate all over the country after the U.S. Supreme Court's decision."
But Crone says the legislative path could be complicated. One of the state's two professional sports franchises appears to support it while the other does not.
"The NBA is very supportive of it. The NFL is not," Crone said. "So, I don't know where Nashville will come down on it. But it's something the administration is very supportive of."
And like the county, Crone said a sports book on Beale Street "makes the most sense."
---
SAM STOCKARD: AG opinion could bring sports betting to Memphis
---
The city is still watching the Legislature for signs of some kind of de-annexation legislation as its proposed de-annexation of South Cordova awaits a final council vote in February following a public hearing. It would be the fifth and final de-annexation of areas in Memphis by the city if approved by the council next year.
Strickland has said he hopes the voluntary de-annexation efforts will result in Memphis being exempted from the terms of a general de-annexation state law. One version of proposed legislation would reportedly allow residents of an area annexed by a city since 1998 to petition for a referendum to vote on de-annexation.
City Council member Martavius Jones also wants to see some role for local government – city or county – in what happens to public schools that might be closed as part of a plan outlined in December by Shelby County Schools superintendent Dorsey Hopson for the next decade.
Hopson is proposing to close 28 schools and build 10 new schools to better consolidate schools in certain areas.
---
BILL DRIES: Hopson says still too many older schools at his exit from SCS
---
Jones said the proposal raises concerns about those changes contributing to blight in the communities affected. He also wants to see some kind of cap on the proliferation of charter schools, a concern Hopson has voiced frequently over his six-year tenure as SCS superintendent.
"It would be catastrophic for our community," Jones said of the proposed school closings.
"I think this proliferation of charter schools has had, and if this is carried out, will have the unintended consequence and cost of increasing blight in our neighborhoods," he said. "We need to re-insert ourselves into the conversation about education from the standpoint of closing 28 schools. … That's 20 percent of the entire inventory of schools, which would devastate our neighborhoods. Who knows what he cost of blight would be?"
Harris has indicated he would like the county to oversee future uses of school buildings that are closed and not slated for demolition.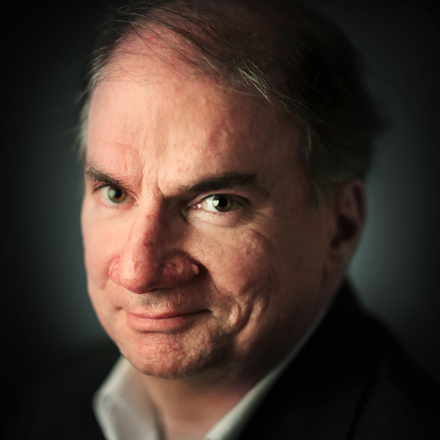 Bill Dries
Bill Dries covers city government and politics. He is a native Memphian and has been a reporter for more than 40 years.
---