Lawmakers convene for wide-ranging session
The 111th General Assembly convened Tuesday with about 30 new members, the next governor and myriad issues to deal with in 2019, touching on everything from criminal justice reform to health care, education and sports betting.
The House and Senate opened the session with the oath of office, and House members elected Republican Glen Casada of Franklin as House speaker. He replaces Beth Harwell, who stepped away from the Legislature to run for governor.
The House Democratic Caucus had named Minority Leader Karen Camper as its nominee for House speaker.
U.S. District Court Judge Mark Norris, the former Senate Majority Caucus leader, gave the oath of office to senators, including Lt. Gov. Randy McNally, who was re-elected as Senate speaker.
Committee assignments are to be made later this week, marking crucial decisions by House and Senate speakers each two years. Legislators also will go through ethics and sexual harassment training later this week.
Senate committee appointments are expected to be made Jan. 18, the day before Gov.-elect Bill Lee's Jan. 19 inauguration. But while the Senate is expected to take off the following week to prepare for the session, Casada said he plans to bring the House into session, because of the large number of new members.
Legislative front
Gov.-elect Lee is pushing three main initiatives: rural development, vocational and technical education and criminal justice reform, though he hasn't released details on those topics yet.
State Rep. Mark White, a Memphis Republican hoping to be named chairman of the House Education Administration and Planning Committee, believes Lee's ideas for vocational and technical education are important to the Shelby County area.
"I really want to put that on steroids," White said, noting companies are "screaming" for more people with skilled labor.
Expansion of vocational and technical training in high schools and the state's colleges of applied technology is likely to be at the forefront of educational discussion.
In addition, White said he wants to allow high schools to expand the number of dual-enrollment courses they can offer to four, enabling students to obtain more college credits before graduating from high school.
TNReady debacle
The state Department of Education is being required to report back to a joint Government Operations Committee this spring on the results of the yearly standardized test for students, after the online rollout of TNReady ran into serious problems in 2018.
A recent State Comptroller's report blamed the vendor, Questar, for making several missteps, as well as the Education Department for lack of oversight. The Department of Education already cut Questar's contract by $3.9 million and is set to take new bids in 2019 for a vendor to administer the test.
While some legislators have said they want to get rid of online testing and revert to pencil-and-paper tests, legislators such as White say it makes more sense to move forward with online tests, which only high-schoolers will take this spring.
Gov. Bill Haslam has proposed putting laptops in the hands of students statewide to prepare for testing, which is used to determine how much progress students are making and how well teachers, administrators and schools are doing. Such a move would cost tens of millions of dollars and could face opposition.
White, nevertheless, says teachers tell him they want to keep moving forward with TNReady.
"I want to make sure we don't back up with a lot of the progress we're making," White said.
The Haslam Administration contends Tennessee students have made some of the fastest improvements in the nation academically since the state adopted its testing program.
Criminal justice reform
The Tennessee Black Caucus is expected to make changes to the criminal justice system, including the juvenile system, one of its focal points in 2019. Its ideas could mesh with those of Lee and House Majority Leader William Lamberth, who wants to start a full review of the state's criminal justice laws.
Before Haslam announced Monday he would grant full clemency to Cyntoia Brown on her 2004 murder conviction at age 16, lawmakers from Memphis said they wanted to change state law to make sure juveniles are not sentenced as adults.
Sen. Katrina Robinson and Rep. London Lamar, both Memphis Democrats, said they want to pass legislation dealing with situations such as Brown's case.
"My legislative team has completed a bill that would exempt minors from the controversial (law) that required Ms. Brown to serve for 51 years without parole. Together, we will help right these injustices and make Tennessee's penal code a shining example for the United States," Robinson said in a statement this week.
Lamar pointed out recently the state already prohibits minors involved in sex trafficking from being prosecuted as adults. She wants to change state law to make sure juveniles who commit violent acts while involved in prostitution do not receive overly harsh punishments.
Lamberth, a Portland Republican and former assistant district attorney, noted those types of legislation point mainly to one situation.
"What we're going to be looking at is how we deal with tens of thousands of cases and what the overall effect is on the safety of the state of Tennessee," Lamberth said.
Lamberth conceded the state's criminal code is outdated and said it is time to get to the "core illness," the reason people are getting caught up in the criminal justice system, whether it stems from undiagnosed mental illness, addiction problems, poor choices or "just plain evil."
Sports betting
Senate Minority Chairwoman Raumesh Akbari, a Memphis Democrat, is sponsoring legislation allowing betting on college, professional and fantasy sports in the wake of a U.S. Supreme Court decision allowing it. Rep. Rick Staples, a Knoxville Democrat, is sponsoring the House version of the bill.
The measure creates a Tennessee gaming commission to oversee gambling in cities or counties where sports betting is approved by a referendum. A 10 percent tax would be collected on gaming to go toward state and local government for education and infrastructure expenses.
Sen. Brian Kelsey, a Germantown Republican, recently received an attorney general's opinion stating the Legislature could approve sports gambling – without a constitutional amendment – as long as the games are based on skill instead of chance. Kelsey, who also represents East Memphis, has not announced whether he will sponsor separate legislation but said he wants to make it apply through referendums to brick-and-mortar establishments for taking bets.
Marijuana laws
Medical marijuana ran into a road block in the 2018 session but is expected to be revived in 2019. Rep. Bryan Terry of Murfreesboro and Sen. Steve Dickerson of Nashville, both Republicans, are set to sponsor the Tennessee Responsible Use of Medicinal Plants (TRUMP) Act, which would expand medical research and treatment options using cannabis and cannabis extracts under medical supervision.
Rep. Jeremy Faison, an East Tennessee Republican, also has said he will reserve legislation for a bill dealing with medical marijuana. Faison pushed a medical marijuana decriminalization bill through the House Criminal Justice Committee in 2018 before it was derailed in the Senate Judiciary Committee.
Meanwhile, Rep. Antonio Parkinson, a Memphis Democrat, plans to bring back legislation removing automatic tougher penalties for those convicted of possessing small amounts of marijuana. Parkinson said he wants to "free up prison beds or jail beds for violent offenders."
Possession of more than an ounce would remain a felony, but those caught with less than an ounce would be charged with a lesser penalty, he said.
Mental health and opioid treatment
Casada, a Franklin Republican, said the General Assembly is likely to revisit opioid abuse on the heels of 2018 legislation passed to quell an epidemic that claimed some 1,776 lives in 2017.
"Number one, we've got to continue to reduce the supply to non-pain sufferers. But we've got to also make sure those who've gone through severe, acute pain because of surgery are taken care of as well," Casada said.
A new initiative for Casada this year could come in the form of legislation designed to increase funding to expand mental health treatment.
"There are people in our state, they just can't take care of themselves and we need to address that," Casada said.
The state has a surplus of about $200 million, and Casada said he wants to steer that money toward mental health treatment.
Democrats also could push for expansion this year of the state's Medicaid program, TennCare, to serve some 300,000 people caught in a coverage gap. It is likely to meet opposition from Republicans and Lee, who opposes Medicaid expansion.
Private school vouchers
Lee broached the idea of "school choice" during his campaign, and legislation is expected to be filed enabling students in the state's poorest performing schools to use state dollars to pay tuition at private schools.
Previous legislation backed by Haslam and sponsored by Kelsey failed to make it through the General Assembly, largely due to opposition from a mix of Memphis and rural lawmakers who feared it could take state funding from their school districts.
The Shelby County Democratic Party recently released a statement saying it is "vigorously opposed" to such a move.
"Not only do vouchers rob funds from the public school system, they benefit mostly affluent families who already have choices for their children's education or for-profit charter schools who prey on poorer neighborhoods," the statement said.
The party contends state funds wouldn't cover the cost of private tuition, and those schools would not offer free transportation for disadvantaged families.
Driver's license reinstatement
Legislation filed in November by Rep. Larry Miller, a Memphis Democrat, would remove the state's authority to suspend, restrict or revoke a driver's license for a person's failure to pay fines, court costs and litigation taxes for driving offenses once the defendant shows proof of the inability to pay. Miller filed the legislation in the wake of an October federal court ruling ordering the state to halt all suspensions of driver's licenses for nonpayment of traffic debt.
In line with that, Sen. Robinson is set to sponsor a bill enabling Shelby County to set up a driver's license reinstatement center in Downtown Memphis to expedite the process for people eligible to regain their driver's license.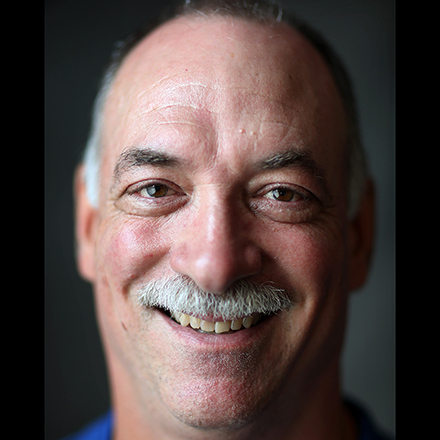 Sam Stockard
Sam Stockard is a Nashville-based reporter with more than 30 years of journalism experience as a writer, editor and columnist covering the state Legislature and Tennessee politics for The Daily Memphian.
---