LeMoyne-Owen president has 'full confidence' in high-profile administrator Strayhorn
LeMoyne-Owen College administrator and professor Terrell Strayhorn is a rising star of academia who got pulled down to Earth by questions about a prolific paid speaking schedule at his last career stop, Ohio State University.
But Strayhorn, appointed this summer as LeMoyne-Owen's interim vice president of academic and student affairs, said he's determined to keep working to dismantle barriers that keep students, particularly minorities, from full participation in higher education.
He blames anonymous detractors for continuing to stir controversy over his exit from Ohio State in spring 2017 and his unsuccessful bid for a faculty post at North Carolina State University last spring.
"Ultimately I'm going to take the perspective that the work that I'm doing in creating new educational opportunities for historically marginalized and vulnerable populations must be bothersome enough to someone that they would like to stop that work, because what they won't do is stop me," Strayhorn told The Daily Memphian.
"In this interim assignment, I'm pretty clear part of my role is to contribute to the fulfillment of president Miller's vision for the campus – all about offering students a transformative educational experience," Strayhorn said. "We want students who come to LeMoyne-Owen to be changed. So I think that part of what I see my assignment as is to make sure students get that kind of experience."
Dr. Andrea Lewis Miller, a LeMoyne-Owen graduate and president since 2015, announced Strayhorn's appointment in July. He also was named a professor of urban education.
"As one of the country's top diversity scholars and a foremost authority on students' sense of belonging – especially for students of color – Dr. Strayhorn's expertise aligns perfectly with the mission, clientele and vision of our campus," Miller said at the time.
"We know that transformative experiences don't happen automatically – they're created through intentional policies, programs and practices that are student-centered and evidenced-based. That's what he brings to our campus – a leader who gets it and understands the unique context and nature of specialized institutions like historically black colleges," Miller said.
Miller said college officials were aware of the Ohio State controversy when they hired Strayhorn. She expressed "full confidence" in him in this statement:
"I am aware of the alleged concerns and I found no reason to deny Dr. Strayhorn the opportunity to work at LeMoyne-Owen College. He resigned his tenured position of his own free will, and the audit performed by Ohio State University officials showed no wrongdoing and no willful violations of policy. My decision to hire him was based on his qualifications and undeniable facts about the extraordinary impact he has made on the lives of students, faculty and institutions of higher learning around the country.
I am fully focused on fulfilling my commitment to usher in a new era for LeMoyne-Owen College by positioning us for total improvement across all areas: leadership/organizational structure, student enrollment and retention, and graduation rates. I have full confidence in Dr. Strayhorn's ability to help re-establish LeMoyne-Owen College as a treasured community pillar and to help restore our position of prominence among higher education institutions and historically black colleges and universities."
The hirings of Strayhorn and other administrators come as Miller works to carry out Destination 2023, a strategic roadmap with a focus on stronger academics through faculty recruitment and retention, enrollment growth, increased graduation rates, placement of graduates in jobs or graduate school, and a larger endowment.
Strayhorn, 41, brings undeniable star power to the small, historically black liberal arts college in South Memphis, where enrollment in recent years has averaged about 900.
Children's Defense Fund founder Marian Wright Edelman once described Strayhorn as "a brilliant Black Ohio State University professor" after she heard him speak at an Educational Testing Service symposium on advancing the success of black men in college.
He's well known on the academic speaking circuit and has authored 10 books, the most popular of which is titled, "College Students' Sense of Belonging: A Key to Educational Success for All Students," and more than 200 book chapters and academic publications.
Career path takes a turn
Strayhorn's career progression hit a roadblock in early 2017 when Ohio State terminated him as center director and put him on indefinite unpaid leave as a professor.
A travel audit questioned the propriety of payments that Strayhorn received from speaking engagements and appearances.
In follow-up discussions, Ohio State officials also faulted Strayhorn for inaccurate information on his curriculum vitae and for the appearance of playing favorites with a center staff member.
Strayhorn resigned as professor in May 2017 and agreed to pay about $29,000 in restitution to Ohio State. He denied the school's allegations and maintained his travel was properly disclosed and approved.
In an open letter posted on the website Medium, Strayhorn wrote, "I could have stayed and fought the false allegations through a very long, drawn out public episode that would have taken enormous time, energy, and resources, leaving me with little dignity, tons of debts, and an avalanche of headlines continuing to subliminally suggest that I 'got money' or 'took cash' for speaking versus earned a respectable honorarium like so many others were 'free' to do."
He stressed that he believed he was advancing the university's interests and the center's work through appearances around the country.
Inside Higher Ed reported Strayhorn told school officials he was confused about payment rules governing center directors compared to faculty.
His academic resume failed to make clear he had studied toward, but hadn't obtained, a master's of law degree at Ohio State, which Strayhorn attributed to a clerical error.
Inside Higher Ed also said Strayhorn described the relationship issue as involving a staff member who was a friend and former student. Both the staffer and Strayhorn denied it was a prohibited relationship.
Strayhorn told The Daily Memphian he made restitution to Ohio State on "the advice of my attorneys and those who were representing the university. That was not necessary and that's about all I can say about it."
After leaving Ohio State, Strayhorn relocated to Nashville and continued research and speaking under the auspices of his Do Good Work Educational Consulting LLC.
His subsequent schedule included a "State of Black Men Symposium" at Mississippi State University, a Black History Month program at University of South Alabama and a "Men of Color Student Symposium" at Virginia Commonwealth University. He was a plenary speaker at a United Negro College Fund (UNCF) Career Pathways Initiative conference in Orlando in July; and speaker at "Race (Still) Matters … And So Do You," at Illinois State University earlier this month.
Strayhorn was a finalist for a faculty position at North Carolina State in April when legislators, university overseers and media received an anonymous letter that said a group of professors was opposed to his hiring because of the Ohio State matter.
Staying student-focused
Before arriving at LeMoyne-Owen, Strayhorn had visited the college as a consultant for the Career Pathways Initiative, a UNCF program funded nationally by $50 million from the Lilly Endowment.
The initiative's goals include realigning undergraduate curriculum to mesh with the job market and better coordinating student services to meet the needs of today's students.
"So not only do students have clarity about degree requirements and can graduate on time, but upon graduation can enter into what UNCF calls a choice career, a job I actually want," Strayhorn said.
Strayhorn said LeMoyne-Owen gives him an opportunity to apply his background as a professor, researcher and academic leader.
"For me, this is my first stint at an HBCU (Historically Black Colleges and Universities), and I think the ability to create opportunities and change and to help raise the academic profile of this institution, consistent with the president's mission, is a real lifetime opportunity for me," Strayhorn said.
Related to the Career Pathways Initiative, he said LeMoyne-Owen is thinking about new associate's degrees and new majors, some in fields the college has never offered majors in. LeMoyne-Owen also has a growing presence in cybersecurity, which can provide students good jobs, stable employment for years to come, he said.
"Memphis is in a renaissance, it's rebirthing. LeMoyne-Owen is critical to that. We have a critical role to play in the rebirth of Memphis, and I think as a person who can see that, I'm even more energized to be in this seat," he said.
After spending nearly 20 years thinking about barriers to educational attainment, Strayhorn said he's excited to shape programs and policies to address some of the issues: stereotypes about who is college material, financial barriers and lack of a welcoming climate for all students.
"There are still dominant perceptions about segments of our population deemed to be not college material," he said. "What I believe is everyone can be college material."
Affordability is a big issue, and LeMoyne-Owen is working with its foundation on a plan for emergency aid for would-be seniors whose progress is stalled by balances owed of $1,000 or less, Strayhorn said.
The college will soon announce "last mile" grants that basically wipe out such debt and get students re-enrolled so they can graduate.
"Fifty more graduates in just one semester. It's cool the kind of impact you can have in these leadership positions," Strayhorn said.
Strayhorn led two centers within Ohio State's College of Education during his seven years at the university: the Center for Inclusion, Diversity and Academic Success and later, the Center for Higher Education Enterprise starting in 2014, when he also made full professor.
Before Ohio State, he was an associate professor at the University of Tennessee-Knoxville and directed its Center for Higher Education Research and Policy. A Virginia native, he has bachelor's and master's degrees from the University of Virginia and a doctorate from Virginia Tech.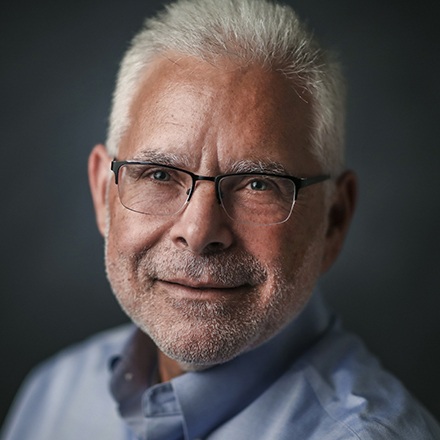 Wayne Risher
Business news reporter, 42-year veteran of print journalism, 34-year resident of Memphis, University of Georgia alumnus and proud father and spouse of University of Memphis graduates.
---