House selects Republican Casada as speaker with Democrat DeBerry's backing
The state House of Representatives overwhelmingly elected Republican Glen Casada as House speaker on Tuesday, the first day of the 111th General Assembly, with Memphis Democratic Rep. John DeBerry backing his ascension.
DeBerry was among three Democrats who bucked the 26-member House Democratic Caucus and voted for Casada as he won the powerful post in a 75-22 vote over House Minority Leader Karen Camper. The others were Rep. Johnny Shaw of Bolivar and Rep. John Mark Windle of Livingston. Rep. Darren Jernigan, a Nashville Democrat, passed on the vote.
DeBerry said he will follow Camper during the session and voted for Casada for other reasons.
"I respect (Camper) tremendously, but I had already committed my vote after thinking that some of the issues had been worked out and having been told that some of the issues had been worked out and that all the Democrats were going to vote for Glen (Casada). So I kept my word, and that's what it was all about, keeping my word," DeBerry said.
He declined to say who told him all Democrats were going to vote for Casada, even though the Democratic Caucus voted to nominate Camper for the House speaker post in November. DeBerry added, though, he believes Democrats and controlling Republicans will "pull together" in 2019.
"Karen is a great leader. Between Karen and Glen, they're going to work out whatever differences, and we're going to have a good session," he said.
Camper wasn't upset about the three Democratic Caucus members voting for Casada, saying they might have relationships that stretch back years before she entered the Legislature.
"They could have made a commitment to a friend or a colleague or a member that was in their class," she said.
Previously, the House voted unanimously for outgoing Speaker Beth Harwell, Camper said, but she pointed out the Democratic Caucus already had discussed whether to put her up as its nominee.
"There was a lot of conversation about it, whether we should do it. We weighed the pros and cons of it," Camper said. "But members, if they feel like they really wanted to vote for a Democrat, so I was the natural one as the leader."
Regardless, Casada was a shoe-in for the post unless a rogue Republican tried to form a coalition with Democrats, which happened in 2010 when Williams was elected House speaker.
Casada, of Franklin, took the gavel from Harwell, recognizing her and other former House speakers, Bill Jenkins, Jimmy Naifeh and Williams, who traveled from across the state for the opening day of the 111th General Assembly, an occasion for family members and friends to attend the ceremony with legislators.
Harwell defeated Casada in his first attempt at the speaker's post in 2012, but the incoming speaker was conciliatory in his remarks, saying, "What sets Beth Harwell apart is she is a woman of character. She is a true class act."
Harwell opted to leave the Legislature this year after 30 years in office to run for governor but lost in the Republican primary.
Once at the head of the chamber, Casada urged the 99 House members to put elections behind them and tackle the "greater task, which is governing."
He pointed out the Legislature has worked side by side with outgoing Gov. Bill Haslam to pass "landmark" legislation to bolster education and improve the economy and said, "We must seize the opportunities that await."
Casada reiterated plans to make the House committee system "more balanced," by not requiring bills to go through more than one committee before consideration by the Finance, Ways and Means Committee and not holding them up with technicalities. More subcommittees will be used, as well, to do much of the work before bills move on to main committees, he said.
"I promise that at the table of governing, everyone is welcomed, and I my door is always open to you, and that I might be at your door … asking how we can make Tennessee a better place to live, work and raise a family," Casada said.
He noted disagreements are likely and passions will "run high, but he said, "Respect and decorum will be the rule of the day," and he added, "Together the House will lead."
In the Senate, Lt. Gov. Randy McNally was re-elected Senate speaker, with five Democrats in the 33-member body abstaining on the vote. The Senate Democratic Caucus did not put up a candidate.
"I do not take lightly the confidence you have placed in me," McNally said. "To serve you as speaker of the Senate has been a truly humbling experience. I thank you from the bottom of my heart for the opportunity to continue in this role. It is my great privilege to represent Tennessee as lieutenant governor. I pray I will continue to be equal to the task."
McNally pointed out the Republican majority has lowered unemployment, achieved a AAA credit rating from all three ratings agencies, improved education and cut taxes by $800 million.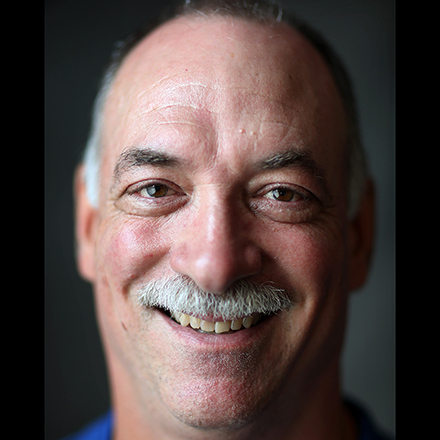 Sam Stockard
Sam Stockard is a Nashville-based reporter with more than 30 years of journalism experience as a writer, editor and columnist covering the state Legislature and Tennessee politics for The Daily Memphian.
---