Council ponders fine print of sports betting bills
Memphis City Council members are on record as supporting "state legislative efforts" to legalize sports gambling and specifically legalizing it in the Beale Street Entertainment District.
But before approving a resolution meant to show support for such legislation in the Tennessee Legislature, council members had a lot of questions about the fine print of that legislation. That includes how revenue from sports gaming is divided between the state and local governments where voters approve such gaming in a referendum.
Councilman Martavius Jones said the local take from the Tennessee Lottery amounts to "reverse Robin Hood," given the large share of lottery proceeds that come from Memphians buying lottery tickets.
"We don't benefit that much," he said during a Tuesday committee discussion. "How does more of that money stay here?"
Councilman Worth Morgan agreed the council shouldn't back just any bill that comes along. There are already two versions that are still taking shape in Nashville – one by Republican state Rep. Brian Kelsey and the other by Democratic state Sen. Raumesh Akbari.
"This is a living, breathing bill," Morgan said.
Any sports betting proposal likely will need to concede a majority take of the gambling revenue to the state in order to win support among the Republican supermajorities in both chambers of the Legislature.
Republican Gov.-elect Bill Lee has said he has serious reservations about legalized sports betting. 
Memphis Mayor Jim Strickland backs legalized sports gambling on Beale. The city administration hopes some share of the revenue from that betting will help make up for the loss of local revenue the city has had to absorb as the state Hall income tax on investment and dividend income was phased out over several years.
Councilman Joe Brown voted against the resolution, saying it will make Beale Street more violent because of cash carried by gamblers and because of the district's history of violence connected to illegal gambling in the late 19th and early 20th centuries.
"There's going to be a lot of dead black men, a lot of dead white men," he said. "This is something nobody should try at this time in America."
Council chairman Berlin Boyd, who sponsored the resolution, said the sports books use money transfers and checks, and in some cases require gamblers to have a bank account for such transfers.
"People are already doing it daily here in Memphis," he said of illegal sports betting.
Meanwhile, Memphis Light, Gas and Water Division leaders presented two alternatuve rate hike proposals to council members Tuesday, three weeks after the council voted down a set of two rate hikes across the gas, electric and water sectors over a five-year period.
MLGW president and CEO J.T. Young said the new options keep the plan for $877.8 million in infrastructure capital improvements across all three sectors. But the improvements that are the main selling point of the proposal would take longer than the five-year period in the original proposal.
And there are lower percentage rate hikes across multiple fiscal years, not just 2019 and 2021. In some cases, those rate hikes take effect in July, at the start of the fiscal year. In other cases, they take effect in January.
Young makes the presentation to the full council at its Jan. 22 meeting. Also on the agenda in two weeks is the MLGW budget proposal, which depends on what decisions council members make about the rate hikes.
Council members also got their first detailed look Tuesday in committee of $50 million in Center City Revenue Finance Corp. incentives for a 2,000-space parking garage as part of the nearly $1 billion Union Row development.
The council also reviewed plans by the Downtown Parking Authority to effectively sell the 110 Peabody Place parking garage by the Peabody Place office tower to Belz Enterprises for $9 million. Belz wants to exercise its option to both own and operate the garage, including public parking, early – in 2019 – instead of 2025.
The full council is scheduled to vote on both resolutions at its Jan. 22 meeting.
In other action, the council confirmed Mayor Jim Strickland's appointment of city chief prosecutor Teresa Jones as city court judge. Jones, who is also a Shelby County Schools board member, takes office Monday, filling the vacancy created by the retirement of Judge Earnestine Hunt Dorse.
Jones serves to the end of 2019.
All three city court judge positions are on the October ballot for eight-year terms of office.
The council also delayed for a month a vote on a 4,400-square-foot retail development on the northeast corner of South Fourth Street and East McLemore Avenue. It approved a wholesale heavy construction equipment dealership at 2617 Scottsway Cove.
And the council approved extending an existing moratorium on car lots, auto repair shops and similar development along Lamar Avenue between Bellevue Boulevard and Winchester Road for another 120 days. Council member Jamita Swearengen, whose district includes the area, says the land uses are crowding out and discouraging other kinds of development in the area.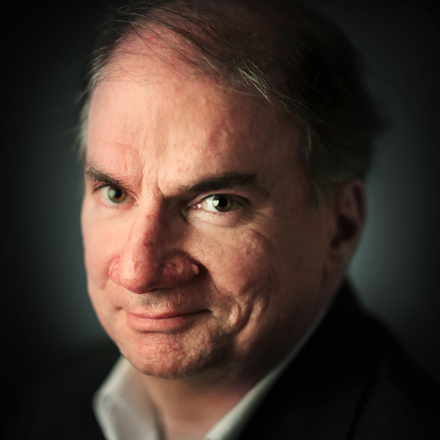 Bill Dries
Bill Dries covers city government and politics. He is a native Memphian and has been a reporter for more than 40 years.
---