House limits personal orders, gives chairmen more bills
The Tennessee House of Representatives adopted new rules Thursday restructuring its committee system, allowing committee chairs to exceed a yearly limit on legislation and limiting personal orders on the House floor.
In an 80-16 vote, the House made the slate of changes, including switching personal orders – the statements and recognitions House members make at the beginning of sessions – to a period for "welcoming and honoring," eliminating comments the representatives often make about national or state issues. Instead, they will be allowed to enter comments in a House journal with approval by the chamber.
The move drew the ire of several lawmakers, including Rep. G.A. Hardaway, a Memphis Democrat, who said he has not used that time in the past to criticize the Trump Administration even though other members for years took shots at President Barack Obama during personal orders time.
Numerous lawmakers called it a challenge of their right to free speech.
"You're still coming down to a degree of censorship because your comments still can't be placed in the journal without approval of the body," Hardaway said.
He pointed out national matters often influence action on the House floor and said lawmakers should be able to talk about that impact, even if it doesn't deal with a piece of legislation they're sponsoring.
Rep. David Hawk, a Greeneville Republican who lost a bid for House speaker in late 2018, called it using "a sledgehammer to kill a gnat," and said he had taken the personal orders period as an opportunity to talk about issues such as red-light cameras.
Rep. Andy Holt, a Dresden Republican, admitted during debate he had used the personal orders time in the past more than any other member.
Nevertheless, he changed his turn under the leadership of new House Speaker Glen Casada, who appointed him chairman of the powerful House Finance Subcommittee.
"Most of that speech was meaningless and did nothing to actually move the needle and created political controversy," Holt said, noting he has seen that time used by people running for governor to gain media attention or to make statements they could put on social media.
Rep. Ryan Williams, a Cookeville Republican who lost a bid for the House Majority leader's post and now holds no leadership position, said, "I'm fearful we won't know the full impact until we have a problem." He noted Holt, who frequently made personal orders, "suddenly believes this is a good idea."
More bills for chairmen
Most House members are held to 15 bills each year, except for those who carry the governor's legislation and committee chairs who deal with operational procedures. But under a new rule passed by the House, chairmen of standing committees will be able to file five extra bills on topics relating to the committee they chair.
"I don't have a problem with it. I think that's great," said House Minority Leader Karen Camper, a Memphis Democrat. "We used to not have limits."
On the other hand, Memphis lawmakers such as Antonio Parkinson and Joe Towns Jr. say they don't believe the move is equitable.
"That's not fair," Towns said, contending all members of the Legislature should be treated the same way.
He and Parkinson entered the Legislature before now-former House Speaker Beth Harwell placed a limit on the number of bills lawmakers could sponsor. She did it to reduce the size of state government and trim the length of the session.
Parkinson has pointed out giving House committee chairs extra bills "would be unequal representation for other constituencies," not just Democrats but also Republicans who don't hold chairmanships.
Casada, the architect of the new rules, has said the extra bills are needed for situations such as the case of the botched TNReady online testing in April 2018 when lawmakers had to hunt for and amend a piece of legislation enabling them to hold teachers harmless in connection with the testing problems.
"I think it's important because … we're making it very specific in the rule change … those five additional bills can only be dealing with subject matter that is part of their committee," said Rep. Matthew Hill, a Republican from Jonesborough in East Tennessee. "You don't know what's going to come up. If you're the chair of Judiciary and a court decision comes down and we need to address that, since we're only here part time, then we need to be able to do that."
Lawmakers already can sponsor what are called caption bills, which they can rewrite during the session to carry legislation relating to that specific topic. Some critics of these measure have called them a method for sneaking legislation through the Legislature with little transparency.
Other opponents of this new rule say it could give Republicans even more control over legislation but not every Democrat is concerned.
"The subject matter of the committee may be something the committee chairmen need flexibility with in order to have a late-filed bill or to file an extra bill, so I don't have any worry with it," said Rep. John Mark Windle, a Livingston Democrat.
He said he doesn't believe the new rule will put Democrats at any greater disadvantage than they face now.
"If you've got 73 of 99 members, I think that speaks for itself as far as control. It doesn't give me any heartache," Windle said.
Ethics complaints
Under the new rules, ethics complaints also must be signed by at least two House members, one of whom must have first-hand knowledge or evidence of an alleged violation against another member.
Hardaway and Rep. Mike Stewart, chairman of the House Democratic Caucus, both objected to the move.
"The way I read it we're making it harder to get an ethics complaint filed," Stewart said.
Hardaway contended every House member has a "right" and a "responsibility" to make ethics complaints on behalf of their constituents "without getting the approval of a big brother or big sister."
Hill, however, said having first-hand knowledge and evidence of an ethics violation will be the key to complaints, since the House doesn't have an investigative arm. Without evidence or corroboration, the House would be "working off hearsay, gossip and rumors," he said.
The House Ethics Policy is not related to the House Sexual Harassment Policy. Members underwent training Thursday morning on the harassment rules.
New committees
The House also decided to restructure the system with committees for Agriculture and Natural Resources, Commerce, Consumer and Human Resources, Education, Finance, Ways and Means, Government Operations, Health, Insurance, Judiciary, Local, Transportation and Naming, Designating and Private Acts, State. The move combines two business-related committees and two education committees and sets up 29 subcommittees where much of the work will be done, according to Casada.
In addition, bills with amendments removing a substantial impact on the state budget will be allowed to bypass the Finance, Ways and Means Committee. But if expenses related to the bill are brought back into action on the House floor, the legislation will be sent back to the Finance committee.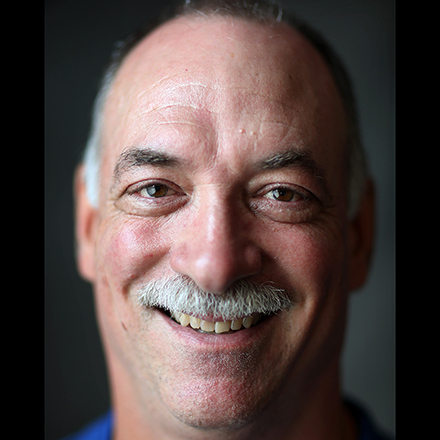 Sam Stockard
Sam Stockard is a Nashville-based reporter with more than 30 years of journalism experience as a writer, editor and columnist covering the state Legislature and Tennessee politics for The Daily Memphian.
---