Civil trial in Darrius Stewart fatal shooting set to start Feb. 25
The federal trial in a civil lawsuit filed over the 2015 fatal shooting of 19-year-old Darrius Stewart is set to start Feb. 25, according to court records and defense attorneys.
In 2016, Stewart's family filed a $17 million federal civil rights lawsuit against Memphis Police Officer Connor Schilling, the City of Memphis and former Memphis Police Director Toney Armstrong.
Darrius Stewart was shot by Schilling on July 17, 2015, after a traffic stop in Hickory Hill.
A grand jury declined to indict the officer on criminal charges despite Shelby County District Attorney Amy Weirich's recommendation for a charge of voluntary manslaughter. The U.S. Department of Justice then declined to prosecute the officer saying there was insufficient evidence to prove beyond a reasonable doubt that Schilling violated a federal criminal civil rights statute.
Stewarts mother, Mary Stewart, then filed a civil rights lawsuit. She is represented by attorney Murray Wells.
"Every indication is that all parties are going to trial," Wells said. "I'm excited about it. Since we worked on the case, we discovered three individual eyewitnesses that support what we believed happened and it is consistent with information that Stewart was running away when the fatal shot killed him."
According to a Tennessee Bureau of Investigation report in the shooting, some witnesses said Stewart was fleeing or turning away when he was shot. Schilling said Stewart grabbed his shirt and gun belt during a struggle. He told investigators that Stewart got his handcuffs and hit him in the arms, face and nose, according to the TBI report. He then fired, hitting Stewart twice.  
Wells said the City of Memphis has filed a motion to be removed from the lawsuit and leave Schilling as a defendant along with Armstrong. He said they are waiting to see if the court grants the motion.
The death of Stewart, a black 19-year-old killed by Schilling, a white officer, prompted protests in the city, including the 2016 shut down of Interstate 40 that was held to denounce police killings of black men and women nationwide. 
Schilling, who worked for MPD for three years, retired from the force a year after the shooting when he was granted disability for post-traumatic stress disorder. 
Wells said the trial is expected to last at least two weeks.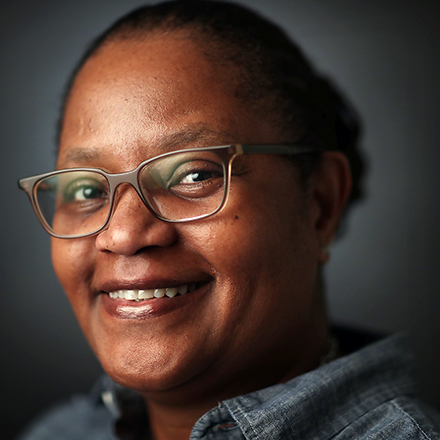 Yolanda Jones
Yolanda Jones covers criminal justice issues and general assignment news for The Daily Memphian. She previously was a reporter at The Commercial Appeal.
---