Charges dismissed in hoodie incident at Wolfchase Galleria
Prosecutors have dismissed the misdemeanor charges in the "hoodie arrest" incident at Wolfchase Galleria Mall last year.
The charges were dropped Thursday against Kevin McKenzie, 59, a former reporter for The Commercial Appeal, and Montavious Smith, 22. They were charged with criminal trespass in the Nov. 3 incident.
Their hearing was initially scheduled for Jan. 11, but the case was pushed forward a day.
McKenzie's case was before General Sessions Judge Ronald Lucchesi. Court records show the charge was dismissed and McKenzie has to pay $108.50 in court costs.
---
YOLANDA JONES: 'Hoodie arrest' aftermath and racial profiling allegations at Memphis mall
---
Smith's case was in Judge Bill Anderson's courtroom. His charge was also dismissed and he has to pay $115.50 in court fees.
" frameborder="0" allow="autoplay; encrypted-media" allowfullscreen>
McKenzie and Smith were issued citations after Smith and his friends wearing hoodies at the mall were told by a security guard to remove the hoods on their sweatshirts. When McKenzie, who was shopping at the mall, recorded the incident with his cellphone, he was put in handcuffs along with Smith by an off-duty Memphis police officer and a Shelby County Sheriff's deputy. They were moonlighting at the mall as security guards.
Both were issued misdemeanor citations and told not to return to the mall. McKenzie posted the video on social media and the incident quickly went viral, garnering him support locally and nationally by many who called the incident racial profiling.
After the incident, four white women wore their hoodies at Wolfchase and one of them posted a picture on Facebook  to show that they were not questioned by security.
A spokesman with Wolfchase, which is owned by Simon Property Group, said last December in a statement that the company did not want the case against McKenzie and Smith to go any further and asked prosecutors to dismiss the charges.
Memphis Hoodie March, a local activist group, issued a news release Jan. 2 requesting the charges be dropped and demanding the mall make changes to its code of conduct signs in regard to hoodies. The mall's code of conduct policy does not say hoodies cannot be worn in the mall, only that patrons have to "wear appropriate clothing." It also says "no photographs or video recordings of any kind for commercial use."
The group also requested that Simon Property provide bias awareness training for security and other personnel. The group also requested that local law enforcement end police moonlighting at area businesses.
Neither McKenzie nor Smith could be reached for comment about charges being dismissed.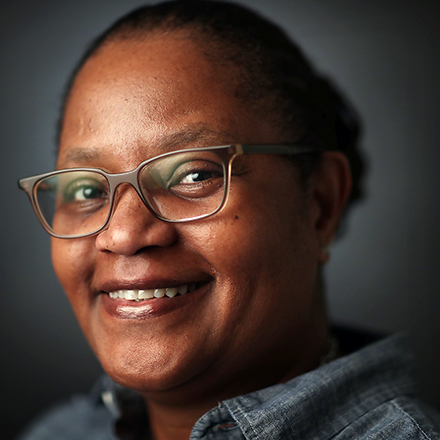 Yolanda Jones
Yolanda Jones covers criminal justice issues and general assignment news for The Daily Memphian. She previously was a reporter at The Commercial Appeal.
---