White named chairman of House Education Committee
Republican state Rep. Mark White got his wish this week when House Speaker Glen Casada appointed him chairman of the House Education Committee, a move up from an Education subcommittee post.
Two other Shelby County Republicans also nabbed chairmanships: Rep. Jim Coley of Bartlett will run the Higher Education Subcommittee, and Rep. Kevin Vaughan of Collierville will handle the Facilities, Licensure & Regulations Subcommittee of the Health Committee.
"It really is an honor to get that. My goal is to keep Tennessee on the path it's currently on," said White, a Memphis Republican. "Under Gov. Haslam, it's not just a phrase we always say, but we truly have the fastest-improving students in the nation. And that doesn't mean we can give up, we've got a long way to go."
White, who requested the post and pursued it through the fall, said he wants to solve "hiccups" such as the botched administration of TNReady, the state's main standardized test for determining how well students are progressing, and continue trying to help students improve.
Said Casada, "I think Mark brings a broad spectrum of knowledge and ideas to the field of education."
One area White said he'll focus on as Gov.-elect Bill Lee prepares to take office Jan. 19 is putting more funding into career and technical education to encourage high school students to look into careers requiring skills such as working with medical devices, welding, plumbing, HVAC, construction and heavy machinery.
As chairman of the full committee, which will have four subcommittees he'll serve on, White said he plans to be more of a "mediator."
"I think what I can best do is help to manage a committee of 23 people to make good bills better and if a bill is just not ready for prime time, then it needs to go back to the drawing board," White said.
For instance, legislation in the works to add one school resource officer to every school in the state for safety precautions will probably need to be tweaked, White said. School systems that fund SROs already could receive some funding for more officers, but systems that have no officers would need more emphasis, he said.
Coley, entering his 13th year in the House, said he wants to see a better return on investment in higher education, especially continuity between students' majors and what type of career they enter.
"We spend a lot of money on education, and one of the things I think is very important is vocational education and technical education at the post-secondary level," Coley said. "I've had the opportunity to go to China four times, and I've seen what they're capable of doing and, contrary to what sociologists said back in the 1990s and 2000s, we can't be solely a service economy; we've got to be a manufacturing economy."
Vaughan said the subcommittee he is chairing is likely to deal with physician and hospital licensing, matters affecting certificates of need for medical facilities, as well as delivery of medical services in rural areas.
"I see that as issues that are under our purview," said Vaughan, who is entering his first full two-year term after winning a special election and serving one full year.
Full slate of appointments
In addition to the Education Committee and its four subcommittees, White will serve on the Calendar and Rules Committee and the Naming, Designating and Private Acts Committee, a new committee to be chaired by Democratic Rep. John Mark Windle of Livingston who voted for Casada to be House speaker. Naming a Democrat to lead a committee is a break from tradition in the Republican-controlled chamber.
Democratic state Rep. John DeBerry of Memphis, one of three Democrats who voted for Casada to be House speaker, will be on the Finance Committee, Finance Subcommittee, the Education Committee, the Curriculum, Innovation and Testing Subcommittee, and Calendar & Rules Committee.
Minority Leader Karen Camper, D-Memphis, will be on Commerce Committee, the Utilities Subcommittee, the Finance Committee, Judiciary Committee, Criminal Justice Subcommittee, Government Operations and Calendar & Rules Committee.
Coley also will be on the House Education Committee and Consumer & Human Resources Committee, Employee Affairs Subcommittee and Judiciary Committee.
Besides the medical subcommittee, Vaughan will be on the Health Committee, Education Committee and Higher Education Subcommittee.
Freshman state Rep. Jesse Chism, D-Memphis, will be on the Agriculture and Natural Resources Committee, Commerce Committee and the Business Subcommittee.
Democratic state Rep. Dwayne Thompson of Cordova will serve on the Consumer and Human Resources Committee, the Employee Affairs Subcommittee, the Insurance Committee and TennCare Subcommittee.
Rep. Barbara Cooper, D-Memphis, will be on the Health Committee the Consumer Subcommittee and Facilities, Licensures and Regulations Subcommittee.
Rep. Joe Towns Jr., D-Memphis, will be on the Consumer Subcommittee, Judiciary Committee and Civil Justice Subcommittee.
Antonio Parkinson will serve on the Education Committee, Higher Education Subcommittee, Judiciary Committee and Criminal Justice Subcommittee.
Rep. G.A. Hardaway, D-Memphis, will be on the Government Operations Committee, Transportation Committee and Infrastructure Subcommittee.
Freshman Rep. Tom Leatherwood, R-Arlington, will be on the Education Committee, the Curriculum, Innovation and Testing Subcommittee, Health Committee and Mental Health and Substance Abuse Subcommittee.
Rep. Larry Miller, D-Memphis, will serve on the Health Committee, Public Health Subcommittee, Insurance Committee and TennCare Subcommittee.
Freshman Rep. London Lamar, D-Memphis, will be on the Transportation Committee, Local Government Committee, Cities and Counties Subcommittee and Safety & Funding Subcommittee.
"Innocent until proven guilty"
Casada placed Rep. David Byrd, a Waynesboro Republican, on the Education Committee and made him chairman of the Education Administration Subcommittee even though he was accused in 2018 by three women of improper sexual contact with them in the late 1980s when they were basketball players on the Wayne County girls' teams he coached.
Byrd has not denied those actions specifically but has said he has done nothing wrong since being elected to the Legislature. One of the women told reporters last summer she finally decided to come forward publicly as part of the #MeToo movement.
Yet Casada said Thursday he believes Byrd has done nothing wrong and that the alleged incidents happened "long ago" and aren't within the purview of a potential House investigation.
"The most sacred right we have as Americans is the right to be innocent until proven guilty," Casada said. "As a matter of fact, his constituents sent him back overwhelmingly. So, it is an accusation, but we cannot make actions on accusations."
Kudos to Naifeh?
The House will have 43 total committees, including 14 full committees and 29 subcommittees. Asked by reporters whether such a system could drag the House to a halt, Casada said a similar system was in place 10 years ago and worked "very efficiently," and he said it could speed up the process because much of the work is done in more subcommittees. Democratic House Speaker Jimmy Naifeh of West Tennessee controlled the chamber at the time.
"Yeah, I thought Jimmy did a good job of running the House," Casada, a stalwart conservative Republican, said, breaking into a broad grin. "I will give him credit. I will give him full credit."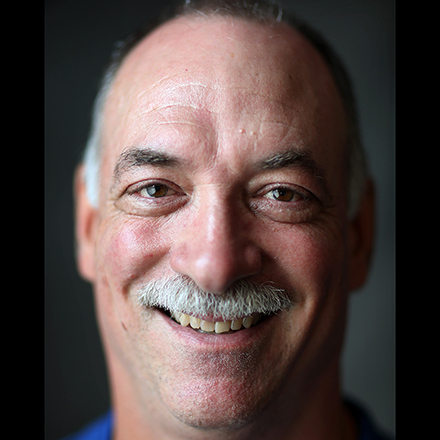 Sam Stockard
Sam Stockard is a Nashville-based reporter with more than 30 years of journalism experience as a writer, editor and columnist covering the state Legislature and Tennessee politics for The Daily Memphian.
---