Strickland's re-election bid begins with soft opening
In his first mayoral campaign in 2015, Jim Strickland didn't open his bid with lots of campaign signs, crowds of cheering supporters and other colorful political traditions.
Instead, he entered the contest in an unadorned conference room with a declaration that the administration of incumbent Mayor A C Wharton was a failure.
Four years later, Strickland opened his re-election campaign Tuesday with posts on Facebook and Twitter.
Strickland's formal announcement was expected and comes after several fundraisers and other political events.
"I think we've fixed a lot of things," Strickland said of his second-term plans in a one-on-one interview with The Daily Memphian.
"We've fixed 911. We've fixed the animal shelter. We've fixed MWBE (minority and women business enterprises) purchasing. We fixed the hiring process. We're fixing garbage collection," he said. "We have fixed more youth involvement. Those are easier things to turn around. We still have the big issues of violent crime, poverty, educational achievement. Those will take longer to turn around. Those are the challenges that I really want to dig into."
---
BILL DRIES: Confederate monuments anniversary blends with coming city elections
---
The Shelby County Election Commission begins issuing qualifying petitions in May for the mayor's race as well as the 13 Memphis City Council seats on the ballot, the three city court judge position and the city court clerk's position.
In seeking a second term, Strickland is running what he described as his "last campaign" for elected office. Those elected mayor and to the City Council are limited to two consecutive terms in office.
His challengers at this point in the race, which will top the October city election ballot, are former Memphis Mayor Willie Herenton and Lemichael D. Wilson, a business owner and University of Memphis political science major.
Herenton was elected to five terms as mayor and, at 17 years in office, is the city's longest-serving mayor. He indicated last year that he doesn't intend to run campaign focused on criticism of Strickland. However, late in the year Herenton reacted to wording in a proposed term limits resolution, ultimately defeated by voters on the November ballot, by warning "the gloves are off."
The wording could have been used to prevent Herenton from running for mayor again.
City council attorney Allan Wade said the way the ballot question was drafted was a mistake that Herenton could correct by going to court if it was approved by voters. It and two other city charter changes were rejected by city voters.
---
BILL DRIES: Herenton says gloves are off in his 2019 candidacy
---
Strickland said his relationship with Herenton remains good.
"I respect him and I will run on my record and what we plan to do in the future," Strickland said.
Memphis Police Association President Michael Williams, who was a contender in the 2015 mayor's race in which Strickland upset Wharton, said Monday he will not be a candidate for mayor in 2019.
"I definitely abide by the old saying that you run unopposed or you run scared," Strickland said. "The only thing I can control are my actions. I can't control any opponents. I can't control the media. I can't control the public. All I can do is control me. I will work harder than anybody else."
Strickland said he has questions about a bid by the police and fire unions to put a proposed half-cent city sales tax hike to voters this year, with the revenue to be used to restore city benefits to police and firefighters four years after the city cut those benefits for all city employees.
"We cannot afford to go back to the defined benefits plan. We've been saying that for a few years," Strickland said. "I think the burden is going to be on them to prove to the public that is needed."
Signatures on the petitions delivered to City Hall by the unions Monday to put the sales tax hike on the ballot are still to be verified and taken to the city council for a vote. There are also questions about what happens if the sales tax hike doesn't produce enough revenue to restore the benefits.
---
YOLANDA JONES: Police, fire unions want sales tax hike to fund restoring their benefits
---
Union leaders say the cuts in benefits are responsible for a drop in the ranks of both departments.
"Fire is virtually at complement," Strickland countered. "Police – we don't exactly know what compliment is. But say it's 2,400, which it was eight years ago … We're now at 2,000. We will be at 2,100 later this year. We are making that slow climb out."
If the sales tax hike is rejected, Strickland said the city will still be on track to have a police force of 2,300 by 2020.
"We're going to be prepared even if the sales tax doesn't pass to get to our goal of 2,300 by 2020."
While Strickland points to a boom in development in several parts of the city since he took office in 2016, he is aware of vocal critics who argue not enough Memphians have shared in the growth and development. And there are concerns that the growth could be at the expense of Memphians who can't afford higher rents and home prices.
"That's human nature. I learned this going through the last campaign and my three years as mayor – almost every neighborhood in this city feels somewhat abandoned by government," he said. "We've really tried to address that head on."
One way is with the 20-year long range Memphis 3.0 plan that is built around a set of 15 anchors in different parts of the city and in different stages of development. The idea is some local government investment in infrastructure to leverage private development as well as development radiating out from those anchors.
"The private investors really choose where their money is going to be. Government cannot force people to invest in areas," Strickland said. "But what government can do is try to provide better services to bring up the quality of life in an area so that private money will follow. … We've seen that going on in Binghampton. If we are brilliant at the basics … then all parts of our city will improve and therefore private money will follow."
Some developers have pushed for a quicker response to their requests for tax incentives by saying it's only a matter of time, given economic cycles, before there is another recession. That's the argument Graceland Holdings managing partner Joel Weinshanker made last month as he made the latest pitch for a larger share of property tax revenue generated in the Graceland campus tax increment financing – or TIF – zone.
"There always a recession at some point. You can't ride the wave forever," Strickland said when asked in general about a recession. Strickland has been opposed to increasing Graceland's draw of 50 percent of the TIF revenue to 65 percent.
He's cited a possible violation of the arena non-compete agreement with the Memphis Grizzlies to operate FedExForum for city and county governments. Strickland has also said Graceland has done well with the TIF incentives, well enough that he has reservations about further incentives.
"You also have to operate government within your means," he added, citing debt problems for Nashville's metro government.
"In a recession, that's really going to come back and bite them," he said. "Me and my predecessor have made us better able to withstand a recession. We have to make hay while the sun is shining and we are going to push economic development as hard as we can."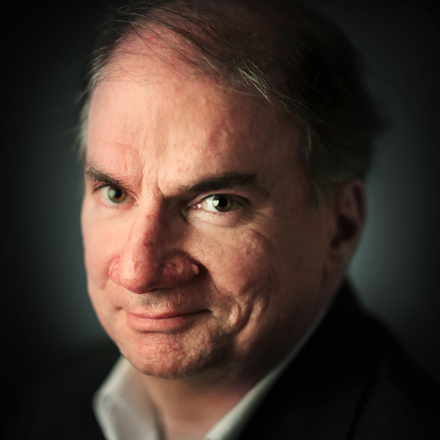 Bill Dries
Bill Dries covers city government and politics. He is a native Memphian and has been a reporter for more than 40 years.
---