Lee to maintain gun prohibition in state Capitol
Conceal-carry holders who thought Gov.-elect Bill Lee might lighten up on guns will be disappointed. The next governor said Tuesday he will keep the prohibition on guns in the state Capitol when he takes office.
"I think the regulations as they are will stand. I'm not going to change that," Lee said in a Tuesday interview.
Asked if he is concerned gun enthusiasts might be let down by the decision, Lee said he will not change Gov. Bill Haslam's policy preventing guns from being brought into the Capitol, even by conceal-carry permit holders.
Lee, who did not comment on the matter further, is to be sworn in during an inauguration Saturday.
The issue became a point of contention over the past few years when then-Lt. Gov. Ron Ramsey and now-former House Speaker Beth Harwell decided to let carry permit holders bring guns in 2016 into the Legislative Plaza, the Legislature's former office space. That was put on hold at the time because it would have required the state to spend money on signs and other considerations.
But when the Legislature moved to the renovated Cordell Hull building in 2018, Harwell and Ramsey's successor, Lt. Gov. Randy McNally, decided to allow permit holders to bring their guns to the state office building. They indicated last year they were only doing what was going to be done two years earlier.
Harwell and McNally said last year carry-permit holders are among "the most law-abiding demographics" in the state. To receive a permit, a person must be fingerprinted, submit to a background check and undergo firearms training.
Permit holders who want to carry their firearms into Cordell Hull are required to present their permit at the security checkpoint to Tennessee Highway Patrol officers and go through a screening process to determine the permit's validity. People are required to keep weapons concealed and holstered at all times in the Cordell Hull building.
An officer responsible for weapons checks also is stationed in the tunnel – now named for Ramsey – from the Cordell Hull building to the state Capitol elevators. In addition, THP officers who work security screen for weapons at the main entrance to the Capitol.
The gun-carry rule affecting the Cordell Hull building is likely to stay in place this session.
New House Speaker Glen Casada said in a Tuesday statement, "I support the current policy in place allowing citizens to go armed in the Cordell Hull building. An armed, law-abiding citizen creates a safer environment for all Tennesseans."
McNally spokesman Adam Kleinheider said he's not aware of any discussion about changing the firearms policy in Cordell Hull.
State Rep. Antonio Parkinson wasn't surprised about Lee's decision when asked about it Tuesday.
"I think he wants to keep himself safe," Parkinson said.
The Memphis Democrat contends the entire Capitol grounds should be a gun-free zone, including the Cordell Hull building where legislators' offices are located. The only ones who should be allowed to carry weapons are Tennessee Highway Patrol officers, he said.
Lee's decision doesn't quite fit with some of the statements he made on the campaign trail in 2018. He mentioned at one point he would not veto legislation known as "constitutional carry" allowing people, except those prohibited from having guns, to carry them without a permit. He also said he is not opposed to considering allowing some teachers to be armed to improve school safety.
State Rep. Joe Towns agrees with Lee's stance on the Capitol prohibition, calling it the right move to make.
"The point for that house is for people to express themselves, not carry guns," Towns said, noting the world is filled with people who aren't stable enough to be allowed to carry a weapon into a government arena where bills are being debated.
The Memphis Democrat added that he understands some THP officers don't like the rule allowing permit holders to bring their weapons into the Cordell Hull building.
"I've never gotten the logic of it," he said.
Towns added he has been threatened numerous times over the years as a legislator.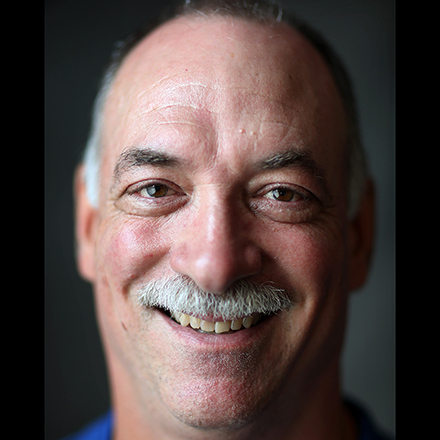 Sam Stockard
Sam Stockard is a Nashville-based reporter with more than 30 years of journalism experience as a writer, editor and columnist covering the state Legislature and Tennessee politics for The Daily Memphian.
---