Lee putting school 'choice' among legislative priorities as inauguration arrives
On the brink of becoming Tennessee's 50th governor, Bill Lee is considering "choice" legislation giving students more options in K-12 education – a stance likely to cause an uproar in the 111th General Assembly.
Lee, a Williamson County businessman who will be inaugurated at the Legislative Plaza in Nashville Saturday, avoids the term "voucher" when he talks about the education initiative expected to arise in the 2019 legislative session.
Previous measures targeting Memphis and allowing low-income students in Shelby County's poorest-performing schools to use public money to attend private schools drew opposition from urban and rural lawmakers alike. Memphis Democrats in the Shelby County Legislative Delegation were the most vocal.
---
The Daily Memphian Conversation:
Tennessee Gov.-Elect Bill Lee
---
Yet, Lee appears determined to take on some form of what he calls "choice legislation" this year. He isn't unveiling any details yet.
"I think that every kid deserves to have access to quality education. That's the most important thing," Lee said during an interview touching on various topics in his transition office in Nashville. "And our public school systems are the biggest component of education. So whatever we do, it's going to have the benefit of strengthening the public school system. But choice does that in my view, and I'm willing to look at different choices."
Opponents of previous voucher legislation contend the loss of state dollars for each transferring student would cause local governments to raise property taxes because they would lose  those state funds but still be required to pay the cost of running schools.
Shelby County Schools also has about 30 charter schools operating under the state-run Achievement School District, but performance in those has fallen short of advances made in the county's iZone schools where principals are given more leeway to adopt unique education strategies.
Lee doesn't seem concerned about stumbling blocks such as the prospect of higher taxes, though he provides no details.
"There are a lot of ways to provide choice that doesn't financially hurt the public school systems. So, we'll be looking at ways to do both," he said.
During his campaign last year, Lee often spoke about mentoring a Metro Nashville student who changed for the better when he shifted to a charter school from a regular public school. Metro officials have said running charter schools takes money from its regular public schools.
The Shelby County Democratic Party has gone on the attack already against Lee's "school choice" plans, saying he will promote a school voucher system in the "guise" of "school choice" when he takes office.
"Not only do vouchers rob funds from the public school system, they benefit mostly affluent families who already have choices for their children's education or for-profit charter schools who prey on poorer neighborhoods," the party said in a recent statement.
Private schools where vouchers could be used won't be required to take all applicants or to follow the same standards as public schools, nor would they provide transportation, the party said.
Sanctuary city law
Lee said he doesn't know the details of Shelby County's argument against a new anti-sanctuary city law, but he opposes anything that would give immigrants sanctuary.
The Shelby County Sheriff's Office, on advice of the Shelby County attorney, is not holding immigrant inmates past their release time without a federal warrant.
The Shelby County attorney has said the law, which took effect Jan. 1, is vague and "unconstitutional." The law prevents local governments from adopting policies stopping law enforcement officers from checking a person's citizenship or immigration status and preventing jails from holding immigrants past their release date for federal officers to take into custody.
---
SAM STOCKARD: Lieutenant governor says sanctuary city law might need tweak
---
Lee declined to say whether he thinks Shelby County is working as a sanctuary city, but he says, "I think sanctuary cities should not be allowed in the state of Tennessee. I think by their very definition they are lawless and we don't need lawlessness, so I would be opposed to anything that might provide a sanctuary city in the state."
Lt. Gov. Randy McNally recently urged Shelby County to reconsider its position on detaining immigrant inmates, saying the state could withhold economic development funds if the county doesn't follow the law. He noted in a follow-up interview, however, the law might need to be changed to ensure it is constitutional.
Lee said he's not certain how the state will go about making sure it doesn't have sanctuary cities. Violations are to be reported to the state attorney general, according to the law's language.
"I don't have an opinion on how we do that, I just know that we need to do it," he said.
K-12 education funding
Tennessee is in the midst of a lawsuit with the Shelby County Board of Education over school system funding, but Lee doesn't think the state needs to "pour" more money into a system that isn't working. He even urges a fresh look at the Basic Education Program, Tennessee's funding formula for public schools.
Shelby's board argues the state is failing to fund adequately  school systems with a disproportionate number of minority students, many with disabilities and/or living in poverty. Shelby County's lawsuit, which was joined by the Metro Nashville Board of Education, claims the state fails to calculate correctly the cost of teachers, the impact of Shelby's charter schools and other state mandates for reform. If funded properly, the system says, it would get another $100 million in state money.
---
BILL DRIES: Lee points to criminal justice reform, shift of public education as budget priorities
---
Lee, though, doesn't want to keep spending money the same way without success.
"I think we have to allocate resources really wisely," Lee said. "I will say one of the reasons I've talked about challenging the status quo in education and looking at choice and looking at out-of-the-box ideas is because I think just putting more money behind a system that has not given us the results we want is not a good idea."
The state needs to "appropriately" fund education and teachers, but it also needs to "re-evaluate the BEP," Lee said.
"Education is a top priority, so it requires a high level of funding, but we just have to be smart about how we do it," he added.
Vocational-technical education
The governor-elect is set to make vocational-technical education one of his major initiatives in 2019, and the scenario is likely to involve public-private partnerships and better relationships between high schools and Tennessee's colleges of applied technology. Lee recently removed himself as chairman of Lee Company, one of the state's biggest mechanical contractors, but he made vocational and technical education one of the pillars of his campaign and plans to follow through on his promise.
He said he met this week with Tyson Foods officials in Union City and talked about ways the state can partner with the company to develop a vocational system in Weakley County's public schools and in a five-county region of upper West Tennessee. He hopes to do the same thing statewide.
Lee said he also discussed the role of state-industry partnerships in Detroit, Michigan, this week with executives of Volkswagen, Nissan and General Motors, all of which have manufacturing plants in Tennessee. Volkswagen announced Monday it will build an electric vehicle at its Chattanooga facility and hire 1,000 people.
"I think one of the ways to really do this without spending an enormous amount of taxpayer dollars is to engage the private sector, both in equipment, in curriculum, in educators," Lee said. "Most industries are very positive about the prospects of doing that because they benefit from that workforce development."
Criminal justice reform
Increasing job training inside state prisons will be part of Lee's push to cut down on the number of people who offend again when released. He consistently points out 95 percent of prisoners are scheduled to re-enter society.
"Really, effective programs start inside the prison long before people are released, and that includes job training," Lee said. "Then when people come out, there are some early and quick and easy things we can do around fees and parole and around re-entry that will be early wins."
Those could include lowering expungement fees, a measure that Memphis lawmakers have undertaken in recent years, cutting the fee for non-violent felons and enabling them to clear their record.
---
SAM STOCKARD: Lee to maintain gun prohibition in state Capitol
---
On the front end, though, Lee wants to look at alternative sentencing for non-violent criminals to keep them from being incarcerated, in addition to increasing courts for drug offenders, veterans and those suffering from mental illness.
Ultimately, he wants comprehensive criminal justice reform, a full review of the state's laws, which could take months, if not years.
Lee appointed Tony Parker to continue as commissioner of the Tennessee Department of Correction and said they share the same vision for working with inmates and reducing the number who return to prison, in addition to cutting down on gang activity inside prisons.
"And I believe (if) we can lead the country in reduction of recidivism, then we're going to create safer communities all across Tennessee, and that's the goal for me – to reduce crime and create safer neighborhoods, and that's the goal of corrections," Lee said.
Inauguration message
As he takes the oath of office Saturday, Lee will touch on his legislative priorities as well as Tennessee's history and where he hopes its future lies. During his Nov. 7 election acceptance speech, he said he wants "to serve every Tennessean." He plans to reiterate that for a public he fears is too divided.
"I think that Tennesseans showed that they want a positive, uniting governance," he said, "and that's going to be my approach going forward, and that's what I'll be communicating on Saturday."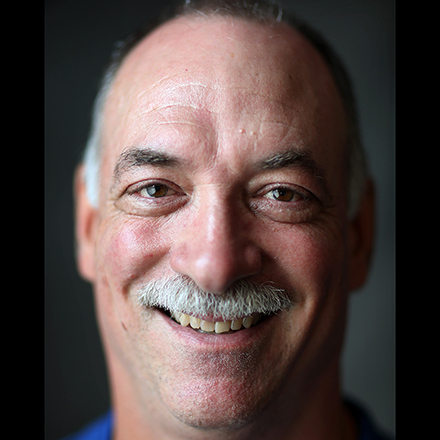 Sam Stockard
Sam Stockard is a Nashville-based reporter with more than 30 years of journalism experience as a writer, editor and columnist covering the state Legislature and Tennessee politics for The Daily Memphian.
---