State Rep. Hardaway calls on governor to make shutdown strategy
Concerned about the federal government shutdown's impact on Tennesseans, state Rep. G.A. Hardaway is urging Gov. Bill Lee to plan for responses to everything from feeding the poor to responding to emergencies.
The Memphis Democrat said Wednesday the Republican governor should make short-term and long-term plans to deal with the cut-off in federal funds for federal employees deemed non-essential.
"We can't wait until the crisis hits before we start preparing for it," said Hardaway, noting Lee has no more idea than federal leaders when the shutdown might end.
The shutdown entered its 33rd day Wednesday as a stalemate continued between Democratic leaders and President Donald Trump over funding for a Mexican border wall. The president has said it could take weeks or months to end, though he started making concessions this week.
Hardaway contended the state should be looking at matters such as law enforcement and homeland security. He noted U.S. Coast Guard personnel are continuing to patrol the Mississippi River in Memphis but aren't getting paid.
"They put their lives on the line. They will die for us, but we ask them to come to work and we'll pay 'em later. That's not just un-American, that's immoral," Hardaway said.
The 12-year lawmaker was disappointed Lee failed to mention the shutdown during his Jan. 19 inauguration speech, and he noted Wednesday the governor should be addressing the Women, Infants, and Children (WIC) program as well as the Supplemental Nutrition Assistance Program (SNAP), commonly known as food stamps.
He said Lee should address the programs to ensure women, children and the elderly have food during the shutdown, including those federal employees who might qualify. The state sent February SNAP payments out earlier than normal because of the shutdown, but federal funds for WIC, which go to more than 150,000 people, could run out by February, according to reports.
"Somebody's gotta feed those folks. That's a government responsibility," Hardaway said.
Lee told reporters this week his administration is monitoring the partial federal shutdown, mainly services such as SNAP, to make sure recipients know when those benefits are coming and to decide what the state can do to "address those issues that come." He did not talk about other potential problems.
"We're hopeful that the federal government will resolve this situation soon. But in the meantime, we will just follow it and ask each agency to give us information on how it might impact them and when," Lee said.
If the shutdown lasts into February and then into March, it could start to affect public housing vouchers and other critical matters, as well as SNAP payments. Asked about that, Lee said, "We'll begin to explore those as we get closer to see if there is anything we can do."
In addition to programs for low-income residents, Hardaway raised questions about potential shortages at Shelby County federal facilities such an the Internal Revenue Service center, an FBI field office and federal courts, which, he said, are making decisions on how to trim their operations.
He also said he is concerned about the ability of federal authorities to communicate and cooperate with the Tennessee Bureau of Investigation and how that might affect law enforcement and investigations in the state.
However, TBI spokesman Josh DeVine said Wednesday the agency hasn't been affected because the federal agencies it works with regularly are considered essential. He said TBI had not experienced a fiscal impact, either, because its biggest program with a federal connection, the Medicaid Fraud Control Unit, won't be affected by the shutdown.
From a wider angle, though, Hardaway said, agriculture statewide could be affected if the federal government can't follow through on lending money for farm equipment and operations.
"Our rural areas are going to be impacted, I dare say disproportionately, because the federal dollars that come into the state to support agriculture are much greater than the dollars we put in from the state office," Hardaway said.
In his first executive order, issued Wednesday, Lee is requiring all state executive departments to issue a statement on 15 distressed counties statewide and make recommendations on how to serve rural Tennessee.
"My administration will place a high emphasis on the development and success of our rural areas," Lee said in a statement. "Our first executive order sends a clear message that rural areas will be prioritized across all departments as we work to improve coordination in our efforts."
The 15 counties are Lake, Lauderdale, Hardeman, McNairy, Perry, Jackson, Clay, Grundy, Van Buren, Bledsoe, Fentress, Morgan, Scott, Hancock and Cocke.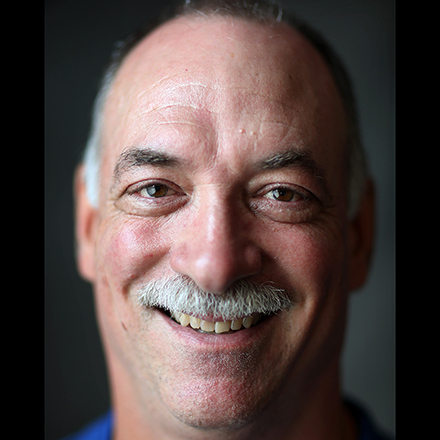 Sam Stockard
Sam Stockard is a Nashville-based reporter with more than 30 years of journalism experience as a writer, editor and columnist covering the state Legislature and Tennessee politics for The Daily Memphian.
---