Rep. Larry Miller's bill would require top election officials to vacate office
Trying to circumvent the perception of impropriety in elections, state Rep. Larry Miller is sponsoring legislation that would force Tennessee's top two election officials out of office if they run for election to another seat.
Miller, a Memphis Democrat, said he had situations such as Georgia's 2018 hotly-contested gubernatorial race in mind when he filed House Bill 29 this year. The Senate version is being carried by Sen. Brenda Gilmore, D-Nashville.
The legislation isn't a pot shot at Secretary of State Tre Hargett, a constitutional officer elected by the Legislature, or Tennessee Administrator of Elections Mark Goins, he said. Miller hopes to meet with Hargett soon to discuss the matter.
Nevertheless, if it were to become law, their offices would be vacated if they decided to become a candidate for another public office, and successors would be appointed.
"It had more to do with national elections. And back in Memphis-Shelby County we've always had issues with elections cycles for one reason or the other," Miller said. "And I just thought, it's not a problem today, but what if it became a problem in the future. During the national election, you had situations where people running for governor, U.S. Senate or whatever, some individuals were over the election process. Just that perception, come on!"
Georgia's new Republican governor, Brian Kemp, kept his post as secretary of state in 2018 as he narrowly defeated Democratic candidate Stacey Abrams by a count of 50.2 percent to 48.8 percent.
Abrams, who claimed he suppressed the vote of female and minority voters likely to support her, hasn't conceded the election yet and has formed the group Fair Fight Georgia, which filed a federal lawsuit claiming state election officials "grossly mismanaged" the election, according to reports.
She contends the constitutional rights and civil rights of Georgia residents were violated because of an "access card" for voters requiring an "exact-match" in the registration verification process, reports show.
Miller noted questions could be asked "to this day, did the candidate have anything to do with abusing the process?"
"That perception out there; if you can get rid of it, it's not there," Miller said.
When legislators consider the bill this session, they might argue it's not worth passing because it's not a problem, he said. But if they decide to run for governor one day, and their opponent happens to be the secretary of state and refuses to resign, "I promise you you would say right then as a candidate, you would say, you know what, he needs to resign. I would, because I wouldn't trust that," he said.
If the General Assembly were in session at the time the secretary of state's seat were to be vacated, the Legislature would appoint a successor for the remainder of the term. Otherwise, the governor would appoint a temporary secretary of state, according to the bill.
If the coordinator of elections were to qualify as a candidate for public office, the post would be vacated automatically, and the secretary of state would appoint a successor.
Hargett and Goins declined to comment on the legislation.
But while this legislation isn't directed at Hargett or Goins, Miller pointed out, "You never know, because there are examples of that in the country, and quite often you look at what's going on in the country and say, what do we do about it in Tennessee? We do it all the time."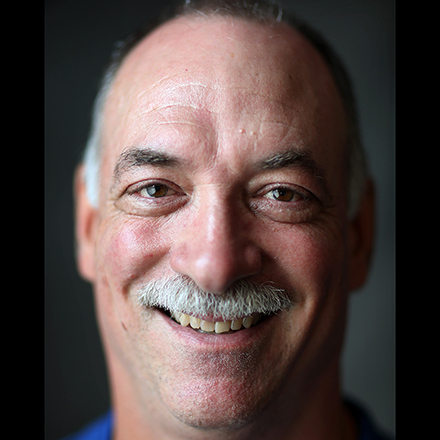 Sam Stockard
Sam Stockard is a Nashville-based reporter with more than 30 years of journalism experience as a writer, editor and columnist covering the state Legislature and Tennessee politics for The Daily Memphian.
---