New 'People's Convention' planned in April for 2019 city elections
Nearly 30 years after the African-American People's Convention endorsed Willie Herenton as its consensus choice for Memphis mayor, a second convention is being organized for April.
The People's Convention being organized in advance of the October Memphis elections is aimed at backing a slate of candidates, including some or all of the 13 City Council races, around a platform of issues. And that platform will be released ahead of the event.
Politics Podcast
The organizers of a new People's Convention set for April talk publicly about the event in advance of the October city elections for the first time.
Listen on The OAM Network, Spotify, iTunes and Stitcher.
"This is not talking heads, the community intelligentsia trying to tell everybody what's what," said Sijuwola Crawford, an organizer of the gathering, on The Daily Memphian Politics Podcast.
"We're out in the streets talking to people every day about the things that impact them and what they would like to see in elected officials," he said. "From there, our hope is that our consensus candidates – or even if it were candidates that we didn't select but because we were organized or mobilized – the entire political apparatus would really have to in some ways consider such a large constituency of folks."
Crawford and Rev. Earle Fisher began organizing the convention as part of their work with the nonpartisan "Up The Vote 901" effort to increase overall voter participation locally.
Fisher said they have talked with organizers of the 1991 convention and others involved in a new generation of activism who have grown more vocal in the past five years locally.
The convention in 1991 drew a crowd of about 2,000 to the Mid-South Coliseum and decided to support Willie Herenton as its consensus challenger to incumbent Mayor Dick Hackett in that year's race. Other contenders for mayor also were part of the convention and all signed pledges that they would not run if the convention chose someone else.
Such pledges will be part of the new convention.
"We are saying that if you sincerely believe in the will of the people, then we have organized a process that adequately reflects the will of the people," Fisher said on the podcast. "Are you going to bend to the will of the people or are you going to try to put yourself above the people's interest?"
Crawford said the convention differs from the 1991 gathering in some important ways, including the 1991 convention's singular goal of a black consensus challenger to a white incumbent mayor – what he called "identity politics."
"I think it's very clear that it would just be irresponsible to not see race as any factor because the city is 63 percent or so African-American," he said. "So if this is about fair representation and fair allocation of resources, then people in that demographic should be considered. … We want to see whoever is in office – irrespective of race, gender, sexuality, religion – we want to see them do what the people who have elected them and who pay taxes into this society – we want to see them respond to them."
Crawford says Mayor Jim Strickland, who formally launched his re-election campaign in January, could participate as well as other incumbents seeking re-election.
---
BILL DRIES: Strickland's re-election bid begins with soft opening
---
Herenton is also a contender in the still-forming 2019 mayor's race, along with business owner Lemichael D. Wilson. The Shelby County Election Commission begins issuing qualifying petitions in May.
The 1991 convention was limited to African-Americans. The new undertaking is open to all citizens and all candidates.
Fisher said he expects it will reflect the city's African-American majority.
Crawford agreed.
"When I think people are offended by things like that, I think it means they lack a historical context," he said. "When you show me other people whose votes are suppressed, then it will make sense that they would be offended about people going the extra mile to make sure we have adequate representation.
"Again, I make no apologies for caring about the fact that 63.5 percent of Memphis is African-American," he added. "But I don't think the history of our people has been that we want to have all of the power. We want to have a fair share of the power."
Herenton's endorsement out of the convention helped in his bid to become the city's first elected black mayor by 142 votes 28 years ago. But it wasn't the only attempt to unite black political support. A later gathering at Bloomfield Baptist Church brought Herenton and his chief political rival still in the race, Otis Higgs, together with U.S. Rep. Harold Ford Sr. – the city's most influential political leader of the time.
Herenton's supporters packed the church and Higgs came alone. After a long, private meeting in a conference room at the church, only Ford and Herenton returned to the church sanctuary. Ford announced his endorsement of Herenton.
And Ford's support in the last weeks of the campaign was crucial to Herenton's upset by a narrow margin.
Higgs continued in the race a bit longer, saying he didn't want to be branded as some "mythical water-walking" African-American political figure, which he believed the 1991 convention helped to perpetuate.
Fisher said the new event draws on lessons – good and bad – learned from the 1991 gathering while "not reinventing the wheel."
"For too long, our philosophy has been that some savior male or female is going to come get in politics and all of a sudden all of our problems will be solved," he said. "Well, we say, 'No, it's time for us to organize around issues and not individuals.' This convention is structured in the same way. … Everybody is invited to this convention, every aspiring candidate … whether you're an incumbent or challenging an incumbent."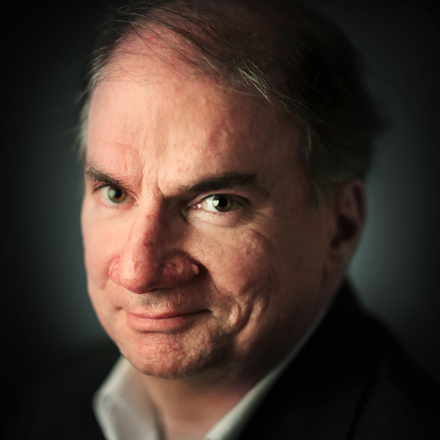 Bill Dries
Bill Dries covers city government and politics. He is a native Memphian and has been a reporter for more than 40 years.
---