Parkinson, Hardaway cast doubt on House social media rules
Democratic state lawmakers from Memphis are raising questions about new rules limiting legislators from livestreaming House meetings on Facebook and other social media.
State Rep. Antonio Parkinson believes new House rules banning livestreaming originated with his social media activity, and state Rep. G.A. Hardaway contends the rules are designed to punish some members.
"It's definitely the 2 Shay rule. It's definitely the Antonio Parkinson rule," Parkinson said Thursday morning, referring to his nickname. "But my intent is to abide by the rules of the committee until the rules are changed."
Parkinson said he was blamed for interrupting the state's "multi-million-dollar" audio system in a 2018 House Criminal Justice Committee when he was livestreaming. He called the accusation "untrue" and said it wasn't possible for him to hurt the process.
An Ad Hoc Committee on Rules passed a new set of guidelines at the beginning of this year's session of the 111th General Assembly. But those rules did not address the use of social media or livestreaming by members or the public during House floor or committee meetings. Yet, several committee chairs announced this week they will be prohibiting members and, in some cases, the public from livestreaming with cell phones or other equipment during meetings. The rules apply to House floor sessions as well, according to reports.
Hardaway sought clarification on the rules in Thursday's floor session, pointing out the rules approved by the House and its rules committee didn't specify a prohibition on social media and livestreaming, asking what in the House's report "allows that rule not only to be promulgated but also enforced." Rep. Matthew Hill, an East Tennessee Republican who chairs the Ad Hoc Committee on Rules, acknowledged the report his panel approved did not include a ban on livestreaming to social media.
"You are correct it is not specifically in the rules. However, not all, but some of the chairmen, have decided to make that part of their committee policies, which they are permitted to do as the leaders of the committees," Hill said.
Some committee chairs, for instance, are prohibiting livestreaming by House members and the public while others are banning it only for House committee members.
Hardaway said he is considering whether to file an official protest, contending the chamber has no "uniformity" on rules in its committees or on the House floor.
Meanwhile, Parkinson said he understands discussion is under way between House leadership to reconsider the rules against social media.
Yet, House Speaker Glen Casada said Thursday morning livestreaming will continue by the state and by media but that committee chairs will be able to put a prohibition on members and the public.
---
SAM STOCKARD: State House committee chairmen can prohibit livestreaming
---
"In the past, some members were disruptive and some guests in the audience were purposely disruptive on livestreaming. So, just like every state in the Union and Congress, we're going to limit disruption via the livestreaming from members," Casada said.
He confirmed Parkinson's situation in the House Criminal Justice Committee last year was one of the instances.
Members can use pieces from the state's livestreaming on the legislative website to put items on Facebook, Casada said, adding it's not instantaneous but "pretty dadgum close."
But Parkinson said his livestreaming is more effective because it enables Shelby County and Memphis constituents to ask questions and make comments on Facebook while he's streaming video live.
"I appreciate the fact we have so many people that want to be engaged in the democratic process and how our state government works," Parkinson said.
Hardaway, meanwhile, said livestreaming gives a "quick, unfiltered" view of how the chamber works, and the new rules make it seem as if the House is covering up something.
"I, for one, don't have anything to hide from my constituents on the way I do business," he said.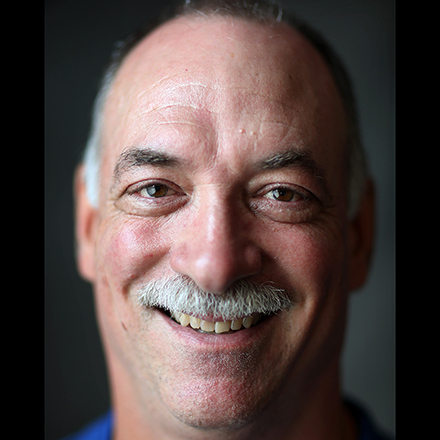 Sam Stockard
Sam Stockard is a Nashville-based reporter with more than 30 years of journalism experience as a writer, editor and columnist covering the state Legislature and Tennessee politics for The Daily Memphian.
---