Education savings accounts or vouchers: No matter the verbiage, lawmakers set for fight
Battle lines are being drawn for debate over education savings accounts – a method for using state dollars to send students to private schools – and Shelby County lawmakers will be in the thick of the fray.
Much of the debate will depend on what type of initiative new Gov. Bill Lee takes. He has repeatedly said he supports "school choice" but is giving few details on looming legislation, which could be unveiled this week.
It's no secret key people in Lee's administration come from the camp of voucher support. One of the questions for the governor is whether he wants to risk his political capital on the first year with legislation likely to face a high hurdle.
"I think he's going to have to test the water to some degree, because vouchers is an issue we fought off for years in a bipartisan way. It's not just a Democratic issue. It's a fiscal issue to traditional public schools," says House Minority Leader Karen Camper, a Memphis Democrat.
He's also likely to run into the same argument proponents of vouchers faced in recent years.
The fundamental question lies with pulling funds from public schools and sending the money to the private sector, especially since the state already struggles to make sure schools have all the resources they need, says state Rep. Antonio Parkinson, a Memphis Democrat who is serving on the House Education Committee in the 111th General Assembly.
"If it looks and walks and talks like a voucher, I'm probably not gonna support it. I haven't seen the legislation, and I always stop short of saying what I'm going to do until I read or hear exactly what the legislation does," Parkinson says. "But again, I'm not a voucher person, so if it's going to be just a voucher under a different name, it would probably be hard for me to support it."
Another Memphis Democrat, state Rep. G.A. Hardaway says he wouldn't be nearly as upset with such a proposal if the state found "a new pool of money" for vouchers.
But he notes, "Outside of the fact you can call the voucher different names, it's still a voucher. You're giving someone money they can take out of the public school system."
Hardaway points out education is underfunded to the point school systems have sued the state for more money. The state has been through litigation brought by rural systems. And the Shelby County Board of Education is in the midst of a lawsuit against the state of Tennessee – joined by Metropolitan Nashville Public Schools – over education funding. The urban systems claim more state money is needed to handle mandates it faces while working with a high number of low-income students.
Shifting public money to private schools would hurt Tennessee's effort to produce a "world-class educational system" it keeps promising, Hardaway said, and give systems ammunition for legal action against the state.
State Rep. Kevin Vaughan, a Collierville Republican who serves on the Collierville Schools Board of Education, is keeping his powder dry on the matter, calling himself an "interested observer." Vaughan also serves on the House Education Committee.
In 2017, though, the Collierville School Board voted to oppose voucher legislation, which was carried at the time by Sen. Brian Kelsey, a Germantown Republican. Kelsey, who narrowly won re-election last November, has said he will not sponsor such a bill this year.
Giving the pros
State Rep. Mark White, a Memphis Republican who chairs the House Education Committee, will be key cog in the education savings account debate. He says he has always favored "parental choice," which he considers a form of competition that can push public schools to improve.
"Where I am concerned is that (as) the legislation moves through, I want to make sure that we continue to hold the accountability piece," White says.
Under former Gov. Bill Haslam's administration over the last eight year, the state set higher standards and put testing in place to see how students and schools are performing, he points out. Based on those standardized test scores, state officials say Tennessee has one of the fastest-improving K-12 systems in the nation.
But unless the state places some sort of accountability measure on private schools that take students using the education savings accounts, White says he would lose his argument with public school groups who oppose such a program.
Private schools might not have to go through TNReady testing, which has run into its own problems in the online format, but some type of "testing mechanism" would be needed to see how the state is performing, White says.
In fact, the possibility that public schools could lose money if students transfer to private schools doesn't cause him "as much angst" as the accountability factor. Schools advocates contend sending the per-pupil part of Tennessee's funding formula, more than $9,000, to private schools would hurt because schools still face the overhead of operating large buildings and maintaining roughly the same number of teachers.
"The reason I am for parental choice is because it puts pressure on all schools to perform at a higher level to where they don't want to lose those students," White says.
He points out, however, education savings accounts should apply to low-income students, not those in more affluent families because they already can afford to go to private schools. The legislation that failed to make it through the House would have applied to low-income students in the poorest performing schools in Memphis.
Lt. Gov. Randy McNally believes such a measure will pass the Senate, "but it wouldn't roll through" without a good deal of debate.
The Republican Senate speaker says it should be handled similarly to voucher legislation, applying to the state's poorest students and those in struggling schools, with a plan to hold local governments "harmless" from the potential loss of state funds.
House Speaker Glen Casada also appears to be in lock-step with White and McNally.
"I think first and foremost it keeps parents in charge. They know what's best for their children's education. And it gives them that authority to continue to choose what's best for the children," Casada says.
Like most legislators, Casada doesn't know how the legislation will be written, but he says school systems should be able to keep the fixed cost of operating schools and allow the per-pupil expense to follow the student.
He doesn't think the state should force private schools to follow the state's testing program, either, but he does say some form of accountability test should be used.
Ultimately, Casada contends the state needs to "get away" from the concept that public schools are the only way to educate children. He notes parochial, private and homeschools are all options.
A different outlook
Whether the education savings accounts could be used for homeschooling is a little fuzzy.
State Rep. Bill Dunn, a Knoxville Republican who has carried voucher legislation and recently received an award for backing "school choice," likened them to a health savings account.
The state of Tennessee would approve different vendors and decide how parents would be able to spend the money. But he didn't rule out the possibility homeschooling parents could receive the funds.
"What it's trying to do is finesse education," Dunn says.
Local school districts are focused on "what's best for most of the children." But that doesn't necessarily mean "all the children," he says.
Dunn points out some parents in the Chattanooga area might want their children to take German language courses since a Volkswagen manufacturing plant is located there. Rather than the school system hiring a teacher and spending money on salary, benefits and retirement, the student's parents could use the education savings account to enroll their child in an online German course. He did not say whether it would be handled by a private or public school.
Dunn further argues education savings accounts could help parents in rural areas "purchase parts of education" not available to their children because of funding restrictions. Such a move could help students obtain training for industry in that part of Tennessee, he says.
"I see it as beyond education. I think it's part of the rural development part the governor's talking about," Dunn says, referring to Lee's focus on economic development in Tennessee's rural and economically distressed areas.
Hardaway, on the other hand, says Republican lawmakers are likely to take a different outlook when private schools start popping up in their districts and using public funds.
"And there are pockets where it would make sense to go in and run the existing public school system into bankruptcy," Hardaway says. "Then they'll start to see the point we've been trying to make."
Senate Minority Leader Jeff Yarbro, a Nashville Democrat, says the governor's decision on vouchers or education savings will be a "big deal" in the first year of his term.
"It will set the tone about whether it's going to be divisive. I think it sets him up for a much more likely bipartisan defeat," Yarbro says. "It's not just Democrats who are skeptical of private school vouchers. There are school districts across the state passing resolutions in their school board meetings, and those are not places that are bright blue on election maps."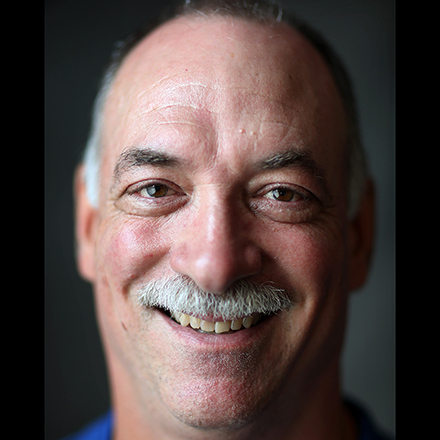 Sam Stockard
Sam Stockard is a Nashville-based reporter with more than 30 years of journalism experience as a writer, editor and columnist covering the state Legislature and Tennessee politics for The Daily Memphian.
---