Republican House leaders plan police oversight board restrictions
Tennessee's House Republican leaders are proposing legislation to strip key investigative authority from police oversight boards in the state's three largest cities, including Memphis.
Most pointedly, the legislation sponsored by state Rep. Michael Curcio, a Dickson Republican, would remove the ability of law enforcement oversight committees in Nashville, Memphis and Knoxville to hold subpoena power for witnesses or documents.
In addition, the legislation, which was filed Monday, would not allow these types of committees to restrict membership based on demographics, economic status or job history. And, all members would have to be registered voters.
The legislation appears to be a reaction to passage of a Nashville referendum creating a police oversight board with subpoena authority in the wake of an incident in which a white police officer shot a black man as he was running away. The police officer has been indicted on a murder charge in that case.
Curcio and House Majority Leader William Lamberth refused to acknowledge the legislation is designed to restrict the Nashville police oversight board.
"This was just time for some basic guardrails to be put in place," Curcio said.
Yet, voters overwhelming called for creation of the oversight committee to give it authority to investigate possible police misconduct.
How the legislation would affect Memphis is a little fuzzier because its Civilian Law Enforcement Review Board, adopted more than 20 years ago, must use the Memphis City Council's subpoena power to call people to testify, though some members do not like that restriction placed on them.
Questions also have been raised about whether the City Council's authority could be transferred to the Review Board if it opts to subpoena witnesses.
But state Rep. G.A. Hardaway said afterward the bill is another example of "overreach" by the state Legislature into local matters and could damage the ability of oversight boards to conduct investigations.
"It looks like we've got Nashville and Memphis once again being micromanaged by the Tennessee General Assembly on local matters. These agencies being investigated are funded, organized, the oversight is by the local bodies," he said.
Curcio, chairman of the House Criminal Justice Committee, said he filed House Bill 658 Monday to "place guardrails" on community oversight boards to "preserve the fundamental rights of our police officers and our citizens. This will ensure everyone is treated respectfully and justly during any review of alleged misconduct involving members of our law enforcement community."
Republican leaders are not trying to "drown out" the voices of city residents nor end community oversight boards but give the same set of rules to such boards, which have existed since the 1950s, Curcio said. He noted there are no guidelines in state law controlling their creation, function or makeup, and he said the rules proposed in his legislation follow the National Institute of Justice.
"My colleagues and I agree with the need for oversight, and we understand the importance of holding our officers to the highest standard of conduct. We also appreciate our citizens' desire for transparency in our police departments," he said. "However, we need to make sure the approach taken to achieve transparency is fair to all."
Asked what is unfair about oversight boards in the state, Curcio said he simply wants to "set the gold standard for what fair and balanced really is." He declined to say whether anything is unfair in Nashville's oversight board, simply saying it's not in response to creation of any one board.
"This is not in response to what any one city has done. But there's no doubt about it, as Chairman Curcio said, it's time to put some basic parameters in place on what a community oversight board is and what powers it has," Lamberth said.
Hardaway, however, said there's no way for oversight boards to do their job without the ability to force people to testify so the committee can "get to the truth of the matter."
---
"It looks like we've got Nashville and Memphis once again being micromanaged by the Tennessee General Assembly on local matters. These agencies being investigated are funded, organized, the oversight is by the local bodies."
State Rep. G.A. Hardaway, D-Memphis
---
The Memphis Democrat also said the rule requiring members to be a registered voter could keep people who have "experience with unjust treatment" by law enforcement from serving on the board. Combining that restriction with the rule prohibiting boards' membership from being based on demographic "seems to be a means to make sure it does not have to reflect the community," Hardaway noted.
Consequently, the board could have the potential to be "just as corrupt as some of the agencies that it's investigating," he said.
House Speaker Glen Casada lent his support to the legislation at the start of a Monday evening press conference, saying, "We want the state and our communities to know that we support the men and women in blue who are the front lines of defending our families against crime and protecting us as we sleep safe at night."
State Rep. Mark White, who attended the press conference, said he did not know enough about the legislation to comment on it. Only Republican lawmakers were at the press conference, but Curcio predicted it would have bipartisan support.
Democratic state Sen. Jeff Yarbro of Nashville noted afterward communities across the nation are dealing with similar problems and pointed out the lawmakers should "lower the temperature on kind of an antagonistic environment" between police and community residents.
"Over the last several years, the new favorite sport around here is to kick Nashville around, and I think that's really no way to govern a state," Yarbro said.
He called the legislation "disingenuous, at best," noting it was proposed following Nashville's passage of the law and considering Memphis and Knoxville have had oversight boards for years.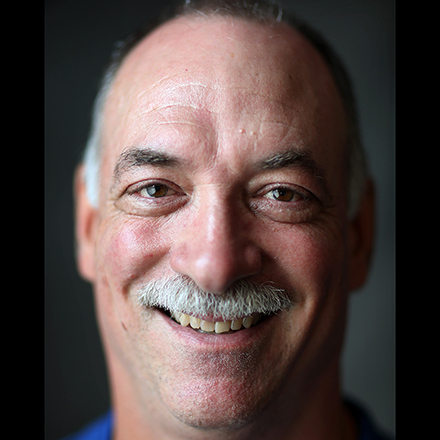 Sam Stockard
Sam Stockard is a Nashville-based reporter with more than 30 years of journalism experience as a writer, editor and columnist covering the state Legislature and Tennessee politics for The Daily Memphian.
---