Governor backs bill pulling subpoena power from police oversight boards
Gov. Bill Lee said Tuesday he supports legislation stripping subpoena power from police oversight boards such as one recently formed in Nashville – and potentially a Memphis panel – even though Knoxville's Police Advisory & Review Committee has had that authority for 20 years.
Lee, a Williamson County Republican who took office two weeks ago, said the state already has a process for investigating cases in which a police shooting results in a death.
"And what's important to me is that due process is carried out," he told reporters Tuesday.
A local district attorney general usually asks the Tennessee Bureau of Investigation to conduct a probe of cases involving police shootings that result in death. But Memphis lawmakers have called for automatic TBI investigation into all police-related shooting incidents resulting in injury, a matter unrelated to police oversight boards.
Asked about Republican-backed legislation filed Monday setting up guidelines for police oversight board such as those in Memphis, Nashville and Knoxville, Lee said he doesn't think subpoena power should be given to those boards "because it changes the due process for law enforcement."
How such a measure would affect the Memphis Civilian Law Enforcement Review Board is unclear, because the panel created more than 20 years ago must use the Memphis City Council's subpoena power to call people to testify. Some members have said that restricts the board's investigative ability.
Told that the Knoxville committee has had subpoena authority for two decades without problems, Lee insisted, "I just believe it's important that we keep the justice process and the due process as it is. I don't think we need to change that."
Pressed on the matter, he reiterated, "But not in Nashville. … I don't think we ought to change it."
Davidson County voters overwhelmingly supported a referendum to create a police oversight committee, despite opposition from the police chief and Fraternal Order of Police, in the wake of a shooting incident in which a white police officer gunned down a black man as he fled. The officer has been charged with murder.
Knoxville's Police Advisory & Review Committee is independent from the Knoxville Police Department Internal Affairs Unit and has the authority to issue subpoenas and conduct its own investigations to ensure complaints are fully investigated.
Residents can file complaints with the Knoxville agency, and its executive director can review the matter for investigation or turn it over to Internal Affairs. Cases investigated by Internal Affairs are checked by the PARC executive director for completeness, and more investigation can be requested if necessary, according to the city of Knoxville website.
State Rep. G.A. Hardaway, a Memphis Democrat, criticized the legislation by Rep. Michael Curcio, R-Dickson, on its introduction Monday night, calling it another example of "overreach" by the state Legislature into local matters that could hurt the ability of oversight boards to conduct investigations.
However, state Rep. Mark White, a Memphis Republican, said he supports the concept of setting up state guidelines for the city police oversight boards to follow.
Asked if he opposes subpoena powers for police oversight committees, White said he doesn't know yet.
But in discussing the indirect subpoena authority of Memphis' Review Board, White said, "I think it could get out of hand. That's why I want to see what are the standards that we're going to implement on everybody. I think somebody can go rogue and cause more problems."
Hardaway also raised concerns about a section of the legislation that would restrict a city's ability to appoint oversight committees based on the community's demographic makeup. He contends such a move could keep the oversight board from reflecting the makeup of the city and perpetuate the same corruption involved in the agencies it is investigating.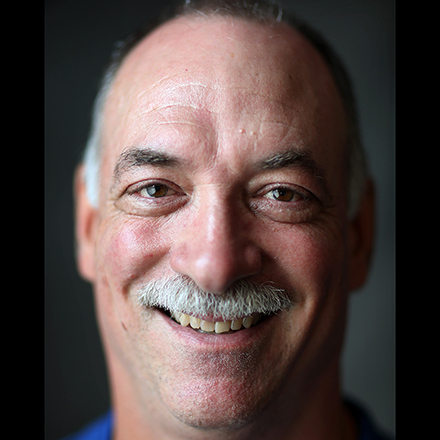 Sam Stockard
Sam Stockard is a Nashville-based reporter with more than 30 years of journalism experience as a writer, editor and columnist covering the state Legislature and Tennessee politics for The Daily Memphian.
---