Sen. Kyle joining fight for medical marijuana
Legislation legalizing and controlling medical marijuana is making its way through the General Assembly, and state Sen. Sara Kyle is getting into the mix.
Kyle, a Memphis Democrat, filed legislation enabling a method for growing, dispensing and using medical cannabis to treat illnesses in Tennessee, as the push takes hold across the General Assembly and among Republicans as well.
In addition, Kyle is sponsoring Senate Bill 256, which would decriminalize possession of less than one ounce of marijuana. She contends it makes no sense to keep prosecuting people for possession of small amounts of pot.
A potential 2020 candidate for U.S. Senate, Kyle said she is well-aware of the criticism that marijuana is a so-called "gateway" drug to harder narcotics. Nevertheless, she senses it is time for an attitude change.
"We need to turn down those fears and we need to talk about the plant as a whole," she said.
Not only can medical marijuana help treat chronic pain from debilitating illnesses such as cancer and sickle cell anemia, it can help children who suffer numerous epileptic seizures, Kyle said. Medical cannabis could enable some people to escape addiction to opioids, too, she added.
"The movement is on to at least talk about this," Kyle said, and "get a good working knowledge of the marijuana plant."
Besides legislation on decriminalization and legalization of medical marijuana, Kyle is sponsoring Senate Bill 260, a measure allowing people with marijuana patient cards from other states to travel to Tennessee without being charged with a criminal offense. It also would allow them to bring at least a half-ounce of marijuana into the state and distribute it to another card-holder without being arrested.
Republican bill proposed
Sen. Janice Bowling of Tullahoma and Rep. Ron Travis of Dayton are sponsoring what could be the most wide-open medical cannabis bill to date. It sets up a framework for authorizing access to medical cannabis based on medical conditions, in addition to regulations for licensing and regulating cultivation, production, distribution, transport, selling and acquiring it for medical use and research.
Bowling pointed out in a Wednesday press conference that 33 states, including bordering Missouri and Arkansas, allow medical marijuana, roughly two-thirds of the U.S. population.
Their legislation would create a state commission and give it a timeline to regulate every step of the medical cannabis process, including how it's grown and how it could be used. Medical cannabis cards would be distributed to people suffering from about 20 illnesses ranging from cancer to post-traumatic stress disorder, Lou Gehrig's disease, severe nausea, chronic pain and psoriatic arthritis.
"At this point, the bill is more common-sense than courage," Bowling said.
She noted a year ago, she wouldn't have even considered supporting passage of medical cannabis but began to change her mind as she studied it and found it could help Tennesseans relieve pain instead of getting hooked on deadly opioids.
She pointed out Tennessee is a conservative state, thus the failure to act, and she noted she didn't want to relive the 1960s and recreational drug with hippies saying "Hey Bro."
Travis lent a more personal note to the effort, saying he got involved when his fourth grandchild, Scout, was born seriously ill and is unable to see or sit up.
The child is being treated at a Boston hospital and takes cannabidiol, but more powerful treatment is needed for his grandchild and others suffering from diseases, he said.
"There are people who need this. They need medical cannabis," he said. "We've got the questions and answers to this bill."
Travis also lamented the pain his father suffered in the final six years of his life after cancer ate away at his body, leaving him weighing only 100 pounds when he died.
"We need to educate the people of this state on what this really does," Travis said.
Law enforcement officials opposed passage of a medical marijuana bill in 2018, saying it would be abused and lead to more crashes on Tennessee highways. But Travis said he hears regularly from people in the law enforcement community who support his bill.
Republican Senate and House leaders also are likely to oppose the measure this year, in part because the federal government considers marijuana a Schedule I narcotic, making it illegal for doctors to prescribe it and pharmacists to handle prescriptions.
Travis, though, said he believes the federal government will reschedule marijuana in the next two years. And he and Bowling pointed out 33 states already have medical cannabis available, cutting down overdose deaths and reducing the violent crime rate.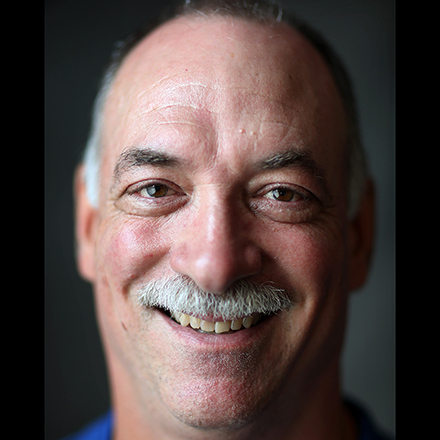 Sam Stockard
Sam Stockard is a Nashville-based reporter with more than 30 years of journalism experience as a writer, editor and columnist covering the state Legislature and Tennessee politics for The Daily Memphian.
---