Memphis police oversight board calls bill to limit power of groups 'over reaching'
Some members of the Memphis Civilian Law Enforcement Review Board say proposed legislation putting restrictions on police oversight organizations is "overreaching" and will be resisted by the group.
The legislation, proposed by state Rep. Michael Curcio, R-Dickson, would strip subpoena power from such organizations if they have it. The Memphis board does not have subpoena power and must go through the City Council to issue subpoenas.
Gov. Bill Lee earlier this week said he supports the bill.
In Memphis, Casey Bryant criticized the measure.
"I think that some people think that this kind of oversight of law enforcement is a negative thing," she said of what oversight committees do. Bryant is the chairperson of the Memphis Civilian Law Enforcement Review Board, or CLERB.
She said the bill seems like it is saying it's "almost unpatriotic" to question law enforcement.
"What we're doing is working to create a better Memphis, just like the police department is, and everybody has a different role in making the city a safe place," Bryant said.
She added: "I think that a statute in the Tennessee annotated code that dictates exactly how local government govern themselves is overreaching."
Curcio's bill would limit the power of police review boards in the state's three largest cities – Memphis, Knoxville and Nashville. 
---
SAM STOCKARD: Governor backs bill pulling subpoena power from police oversight boards
---
In addition to removing subpoena power from the boards that have it, the bill aims to control who sits on the boards by restricting membership based on demographics, economic status or job history. It would also require that members be registered voters.
CLERB in Memphis has been around for more than 20 years to review alleged police misconduct complaints. 
In 2016, the board voted to ask the Tennessee Attorney General's office if state law allowed it to have direct subpoena power in order to give the body more teeth in investigating complaints filed by citizens against police. 
The City Council considered granting CLERB subpoena power, but that proposal did not come to fruition after council attorney Allan Wade told city leaders the council couldn't give subpoena power to its boards.
If CLERB wants to subpoena someone to testify, it must go through the council and use its subpoena power.
Bryant said the board has only used the council's subpoena power once – in the case of Marcus Walker, a man who filed an excessive force complaint against Memphis police in 2011. She said the matter is still being reviewed by city attorneys, and they have not been able to subpoena witnesses including police.
"This bill is talking about wanting to make everything fair or set some kind of guidepost," Bryant said. "I think local government have been pretty involved in deciding what they think is important for their municipality."
Long-time Memphis CLERB member Rev. Ralph White, who is the vice chair of the board and former chairman, agreed and called the proposed bill "absurd."
"I wonder what their concern is with this proposal," White said in questioning the timing of the bill. "Knoxville has had subpoena power for years now, so why now?"
Some have said the bill has been proposed now because voters in Davidson County in November approved a referendum creating an oversight police board. That action came in the wake of a fatal police shooting by a white police officer of an African-American man.
The officer has been charged with murder in the case. Nashville's civilian police board is set to have its first meeting Feb. 12, and the 11-member board allows subpoena power for its members to call witnesses to testify in cases.
White said he wishes the Memphis CLERB had such power.
Last year, White and other CLERB members were frustrated that Memphis Police Director Michael Rallings did not agree to any of their recommendations. White said he felt the board was just a "dog and pony show" because its recommendations for things such as more training for officers who were seen on body cameras verbally lashing out citizens were denied by Rallings.
White said Wednesday he has not seen much change since the board asked city leaders to consider several solutions, including amending the current ordinance that would allow them to appeal their rejected recommendations by Rallings directly to Mayor Jim Strickland.
Bryant added the board still wants to meet with Rallings, and she plans to reach out to him soon.
"We are bringing to light issues in the police department and we are seeing systemic issues, and I think as we cultivate a more congenial relationship with the police department and the director, we'll actually be able to see more teamwork with Memphis Police Department," Bryant said. "In the meantime, we are keeping an eye on this bill and plan to challenge it."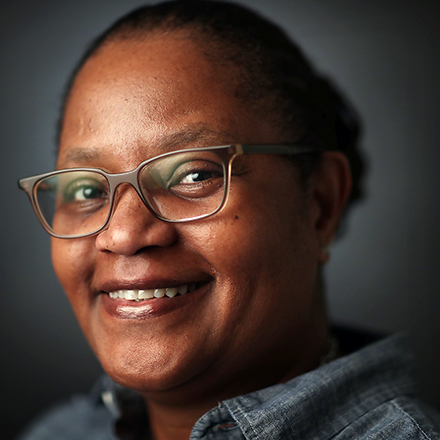 Yolanda Jones
Yolanda Jones covers criminal justice issues and general assignment news for The Daily Memphian. She previously was a reporter at The Commercial Appeal.
---