Journalists sue Memphis Shelby Crime Commission over public records access
The Marshall Project and Memphis journalist Wendi C. Thomas have filed a lawsuit against the Memphis Shelby Crime Commission over access to the agency's records, including the amount each of 15 of the county's major companies contributed to a $6.1 million grant used by Memphis Police Department to recruit and retain police officers.
The lawsuit was filed Wednesday, Feb. 6, in Shelby County Chancery Court under the Tennessee public records act by the Marshall Project, a nonprofit New York-based news agency that focuses on criminal justice issues, and Memphis native Thomas of MLK50: Justice Through Journalism project. 
The lawsuit states that after requesting multiple records from the Crime Commission, the journalists repeatedly were denied access to the information by the organization.
"This petition concerns the public's right to government records held by the Memphis Shelby Crime Commission, a nonprofit corporation that describes itself as the 'only entity in the Memphis community responsible for spearheading development and implementation of a community-wide plan to reduce crime,'" the lawsuit states.
They argue in the lawsuit that the Crime Commission, run by former Shelby County District Attorney Bill Gibbons, is the "functional equivalent" of a government agency and that its records should be open to the public because it has received funding from the city of Memphis, and 24 of its 50 board members are public officials, including the district attorney and the mayor.
The Crime Commission said it does not fall under the category of a public entity because it is a private nonprofit and is not subject to the state's public records act, according to the lawsuit.
Last year, the Crime Commission released the names of the businesses that donated money to the $6.1 million grant given to the city for police, but did not release the amount companies, including FedEx, AutoZone and International Paper, each contributed.
In addition to that information, the lawsuit states the journalists want information about a contract between the Crime Commission and former New York Police Commissioner Raymond Kelly.
The Crime Commission hired Kelly and his consulting firm, K2, in 2016 to help craft a new Operation: Safe Community plan to help MPD combat violent crime.
The lawsuit also seeks access to the commission's tax filings and written communication between the commission staff, business leaders and city officials.
The lawsuit was filed by attorney Lucian Pera with Adams and Reese LLP in Memphis on behalf of the journalists. In the petition, Pera asks the court to issue an order requiring the Crime Commission to appear before the court in 10 days. 
Gibbons could not be reached for comment about the lawsuit.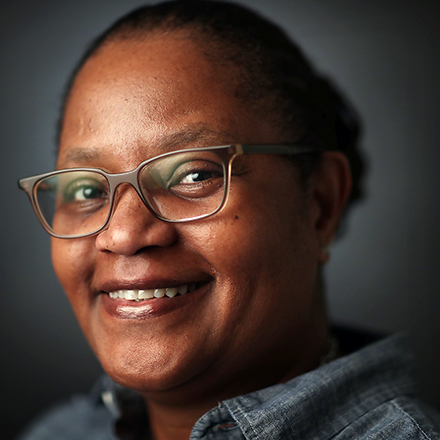 Yolanda Jones
Yolanda Jones covers criminal justice issues and general assignment news for The Daily Memphian. She previously was a reporter at The Commercial Appeal.
---