Strickland: City, county 'overpaid' for Electrolux
Wants clawbacks on land and infrastructure
A month before Electrolux executives told city and county leaders they would close their Memphis plant in 2021, they assured Memphis Mayor Jim Strickland they would stay in Memphis.
"It was somber," Strickland said on The Daily Memphian Politics Podcast of the meeting he, Shelby County Mayor Lee Harris and leaders of the Greater Memphis Chamber and EDGE had Friday with three executives from the company.
"From our community's point of view, I think you have a tendency to express anger and you hold back on that emotional feeling a little bit," he said. "We expressed a certain disappointment. From a personal level, they told me just 30 days prior that the plant was not going to close. In fact, they said we were going to expand the products, bring in new products to make there."
Politics Podcast
Memphis Mayor Jim Strickland talks about whether Electrolux was a good deal with City Hall given the incentives the city, county and state governments put up several years ago to land the plant that is leaving is just under two years.

Produced by Natalie Van Gundy
Listen on The OAM Network, Spotify, iTunes and Stitcher.
That changed with the Feb. 1 announcement of an Electrolux factory overhaul and spinoff that sent Electrolux stock soaring as the Memphis meeting took on a very different tone.
The meeting ended with local leaders saying the payment-in-lieu-of-taxes (PILOT) incentives would end either voluntarily or involuntarily. Electrolux agreed to begin paying full taxes without the city and county having to go through the formal process of terminating the PILOT.
"Basically, before they had that plant on that property, the city was getting zero tax dollars," Strickland said. "During the term of the PILOT, it was a couple of hundred thousand dollars. And now I think that's going to dramatically increase."
---
WAYNE RISHER: Despite closing plan, Electrolux more than meets PILOT commitment
---
There is also the idea that Shelby County Property Assessor Melvin Burgess could pursue increased property taxes for the past two years, when the number of workers at the plant dropped to 500.
"The last two years, I would assume, would still be under the PILOT, so it would not be full taxes," Strickland said. "But it would be higher taxes, and starting from here going forward it will be the full freight."
Strickland was on the Memphis City Council in 2012 when state, city and county government awarded Electrolux incentives in the form of tax abatements, land and cash. The incentives were controversial and hotly debated at the time.
---
SAM STOCKARD: Legislation in works to protect state after Electrolux blindsiding
---
"If you just look at it on a cursory level, you would say we overpaid," he said in hindsight. "But you also have to put it in context. That was 2010. The great recession had hit in 2008. … Every city was suffering."
Strickland declined to call it a mistake "at this point."
"What probably would have been a better practice was to have some sort of clawback in it," he said of provisions to get back the value of incentives, if not the cash, if a company doesn't meet wage and jobs goals promised for the incentives.
He points out the state incentives, which were the largest single amount in the package, have since been changed to allow for clawbacks. Tax abatements in the form of PILOTs don't have clawbacks but can be terminated.
The city and county put $22 million into infrastructure – public improvements around and leading to the land in the industrial park. That is what Strickland said he wants chamber and EDGE leaders to work on changing.
"It's the cash that was put in the infrastructure. … How could we better structure that so we can get our money back?" he asked. "When we make property part of the deal, we ought to be able to have a clawback provision. We don't now. We expect to get the property back."
---
WAYNE RISHER: Electrolux says it will voluntarily release tax abatement as assessor pushes clawback
---
That includes land across the road from the plant. The property is the larger of the two plots the city and county put up onto which Electrolux had plans to expand. That won't happen now with the shutdown in 22 months.
"We'd like to get that back as soon as possible to put that on the market," he said. "One of the challenges Memphis has with getting big manufacturing facilities is lack of land. … We've really run out of land that has hundreds of acres and doesn't have any environmental issues."
Electrolux plans to move the work at the Memphis plant to its plant in Springfield, Tennessee, which has the capacity to turn out 2.4 million units a year compared to the Memphis plant's capacity of 600,000 units a year.
Strickland said the state of Tennessee should not grant incentives for the shift of jobs from Memphis to Springfield.
"I think no, and as I understand it, the Electrolux people told me they are not asking for any incentives," he said. "If they stick to that position, there will be no incentives."
---
WAYNE RISHER: Electrolux will shutter heavily subsidized Memphis plant in 2020
---
On other topics, Strickland said he might seek the support of a People's Convention planned for April that is aimed at backing candidates in the 2019 city elections. Strickland is seeking re-election and has started door-to-door campaigning in Whitehaven and Raleigh in recent weeks.
"I will seek the endorsement of any group, and that's what this is. This is an endorsement," he said. "If they welcome anyone to come in for an endorsement, I'm going anywhere, or most anywhere, to get an endorsement."
A week ago on the podcast, People's Convention organizers Earle Fisher and Sijuwola Crawford said candidates seeking the support of the gathering will have to pledge they will not run for office if they don't get the convention's support.
"If that's the case, then I'm not going to do that," Strickland said.
---
BILL DRIES: New 'People's Convention' planned in April for 2019 city elections
---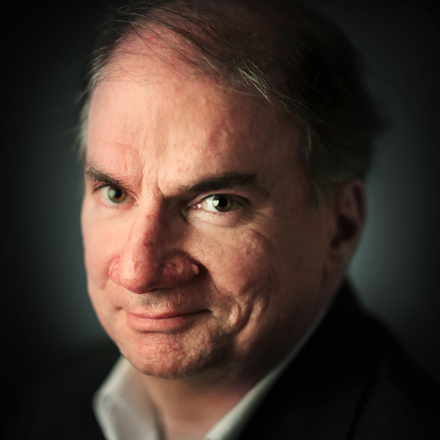 Bill Dries
Bill Dries covers city government and politics. He is a native Memphian and has been a reporter for more than 40 years.
---