Republicans seek TennCare flexibility as Democrats call for Medicaid expansion
With Democratic lawmakers urging the Legislature to expand Medicaid coverage for working Tennesseans, Republican leaders said Thursday the state could seek flexibility with TennCare, enabling the savings it could divert to health-care vouchers.
Each camp is proposing ideas to serve about 290,000 people who are uninsured or underinsured. But how they reach such a destination is dramatically different.
Gov. Bill Lee told reporters Thursday he still opposes Medicaid expansion but confirmed he understands the Legislature is working on a request for a block grant it could use to fund TennCare.
"They've only proposed to talk to the federal government about block grants. I think we should talk to the federal government about any opportunity," Lee said, adding he had not spoken with Senate leaders about using vouchers.
House Minority Leader Karen Camper urged Republican leaders to expand Medicaid Thursday. Initially, she said she believes Lee wants to "tackle" health care but with a "narrow" focus, first trying to work on mental health and then veterans.
But responding to the possibility the Lee Administration will seek a block grant to fund TennCare, she said more decisive action is needed.
"If Republicans are serious about insuring more Tennesseans, there is a clear, reasonable solution -- Medicaid expansion," said Camper, a Memphis Democrat.
Senate Minority Leader Jeff Yarbro pointed out Thursday that Congress rejected the use of block grants for Medicaid last year.
"I'm open to discussing any good-faith effort to expand affordable health care coverage for Tennesseans. But I'm not sure a block grant proposal is such a good-faith effort," Yarbro said.
He added: "Thirty-seven states have worked within the Affordable Care Act to make dramatic expansions of health-care access, and it's time for Tennessee to get its head out of the sand and start doing the same."
Looking for 'flexibility'
Senate Republican leaders confirmed Thursday they are trying to find savings in the state's TennCare program, which is set up through a waiver for the federal Centers for Medicare and Medicaid Services, and possibly to take that money to provide more coverage for tens of thousands of people using vouchers.
"Our hope is it's not expansion of Medicaid, it's not Obamacare, and we're just trying to take care of sick people who lack insurance, mainly because their incomes aren't at a rate that could afford it," Lt. Gov. Randy McNally said.
Initially, McNally said it could benefit some 150,000 people but amended that number to something below 280,000, considering some working people wouldn't use it.
Sen. Paul Bailey, R-Sparta, and Rep. Timothy Hill, R-Jonesborough, are sponsoring legislation directing the governor, through the Department of Finance and Administration, to submit a waiver amendment to CMS to provide TennCare II funding through a block grant tied to inflation and population growth. Republican leaders have talked about that idea for the past few years.
"Tennessee is one of the best financially managed states in the nation," Bailey said in a statement Thursday. "A block grant would give us the regulatory flexibility to design an innovative plan that works best for our citizens, instead of a one-size-fits-all plan from D.C."
Senate Majority Leader Jack Johnson noted in a press conference that state leaders believe TennCare has numerous "inefficiencies" where Tennessee could save money. One idea is assess a $5 co-pay for emergency room or hospital visits to make recipients use their coverage more responsibly, Johnson said.
Separately from Bailey's legislation, the state could work toward using savings to offer vouchers to people caught in a gap between TennCare and the Affordable Care Act, Senate leaders said.
Minority leader responds
As the legislation session opens work, Republicans have a "new opportunity" to deal with a nagging problem in the state, Camper said, by working with Democrats to "propose real solutions" rather than continuing the status quo.
"This isn't just about block grants, vouchers and all the other language we use," she said. "This is about the daughter who lives in a rural community who is considering leaving her community because her mother has heart issues and the response time for a medical emergency just increased exponentially. The fact is, if you live in a community where your hospital has closed, there is only one party to blame, the Republican Party."
More than a dozen hospitals have closed across the state in the past few years for varying reasons, most in rural areas.
Camper contends legislation passed by the Legislature took authority away from the governor to negotiate changes in the state's Medicaid program without approval of the Legislature.
"Now he has to come to us for approval, so it politicized it," Camper said. "I'm not sure that's something he wants to tackle in his first year."
Yet, that idea is a long way from the push Camper, a Memphis Democrat, and House Minority Chairman Mike Stewart believe the Legislature should make.
Camper said she wants an appropriations bill to reflect Democrats' values -- in other words, what the budget would look like if the state were to expand Medicaid. With the failed Insure Tennessee plan proposed by former Gov. Bill Haslam, the state would have gotten a 90-10 federal funding formula.
"There's a perception that it'll break the budget," she said. "I don't know that it's true. We've never had an actual look at what it looks like to put Medicaid expansion in the budget."
Camper said legislative Democrats "can't rest" on the refusal of Republicans, who control the Legislature with a supermajority, to expand TennCare, the state's version of Medicaid.
Stewart pointed out in a press conference Thursday that 37 states have expanded Medicaid as part of the Affordable Care Act, making Tennessee a "shameful outlier." He accused Republican leaders of being a "barrier" to expansion.
"If you're not expanding health care like most other states, what are you doing?" Stewart asked.
Michele Johnson, executive director of the Tennessee Justice Center, an advocacy group for the poor, pointed out the bill does nothing to cover working families, protect rural hospitals or support people with pre-existing conditions.
"But we take hope from the comments of legislators who say they want to do these things, and we hope they will amend it," Johnson said in a statement. "If, by 'block grant,' the sponsors mean that the state will get a blank check and no accountability for how it spends billions of federal taxpayer dollars, that is illegal under federal law and a dead end. But if the sponsors mean they want flexibility to design a program to reflect Tennessee values and priorities, the Trump Administration is giving states that flexibility. A majority of Republican-led states have opted to accept he federal funds and expand coverage. We ought to be smart enough to negotiate a similar deal."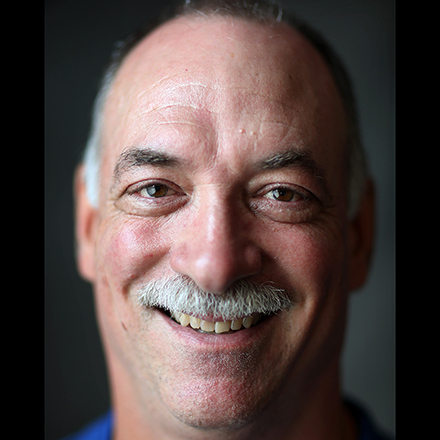 Sam Stockard
Sam Stockard is a Nashville-based reporter with more than 30 years of journalism experience as a writer, editor and columnist covering the state Legislature and Tennessee politics for The Daily Memphian.
---