Memphis 3.0 plan seeks to change development concepts
Getting Memphians to talk about where they live – the geography as well as the potential -- can be difficult, especially when the discussions play a large role in forming a plan for land use and development that needs to be at the right scale for the communities already there.
That was the challenge starting two years ago for the city team that assembled the Memphis 3.0 plan – a land use and growth guide for the next two decades across 14 different areas and neighborhoods, each with its own "anchor."
"Anchor might be a heavy word for some people," said artist Yancy Villa-Calvo, who led Memphis 3.0 teams of planners and architects into the areas for input. "The way I approached it was to say, 'Where do you hang out? Where does your family go? Where do you go after school?'" she said on the WKNO-TV program "Behind The Headlines. "That way, we could identify the places they normally go after work, where do they hang out and what do they value as a family."
The plan by Mayor Jim Strickland's administration is still circulating and being judged at different meetings in some very different parts of the city.
John Zeanah, director of the Memphis-Shelby County Division of Planning and Development, said the challenge is strong reactions to a definition of development as something that clears a large plot of land for heavy construction, even if it's an anchor or gathering spot well within a neighborhood of small streets.
"Throughout the process, we tried to talk about the anchors being different sizes," he said. "More of a broader thinking that change and development can be incremental. In many places, incremental change is the more appropriate change in order to get the appropriate level of growth that is desired."
"Behind The Headlines," hosted by Eric Barnes, president and executive editor of The Daily Memphian, airs Friday at 7 p.m. and Sunday at 8:30 a.m. on WKNO.
Like any long-range plan that a city might have, Memphis 3.0 isn't a timetable for development but charts what kind of growth and development is right for a given area.
"The city makes investments every day on things like infrastructure. It makes investments every day on things like transportation or sewer and so on," Zeanah said. "Having a guide that shows the desired levels of growth in order to give direction on what is needed to support those levels of growth is necessary and an important instrument for a city to have in order to ensure orderly growth but also to ensure growth is predictable."
Villa-Calvo said the first responses she heard going into communities initially had a lot to do with problems like crime and other areas not specifically covered in Memphis 3.0 but by other efforts and initiatives in city government.
"I had very negative responses in the beginning," she said. "And people would talk about the bad things that are happening. I decided to give it a twist and say, 'Tell me about yourself.' And after that would be, 'Let's talk about what is the structure of the neighborhood. What do you like about your neighborhood?'"
Development is supposed to fit those guides, which Zeanah says may require some adaptation.
"There may instances where a developer may be proposing something that isn't necessarily in line with the rules but is found to be consistent with the land use plan," he said.
The city is also proposing $2 million a year in recurring funding for public infrastructure to "prime the pump" for private development, as Memphis Mayor Jim Strickland puts it.
That could be residential development or much smaller scale commercial development.
Strickland has talked about a more robust type of commercial development the city hopes to encourage in Whitehaven, specifically along Elvis Presley Boulevard.
"Whitehaven is being underserved by private development," Strickland said. "It's a strong neighborhood. It's got disposable income, good neighborhoods and some good commercial establishments, but it's under served. I think it's primed for this community catalyst fund. …The market will push the rest."
Meanwhile, the city owns eight strategic pieces of property it plans to seek formal proposals for from private developers, including land owned by United Housing in the Powers Road area of Raleigh, for affordable housing. The property is near the Raleigh Springs Mall site being redeveloped by the city as town center with a new public library and a new police precinct as well as recreational areas.
"It's in partnership with United Housing," Strickland said of the Power Road site. "I see private development going there quicker than maybe other places with a little incentive there."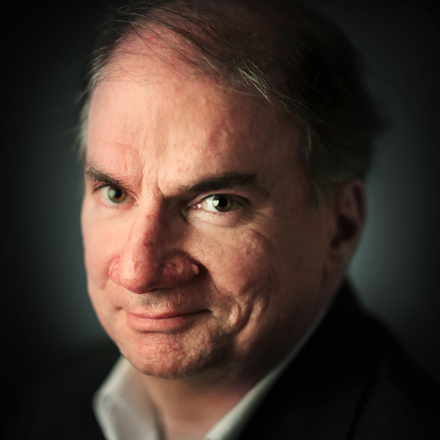 Bill Dries
Bill Dries covers city government and politics. He is a native Memphian and has been a reporter for more than 40 years.
---