Legislation would cut campaign finance penalties, let lawmakers pay with campaign accounts
State Rep. Joe Towns, facing thousands of dollars in civil penalties, is sponsoring legislation that could rewrite the rules for campaign finance violations.
Towns and state Sen. Raumesh Akbari, both Memphis Democrats, are carrying two bills with the potential to affect Towns' clashes with the Tennessee Registry of Election Finance. The body voted in 2018 to fine him a total of $20,000 in two $10,000 civil penalties for failure to make financial reports in the second quarter and pre-primary periods.
House Bill 1484 would allow the use of legislative campaign funds to pay fines, fees and penalties assessed for violations of campaign finance laws. And House Bill 1485 would set a maximum civil penalty of $1,000 issued by the Registry of Election Finance for violations.
Towns, who has repeatedly accused the Registry of being "out of control," did not try to cover up the fact he is sponsoring the legislation. He pointed out lawmakers at one point during his 24-plus years in the House were able to pay fines with their campaign finance money.
"They never should've stopped it," he said, … "because everything they're dealing with is campaign-related. … Why would you have to pay personal money for something that's campaign-related?"
Asked if the HB1484 would help him pay his fines, Towns said, "It would help anyone. You would just be able to reimburse yourself, I think, is what it is."
Discussing the bill to limit penalties to $1,000, Towns, who has never denied being late with reports, reiterated his previous comments, saying it is necessary because the board is "out of control."
"The problem becomes, if you're doing that, and you're going to try to hold citizens to their inability to run because of their inability to pay, your sh-- is unconstitutional, we think," Towns said. He added he has heard some groups across the state are considering legal action over the fines.
Towns already had outstanding penalties of $10,000 for late filing of a mid-year 2017 report and $5,000 for late filing of an appointment of a treasurer form, according to officials. Since being elected in 1996, Towns has been fined a total of $100,000 and several years ago was penalized $35,000 for a single violation, according to reports.
Towns is supposed to explain to the board at a Wednesday, Feb. 13, meeting why he has been late repeatedly. But he said he is more likely to send the Registry a letter explaining his actions.
Akbari said she agreed to sponsor the bills at Towns' request and will try to advance them in the Senate if he can get them to move in the House.
Yet, she agreed initial assessments of $5,000 against first-year Rep. Jesse Chism of Memphis and more than $8,000 against freshman Rep. London Lamar of Memphis both seemed too high.
"The good thing is the board is pretty gracious and understanding and showed them a tremendous amount of mercy by completely eliminating Rep. Chism's fee and significantly reducing Rep. Lamar's," Akbari said.
Registry member Tom Lawless, a Republican member of the board, said in an email response to questions he wasn't familiar with the legislation but pointed out the Registry doesn't "fine" individuals for violations but establishes civil penalties.
"I will say frankly I do not think the Registry is out of control contrary to Rep. Towns' comment," he said in the email. "I believe that as a group the members of the Registry work together across party lines to accomplish the responsibility put on us by the Legislature regardless of the political affiliation of those appearing before the Registry."
Drew Rawlins, executive director of the Bureau of Ethics and Campaign Finance, declined to comment on the two bills. But in a previous response to questions, he said the Registry's goal is for all campaign finance disclosure reports to be filed on time.
"Our office makes every effort to assist every filer in filing the reports on time," he said, part of an effort to make the information available to the public "in a timely manner."
Registry members vote on the amount of civil penalties to be assessed if they decide a fine is necessary, considering past matters, how late reports are filed and whether the person responds to explain the late filing.
When reports are not filed within 35 days of a certified late notice, the Registry has the authority to assess a civil penalty up to $10,000. Following a November 2018 meeting, Rawlins said Towns had not filed reports, had numerous previous failures and had not given the Registry an explanation.
Towns' latest report, which was submitted April 20, 2018, showed a beginning balance of $32,851 with no contributions and total expenditures of $1,009. Unopposed in 2018 elections, Towns had an ending balance of $31,841 with a total of $26,635 in outstanding loans to his campaign fund, including a $22,746 self-endorsement.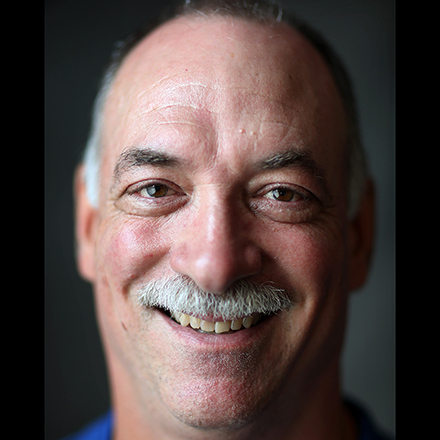 Sam Stockard
Sam Stockard is a Nashville-based reporter with more than 30 years of journalism experience as a writer, editor and columnist covering the state Legislature and Tennessee politics for The Daily Memphian.
---