Camper castigates legislation limiting police oversight boards
House Minority Leader Karen Camper is criticizing a bill cutting the authority of police oversight boards to investigate possible wrongdoing by law enforcement officers.
Camper, a Memphis Democrat, said she believes the controlling House Republican Caucus "never wants the federal government to intervene" in state events but "will take its very own power and reach down in local politics and try to drive their agendas and try to shut them down and keep them from doing things" residents voted to enact.
The Memphis City Council put its Civilian Law Enforcement Review Board in place more than 20 years and in 2015 updated its guidelines, giving it the indirect ability to subpoena witnesses and documents by going through the City Council. Otherwise, a city charter amendment would be needed granting it direct subpoena power.
Whether the Memphis Review Board would lose even that indirect subpoena power remains unclear. But passage of the legislation would circumvent any future effort to increase its authority.
Some members of the Memphis Review Board feel hamstrung by the inability to compel witness testimony without going through the City Council, telling The Daily Memphian they were frustrated last year by Memphis Police Director Michael Rallings' refusal to agree with any of their recommendations.
The Knoxville Police Advisory & Review Committee, which holds direct subpoena power and has operated for 20 years without incident, could lose that investigative authority. And Nashville voters overwhelmingly supported the 2019 creation of a police oversight board with subpoena power, despite opposition from police officials and the Fraternal Order of Police, largely in response to the shooting death of an African-American man by a white officer.
"I think it's a problem," Camper said last week, discussing the potential impact of the legislation. "I'm sure we're going to fight it, and yes … Memphis will probably be impacted by the statewide implication."
She expressed frustration about the Legislature's moves to step into local initiatives over the years. Memphis and Nashville, for instance, have run into stumbling blocks in the Republican-controlled Legislature on measures such as marijuana citations, affordable housing and LGBT guidelines in Nashville.
---
"I think it's a problem. I'm sure we're going to fight it, and yes … Memphis will probably be impacted by the statewide implication."
Karen Camper, House Minority Leader
---
"But it's the same thing," Camper said. "They don't want the federal government telling them what to do, but yet they feel compelled to be able to tell our cities what they need to do, even though they had a referendum here (in Nashville). This is something they want to do."
House Republican leaders announced the legislation last week, but its sponsor, Rep. Michael Curcio of Dickson, refused to say it is designed in response to Nashville's formation of a police oversight board with subpoena power.
"This was just time for some basic guardrails to be put in place," Curcio told reporters.
He said the legislation would "preserve the fundamental rights" of police officers and Tennessee residents and "ensure everyone is treated respectfully and justly during any review of alleged misconduct involving members of our law enforcement community."
Immediately after Curcio's statements in a Republican leadership press conference, state Rep. G.A. Hardaway, a Memphis Democrat, called the move another example of "overreach" by Republicans, who hold a supermajority in the House and Senate.
He was critical, too, of sections of the legislation requiring oversight committee members to be registered voters and limiting the ability of local governments to base the makeup of these boards on community demographics.
Camper concurred, saying even though she hadn't read the bill, "I disagree with that ideology."
Despite the criticism of Camper and most Democrats, the legislation is likely to roll to passage, drawing the backing of Gov. Bill Lee, House Speaker Glen Casada and Lt. Gov. Randy McNally.
"Lt. Gov. McNally is supportive of the bill. He believes existing entities such as the mayor and city council provide adequate oversight. He does not believe such boards should have subpoena power," spokesman A.C. Kleinheider said last week.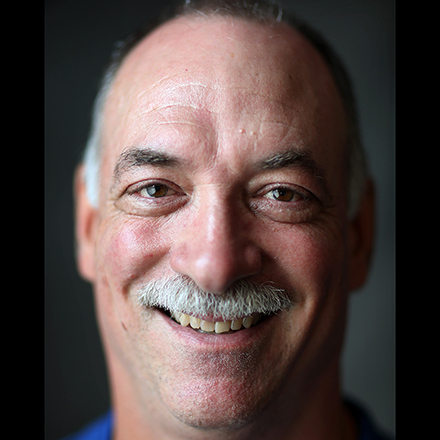 Sam Stockard
Sam Stockard is a Nashville-based reporter with more than 30 years of journalism experience as a writer, editor and columnist covering the state Legislature and Tennessee politics for The Daily Memphian.
---