Local Republican Party leadership changes, looks for bigger tent after disastrous 2018 county elections
The only contender to become the new chairman of the Shelby County Republican Party says the party needs to have candidates for local office that are more representative and extend the local brand of conservatism beyond the suburban Republican base.
Chris Tutor, an attorney at the Butler-Snow law firm, is, so far, the only person seeking the chairmanship of the local party in advance of the Feb. 24 party convention at Arlington High School.
The conventions to choose the leaders of the local Republican and Democratic parties are held every two years.
"I want to be careful about how I say this," Tutor told The Daily Memphian at the end of local party caucuses Sunday that determined who the delegates will be to the convention.
"I think in the past we have had candidates that maybe aren't as representative as we would like," he said. "I am insistent upon and dedicated to going into the African-American community, going into the Hispanic community, recruiting people from these communities who share our values – who are people of integrity who care about the common good and are going to join us."
The turnout of about 150 at the once-every-two-year caucuses was less than in 2016, possibly a reflection of the disastrous 2018 political year local Republicans had – losing all 10 countywide offices on the August ballot to Democrats.
It also may have reflected the University of Memphis Tigers' basketball game underway Sunday afternoon at FedExForum at about the same time.
While county offices went blue – or Democratic - last year, Tennessee remained a solidly red – or Republican – state in the November midterm races for governor and U.S. Senate.
"We're outnumbered at best 60 percent to 40 percent," outgoing local Republican Party chairman Lee Mills said, referring to the Shelby County Democratic partisan political majority. "As we move forward, what we have to do is engage people in the suburbs who generally don't vote a lot."
He points to low turnouts in municipal elections in the six suburban towns and cities in Shelby County outside Memphis, below 20 percent in some cases.
"We have to work as a party to get the other 85 percent interested in Republican politics," Mills said. "Ninety percent of those people in the suburbs are Republicans."
Mills is not seeking another two-year term as party chairman. He became interim chairman in 2016 following the resignation of Mary Wagner to take an appointment to the Circuit Court bench from then-Gov. Bill Haslam.
"It's time for a break," Mills said. "There's a lot of time involved in this. It's time-consuming. It's hard on your family, and three and a half years is enough."
Mills will remain on the state party's executive committee.
Tutor wants to see the local party do what some Republican contenders have been doing individually – reach beyond the suburbs in search of conservative voters in the heart of the Democratic majority within Memphis. It mirrors what some local Democrats have attempted to do in recent years in the heavily Republican suburbs with both organizations and candidates.
"I'm a true believer. I think our vision for human-flourishing political conservatism works yesterday – it works today. It works tomorrow," Tutor said. "It works for white people in Germantown just like it works for black people in Whitehaven. It works for urban Memphis. It works for suburban Shelby County. It works across the board."
Mills expressed the same sentiments and goals early in his tenure as party chairman.
The only overtly partisan election in Shelby County this year is the special March election for the vacancy in state Senate District 32 between Republican nominee Paul Rose and Democratic nominee Eric Coleman.
The regularly scheduled 2019 elections in Shelby County are the Arlington municipal elections in September and Memphis elections in October with any city council runoff elections in November. All are nonpartisan contests.
The two local parties, through their executive and steering committees, could make endorsements in the races.
Otherwise, 2019 is a rebuilding effort for the Shelby County Republican Party.
"We are going to find diverse representatives who again share the Republican vision, who are center right, common sense conservatives who are good people, who care about their neighbors and who care about the common good," Tutor said. "We are going to find those people. We are going to bring them in and we are going to put them in the leadership and we're going to run them."
Mills warned of a blue wave in Shelby County well in advance of the 2018 county primaries, pointing to the Democratic base in Shelby County – the largest in any single county in the state – just as the Republican base in Shelby County is the largest in any single county in the state.
"A majority of the money spent by (unsuccessful U.S. Senate Democratic nominee) Phil Bredesen and that group was all in Shelby County," he said. "Those people were energized and they spent a lot of money to get the vote out in Shelby County Did we do a great job with it? We did the best job we could. We spent over $100,000 to get out the vote. We've never spent that much money. In the end it didn't help us."
The difference amounted to a much bigger potential Democratic base in Shelby County that was energized in its reaction to the first two years of President Donald Trump.
"Right now, what's the reason to vote? The schools in the suburbs are good. The taxes in the state are low – as in zero. The national economy is going well," Mills said. "When Republicans are satisfied and Democrats are energized – anti-Trump – they turn out in droves and we stay home."
Tutor said that doesn't mean refuting Trump for Republicans.
"We support and are thankful that President Trump is president," he said. "That doesn't mean everybody in the party always agrees with what he does or what he says. We want to focus on local issues. We want to focus on Shelby County and Memphis."
The Shelby County Democratic Party begins its local party convention process in March, with current party chairman Corey Strong expected to seek another term. Strong emerged in a 2017 reorganization of the local Democratic Party after the state party abolished its old structure.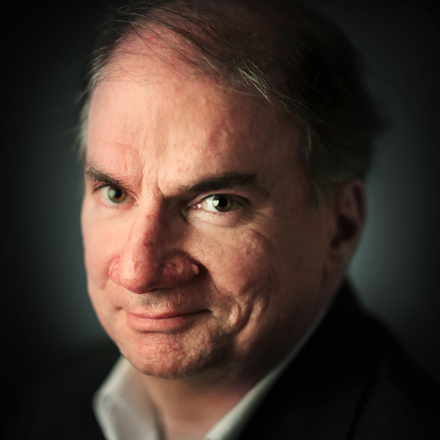 Bill Dries
Bill Dries covers city government and politics. He is a native Memphian and has been a reporter for more than 40 years.
---