Towns trying to revive state horse racing commission
Hoping to keep gambling dollars from slipping out of Shelby County, state Rep. Joe Towns is sponsoring legislation to revive the Tennessee Horse Racing Commission and bring races to Memphis.
The Legislature repealed the law enabling pari-mutuel gambling on horse racing in 2015, some 17 years after the commission designed to oversee race tracks closed down.
"What I'm trying to do is reactivate the horse racing commission, so maybe if we can induce people to start coming to Tennessee for horse racing, with the sports betting thing, I think it'll help us," said Towns, a Memphis Democrat.
With Mississippi's gambling industry well-established and Arkansas set to follow, potentially taking gambling revenue from Memphis' southern neighbor, Towns said he wants to keep Shelby County from hemorrhaging money "right over the bridge."
"If we do horse racing, we'll be able to compete, and that's a different quality of gambler," said Towns, who noted he loves horses and wants to bring the sport to Shelby County.
Memphis voters approved pari-mutuel gambling in 1987 after the General Assembly passed the Racing Control Act. Several developers tried to build race tracks in Memphis, including proposals for the Mid-South Coliseum, Tennessee Downs in the Frayser area, Magnolia Downs near the airport and in the Raleigh community. Some of those plans went into litigation but none came to fruition.
In 2016, the General Assembly passed legislation setting up a Horse Racing Advisory Committee to conduct a two-year study into re-establishing a structure for pari-mutuel gambling.
Sen. Frank Nicely, who sponsored that measure, is renewing a bill similar to Towns' legislation, also establishing the Tennessee horse racing commission to regulate races and pari-mutuel betting in the state. It stalled in 2018 because of concerns over the use of certain drugs in race horses and a portion of the bill delaying racing age until 3 years old in contrast to 2 years old in most states, according to Nicely, a Strawberry Plains Republican.
Nicely pointed out Justify was 3 years old when the horse won the Triple Crown in 2018.
"That made me look smarter than I really am," Nicely said. The House version of the measure is being carried by Rep. Andrew Farmer, a Sevierville Republican.
Nicely contends Tennessee once dominated horse racing in the Southeast, and the Kentucky Derby was started to try to prove Kentucky had better horses. The Civil War decimated Tennessee's horse population, he added.
Nicely wants to re-establish the horse racing industry in the state. To make it happen, he said, a lower tax on the wagering will be needed, about one-half to 1 percent, instead of the initial tax in the 5 percent range.
Senate Minority Chairman Raumesh Akbari is sponsoring the Senate version of Towns' legislation at his request and noted he will take the lead on it.
Akbari, a Memphis Democrat, is more focused on sports betting legislation she is sponsoring with Democratic Rep. Rick Staple of Knoxville. She said she sees "more movement" on sports betting and hopes her legislation can dovetail with other legislative efforts to bring gambling on professional sports to Tennessee.
Staples and Sen. Steve Dickerson, a Nashville Republican, are sponsoring the Sports Wagering for Stronger Schools Act, which would place a 10 percent tax on wagering revenue, with the funds earmarked for pre-k through 12th-grade education.
Dickerson and Rep. Bryan Terry, a Murfreesboro Republican, also are sponsoring legislation decriminalizing low-level wagers on fantasy sports leagues and sports pools such as the NCAA Basketball Tournament. It is dubbed the March Madness and Fantasy Football Freedom Act and would affect friendly betting pools such as those with an entry fee of no more than $25 and total winnings of $1,000 managed by an individual and not a business.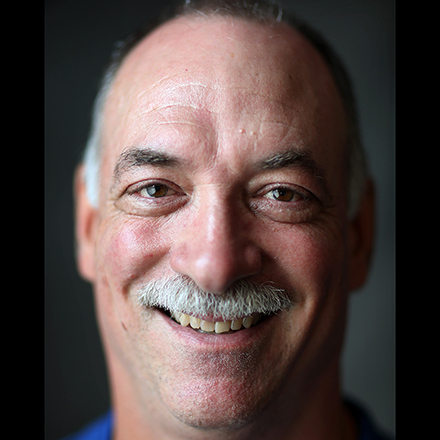 Sam Stockard
Sam Stockard is a Nashville-based reporter with more than 30 years of journalism experience as a writer, editor and columnist covering the state Legislature and Tennessee politics for The Daily Memphian.
---