Memphis Democrats call Medicaid expansion a 'moral' decision
Democrats accused Republican leaders Monday of proposing a health-care plan that won't do anything to increase insurance coverage, with state Rep. London Lamar of Memphis saying a solution already exists: Medicaid expansion.
"I think we need to raise the moral question of why we're looking for funds somewhere else when we already have federal funds allocated to us," Lamar said during a Monday press conference in Nashville.
When then-Gov. Bill Haslam proposed Insure Tennessee, the state would have been able to use some $1 billion in federal funding to expand Medicaid for 290,000 people through a federal waiver. The Legislature did not approve it.
A dozen hospitals have closed or reduced services in the years since the Legislature refused to expand Medicaid as part of the Affordable Care Act passed during the Obama administration. Democrats pointed out the hospital in rural Celina in Clay County is set to close March 1.
Lamar said about 300,000 people without health care coverage in Tennessee can't "contribute to the state's economy if they're sick," and she urged legislative Republicans to join Democrats in expanding Medicaid immediately.
Republican Senate leaders have called such a proposal a danger to the state's budget but last week said they are backing legislation requiring the governor's office to negotiate a block grant with the federal Centers for Medicare and Medicaid Services to fund the TennCare program, which provides coverage mainly for single women with children. Leaders said they hope to take any savings from such a move and pay for vouchers for some 290,000 in a gap between TennCare and the Affordable Care Act.
Democrats, though, said Monday that is only an idea for block-grant funding without any accountability for how it's spent. They also argued the proposal does not cover people with pre-existing conditions, bolster hospitals or pose a solid plan for increasing the number of people with insurance coverage.
"It's an idea being bandied about on their side to make it look like they actually care," said state Rep. John Ray Clemmons, a Nashville Democrat who is running for the Davidson County mayor's post.
State Rep. Dwayne Thompson noted states across the nation are supporting referendums in favor of expanding Medicaid, with people of all political persuasions backing it. More than 35 states have expanded Medicaid and participate in the Affordable Care Act.
"This has popular support. It's a system that works. It's a system that will bring us better health care for this state. It will help secure the finances of our rural hospitals," Thompson said.
The Cordova Democrat pointed out counties surrounding Shelby have lost hospitals or seen medical services reduced because they didn't receive enough Medicaid funding. He argued Medicaid expansion would dovetail with Gov. Bill Lee's plans to bolster economically distressed rural areas, which will have trouble attracting jobs without the necessary medical facilities.
Kelly Gregory, a Hendersonville woman who lost her insurance after a string of heart attacks and then battled breast cancer, challenged Gov. Lee to take more decisive action. During the 2018 campaign, Lee called the Affordable Care Act "fundamentally flawed" and said he wanted to lower health-care costs as part of a 20-year plan.
Since then, the governor has offered no plans to cut costs or to deal with health care coverage for uninsured Tennesseans, Gregory said.
"I would posit one of the greatest healing miracles ever to occur would be bringing 340,000 people under coverage," Gregory said.
When asked about the Senate leadership plan last week, Lee said he continues to oppose Medicaid expansion and had not spoken with Senate leaders about using vouchers.
"They've only proposed to talk to the federal government about block grants. I think we should talk to the federal government about any opportunity," he said.
House Majority Chairman Cameron Sexton called the block-grant proposal "a conservative approach" to give the state more flexibility to set rules for its TennCare program in an effort to save money. He pointed out the bill by Sen. Paul Bailey and Rep. Timothy Hill also has an "inflation rider" built in to protect the state as medical costs increase.
"As with anything, as you gain more control, you can do more with less. Then it opens it up to where you may be able to offer more services or you may be able to put more people on the rolls. But I think that's a wait-and-see approach," said Sexton, a Crossville Republican.
Sexton said the House's intent with the legislation is not to provide coverage for everyone under 138 percent of the federal poverty level. Senate Republican leaders said last week they would like to find savings first through a block grant and then see if they can offer vouchers or some type of coverage to people between TennCare and the Affordable Care Act.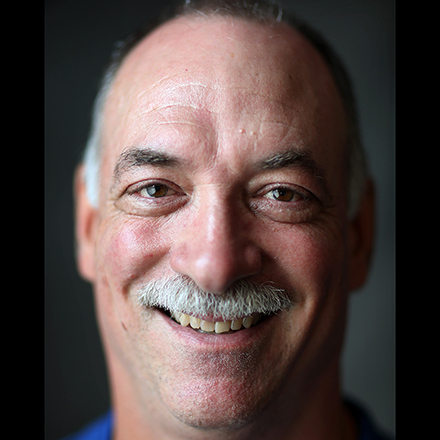 Sam Stockard
Sam Stockard is a Nashville-based reporter with more than 30 years of journalism experience as a writer, editor and columnist covering the state Legislature and Tennessee politics for The Daily Memphian.
---